Here is what you can expect to learn:
When it comes to surveying deliverables, it's not just about point clouds and elevation models. Contour lines are one of the most important results that a surveyor needs to produce.
In this webinar, we will demonstrate how to create a virtual environment with L1 and P1 data using Virtual Surveyor software.
Then we will show how to rapidly produce survey-grade data with techniques that switch between computer calculation power and human interpretation.
Lastly, we will demonstrate how to produce topographic surface and contour lines from your virtual survey.
Loading L1 and P1 data in Virtual Surveyor
Creating a virtual survey using intelligent gridding
Creating a lightweight topographic surface
Creating contour lines at ground level
Comparison of results
Meet the Panelist
Tom Op 't Eyndt
Virtual Surveyor, Chief Executive Officer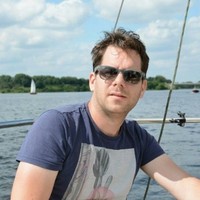 Graduating Magna Cum Laude at Leuven University in 2000 with an MSc. in Land and Forest Management, Mr. Op 't Eyndt founded Virtual Surveyor in 2015. Before forming Virtual Surveyor NV, Mr. Op 't Eyndt held research and consultancy positions before starting his first venture in 2006. Mr. Op 't Eyndt is currently the CEO of Virtual Surveyor.
Watch Recording