Jon Mills is Professor of Geomatic Engineering in the School of Engineering where he leads the Newcastle Earth Observation laboratory (NEOlab) within the Geospatial Engineering Group. Jon is currently Chair of Commission 1 on data acquisition for EuroSDR (European Spatial Data Research). He has previously served as an elected Member of Council for the International Society for Photogrammetry and Remote Sensing (ISPRS, 2012-16), as President of ISPRS Technical Commission V on close range image measurement techniques (2008-12), and as Chair of ISPRS Working Group I/4 on airborne digital sensor systems (2004-08). Jon's research develops optimised image and range-based modelling solutions for measurement, mapping, monitoring and parameterisation of engineering models and has been disseminated through the publication of over 200 papers in refereed journals, conference proceedings and professional periodicals. His work has also been highlighted in the national and international media.
Dr Maria-Valasia Peppa
Research Associate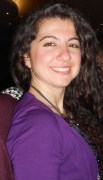 Land surveying engineer with comprehensive expertise in integrating geospatial data from various sources (UAV, TLS, ALS, GNSS, Total station, CCTV cameras etc.) as well as applying photogrammetric and computer vision techniques to real world problems relating to the natural and built environment. Member of the Newcastle Earth Observations laboratory (NEOLab) within the School's Geospatial Engineering Group.
Lesley Davidson
PhD at Newcastle University in Geospatial Engineering and Archaeology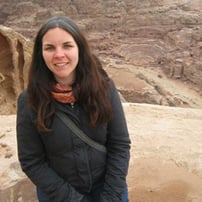 Lesley Davidson is a professional archaeologist specialising in survey, GIS and illustration. In 2004 she obtained an undergraduate degree in archaeology from Wilfrid Laurier University, Canada and in 2013 an MA in Landscape Archaeology, GIS and Virtual Environments at the University of Birmingham, UK. After more than 10 years of working in industry, Lesley decided to return to academia and is currently undertaking a PhD at Newcastle University in Geospatial Engineering and Archaeology. Her research focuses on assessing and predicting the impact of natural environmental hazards on cultural heritage landscapes using Hadrian's Wall World Heritage Site as a case study. As part of her PhD research, Lesley has collected both video imagery and lidar data with a DJI Phantom 4 Pro and a Robin Mini UAV lidar system mounted to a DJI Matrice 600 Pro.
Johannes Senn
Postgraduate Research Student at Newcastle University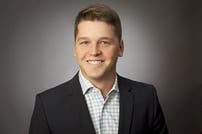 Postgraduate Research Student at Newcastle University and James Hutton Institute Aberdeen.
To register for other webinars in this series, click here.