As record-setting wildfires consumed western states in 2020, the need for more firefighting resources and better preparation became evident. Yet political wrangling has significantly curtailed use of drone technology, taking away a powerful and proven tool to help prevent and contain these fires. DJI hosted a virtual roundtable of experts discussing the role of drones in wildland fires, featuring experts sharing first-hand perspectives from the 2020 wildfire season.
Wayne Baker is a 26 year veteran of the fire service and recently retired after 10 years as the Fire Chief and Emergency Management Coordinator for the City of Joshua. Throughout his career he consistently sought out new technology that could save the lives of the public as well as public safety personnel. Over the past five years he operated UAS on numerous fires, rescues incidents, assisted on law enforcement operations, as well as disaster response. He serves as one of the founding members of the North Central Texas Public Safety UAS Response Team (PSURT) with whom he has deployed to such disasters as Hurricane Harvey and most recently the Dallas Tornado Incident of October 20, 2019.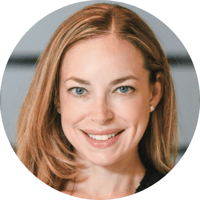 Jenny Rosenberg is the Executive Director of the Alliance for Drone Innovation (ADI) and Founder of JTR Strategies. She is an internationally recognized leader in aviation policy, strategic communications and crisis management, having spent more than a decade in senior-level positions in the Obama administration and Congress.

Since 2018, Jenny has served as the Executive Director of the Alliance for Drone Innovation. ADI is the leading policy-oriented coalition of manufacturers, suppliers, and software developers of personal and professional drones, as well as the innovative Americans who fly them for recreational, artistic, and business purposes. ADI serves as a trusted and knowledgeable partner and resource for federal and state policymakers seeking thoughtful solutions to the challenges of unmanned flight.

In 2017, Jenny launched JTR Strategies, a Washington, DC-based consultancy focused on international aviation and public health that provides an array of services from lobbying to coalition building and management. Since then, Jenny has established herself as a highly respected and effective lobbyist and public affairs strategist, focusing the majority of her practice in transportation, health, trade policy, and regulation. Jenny represents her clients before the Executive Branch and myriad congressional

During her government tenure, Jenny served as Acting Assistant Secretary for Aviation and International Affairs at the U.S. Department of Transportation (DOT), where she was the federal government's top aviation economic regulator, responsible for executing major international policy decisions on competition and trade. Rosenberg also served as the chief decision-maker for DOT on the Committee on Foreign Investment in the United States (CFIUS).

Jenny represented the DOT and Obama administration throughout the world in forums such as International Civil Aviation Organization (ICAO) and the G7 Transport Ministers meeting. She led numerous bilateral and multilateral talks with foreign counterparts.

Prior to DOT, Jenny was the Assistant Administrator for Communications at the Federal Aviation Administration (FAA). As the top communications professional at the FAA, she was a key adviser to the FAA Administrator and played an integral role on the team that developed the first unmanned aircraft (UAS) registry and UAS fly safe app, B4UFLY. Rosenberg also expanded the social media apparatus of the FAA to be a real-time information channel – directly linking the traveling public, pilots, general public, and media. Jenny oversaw successful campaigns on General Aviation, NextGen Air Traffic Modernization, and public information efforts involving the inclusion of drones into the National Airspace System. She managed a team of nearly 100 communications staff located in Washington, DC, and FAA offices nationwide.

Jenny spent many years on Capitol Hill, including in senior positions on high profile committees in the U.S. Senate – the Senate Commerce Committee (Majority) and the Senate Appropriations Committee (Majority) – and in the U.S. House on the Oversight and Government Affairs Committee (Majority). She also served on the personal staffs of Senate "lions", U.S. Senator Robert C. Byrd and U.S. Senator John D. "Jay" Rockefeller, both of West Virginia.
Chief Todd McNeal


Fire Chief at City of Dixon, CA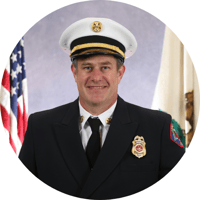 Chief McNeal has 27 years of service and is the Fire Chief of the City if Dixon Fire Department in Solano County, CA. He has a diverse background in wildland and structural fire management and suppression, and has been serving as a Division/Group Supervisor/Operation Section Chief on Federal Incident Management Team 14 for the last 15 years.
Captain Ryan Gifford


UAV Program Manager at Sacramento Metropolitan Fire District, CA
and Sacramento Regional UAV Operators Group Coordinator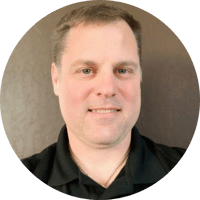 Captain Gifford has been the in the fire service for 19 years. He is a Paramedic, a member of the Metro Fire HazMat team as well as an Operational Safety Officer, and a medical specialist on FEMA's CATF-7 USAR team in Sacramento.
Tom Madigan


Assistant Sheriff at Alameda County, CA Sheriff's Office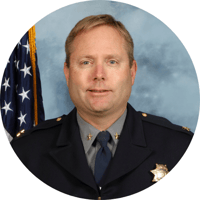 Assistant Sheriff Madigan is a dedicated 25-year veteran of law enforcement. He manages the ACSO Aviation Substation comprised of the small Unmanned Aerial Vehicle Systems (UAS) program, as well as the fixed-wing and rotorcraft program.