About
So, you have heard about the transformational impact of commercial drones, or maybe you have even employed the services of a third-party to get a taste of the value that eyes in the sky can bring to your organization. Now, it's time to take control and develop your own drone program for asset management and inspections.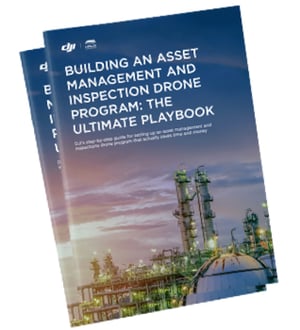 But where do you start? What are the essential parameters that you must plan for? Are there any best practices you could follow to get a solid framework for success? And how do you choose the right drone solutions?
How much does an in-house drone program cost anyway? And what kind of tangible and intangible ROI can you expect?
This beginners' guide to establishing an in-house asset management and inspection commercial drone program is specially designed for energy and inspection companies looking to integrate drones into their existing workflows.
Download this guide to learn everything you need to know about using drones for inspection or leveraging drones for asset management. This guide covers in detail:
The Role of Drones in Asset Management and Inspection
Challenges in Setting Up an AM&I Drone Program and Tips to Mitigate Them
Costs and Budgeting
The ROI of AM&I Drones, and much more!
Receive this guidebook by filling in the form below: