About
All over the world, search and rescue (SAR) teams from NGOs, emergency services, and voluntary groups are on standby. Their operations span oceans, coastlines, mountain ranges, cities, forests, deserts, glaciers, and everything in between. Anywhere that people are bold enough to go, SAR crews are brave enough to follow.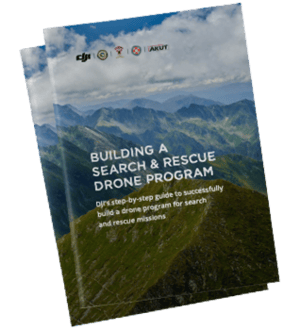 We've teamed up with SAR organizations from around the world - both veteran and newly-founded - to learn from their success and help others navigate the journey ahead.
This guidebook will provide everything you need to overcome the multidisciplinary challenges involved in building a SAR drone program, from pitching to decision-makers to selecting the right hardware.
Download this guide to learn everything you need to know about building a search and rescue drone program. This guide covers in detail:
The Role of Drones in Search and Rescue
Challenges in Setting Up a SAR Drone Program and Tips to Mitigate Them
Establishing a SAR Drone Program: Best Practices
Choosing the Right SAR Drone Solutions
Costs and Budgeting
Regulations, Training, Data Management, Maintenance, and much more!