Today's Tools
It's been busy here in Los Angeles for Day 1 of DJI's 4th annual AirWorks conference. With over 700 attendees, including key industry players, thought leaders, and end-users, from a variety of verticals from public safety, to agriculture, construction, energy, infrastructure, and more, it has been a packed day!
With the sheer number of drone experts gathered, and the countless conversations shared, it's difficult to report on every newsworthy takeaway from today, but here is a quick attempt to recap what's going on at AirWorks 2019.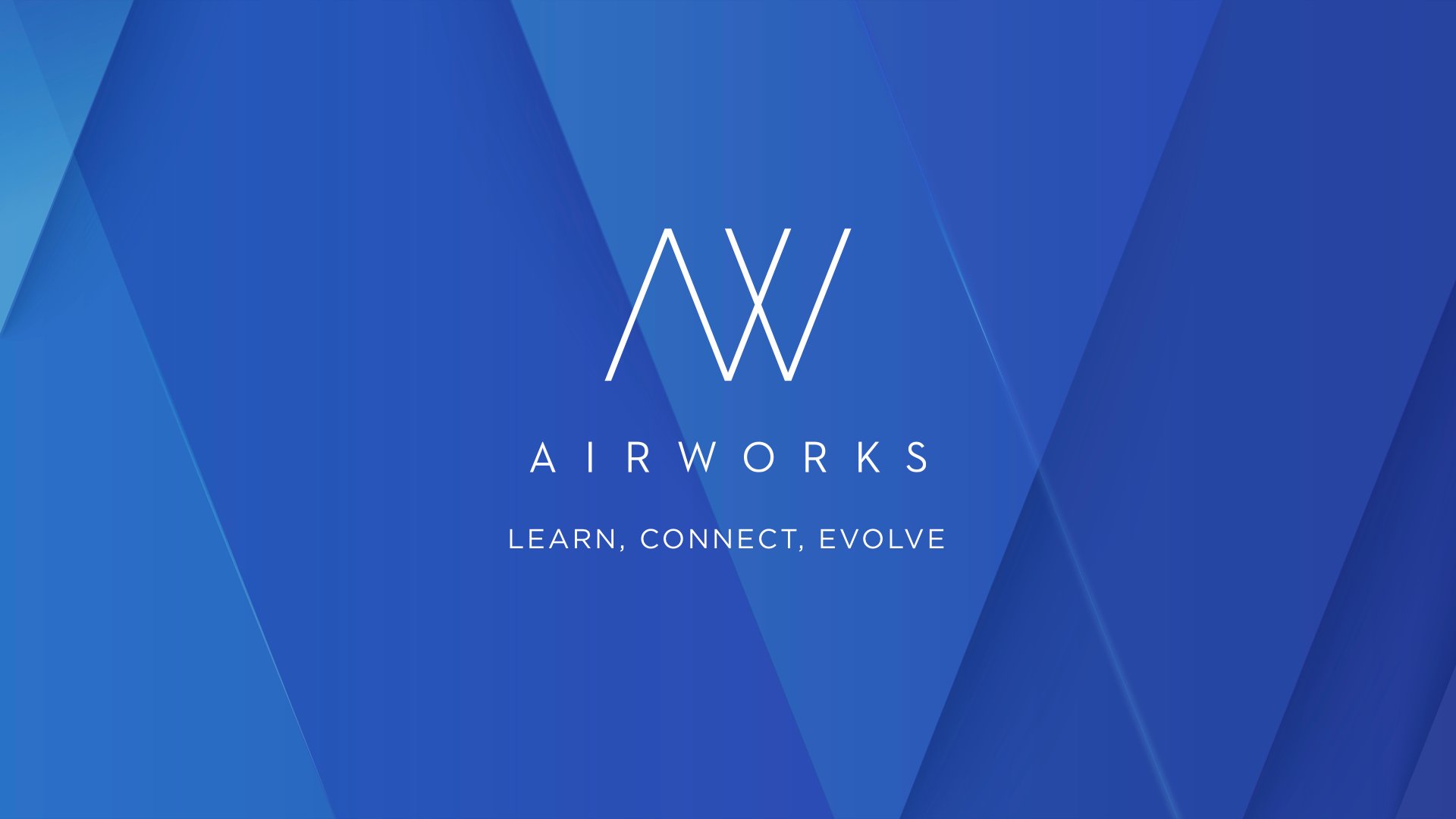 Keynote Takeaways
Titled "Transforming the Aviation Economy Together: Today's Tools, Tomorrow's Standards" this year's Day 1 Keynote was opened by Mario Rebello, Country Manager for North America (NA) and Vice President of the Americas, DJI. Mario's welcoming remarks reminded attendees the core purpose of this drone congregation: to learn, connect, and evolve. It's also a great place to have a front row seat for DJI's latest announcements and product releases.
Mario continued to emphasize DJI's commitment to safety, security, and privacy. Just like DJI has in the past taken the initiative to develop safety standards like AirSense, and GEO System, DJI is similarly committing to pioneer drone data security standards. We recognize data security and privacy concerns don't just affect DJI, but the industry as a whole. To grow, the entire drone industry needs to tackle the ever-evolving issue of data security, and DJI pledges to take the lead on setting the highest standards.
Mario lastly transitioned into DJI's reasoning for choosing Los Angeles as the host city for AirWorks. This year has seen immense growth in terms of adoption of drones into Public Safety initiatives, and some of the leading departments in the world are in California.
Romeo Durscher, Director of Public Safety Integration at DJI then took to the stage and spoke more broadly about drones' unquestionable utility in public safety and emergency response.
A Phantom 4 Pro RTK deployed inside the Notre Dame Cathedral
Battalion Chief Richard Fields of the LA Fire Department accompanied him on stage and shared his perspective on drones as critical tools in responding to fire hazards.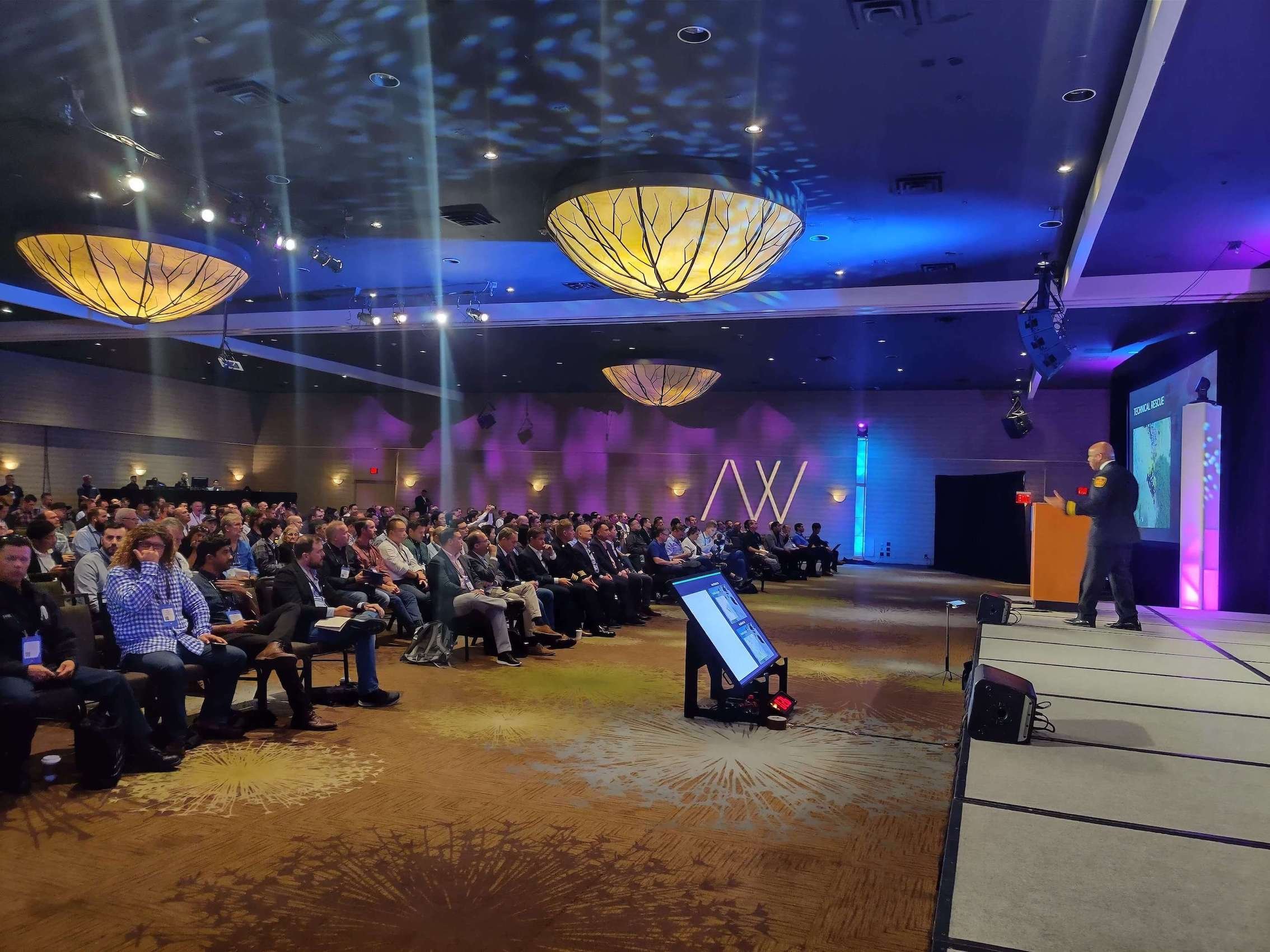 LA Fire Department Battalion Chief Richard Fields
FLIR Introduces the MUVE C360
The first major product announcement of AirWorks 2019 was revealed by Chris Bainter, Global Director, Strategic Business Development. This payload, created by our partners at FLIR, is a multi-gas detector designed for HazMat scenarios. When mounted on to the Matrice 210 v2, the MUVE C360 can provide emergency first-responders with critical information, enhancing the speed and safety with which these teams can respond to chemical, industrial, and environmental incidents.
Tomorrow's Agriculture Tools, Today
Another key vertical where drones have immense potential for good is agriculture. Information provided by drones can inform farmers and help them more strategically use fertilizers and pesticides, reducing environmental impact and decreasing costs.
Introducing the P4 Multispectral
DJI's newest precision drone is built for agriculture missions. This drone is part of the iconic Phantom series and is equipped with 1 RGB sensor and a multispectral camera array with 5 cameras covering Blue, Green, Red, Red Edge, and Near Infrared bands – all at 2MP with global shutter. These sensors allow users to see beyond the surface to reveal actionable information, making imagery collection in the field simpler and more efficient than ever before.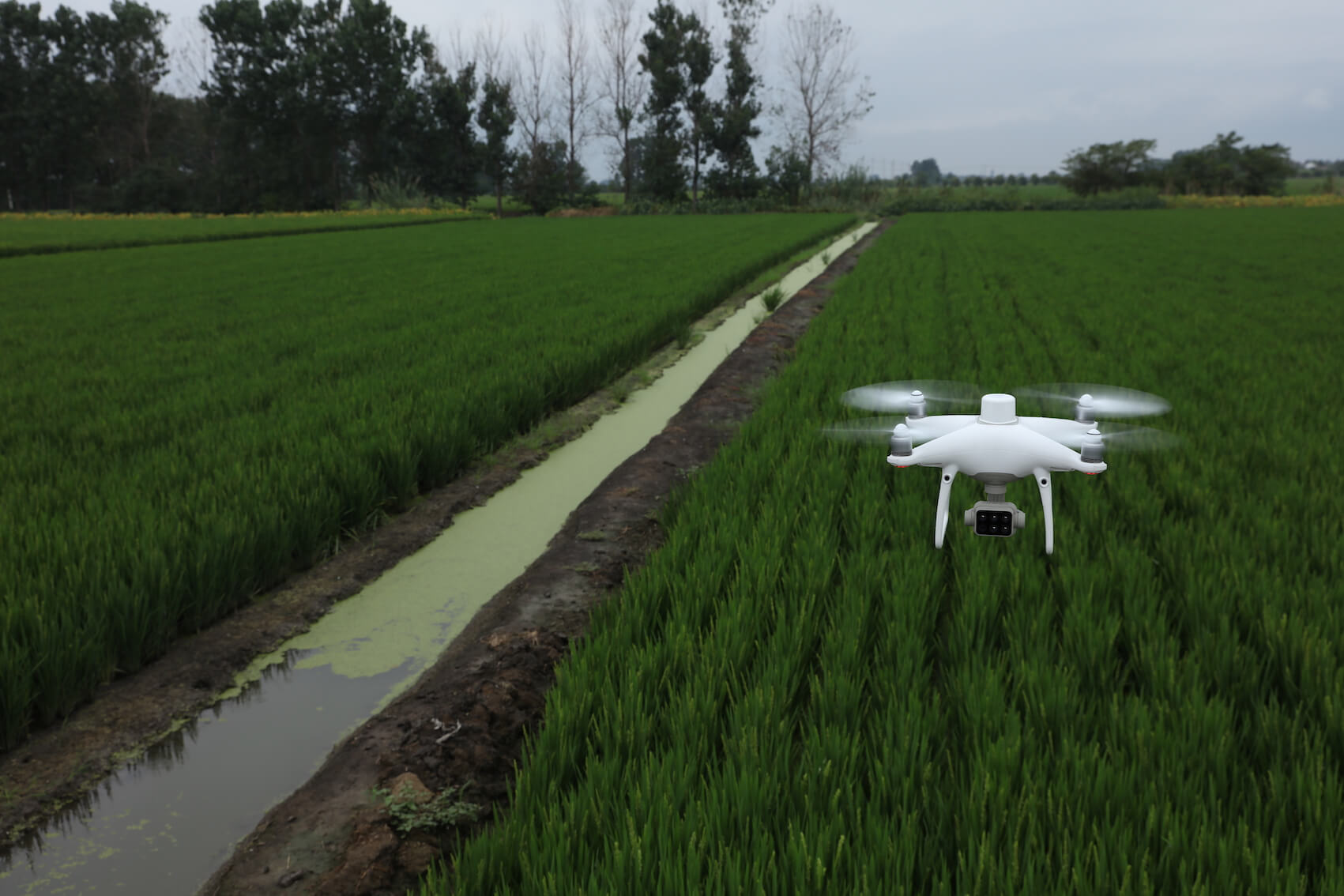 The P4 Multispectral in action
The announcement was complemented by speeches from Corteva Agriscience's Jeremy Groeteke and DroneDeploy's Mike Winn. Jeremy's team, including their fleet of close to 500 DJI drones, is excited to adopt the P4 Multispectral for their agriculture missions.
Global Release of the Agras T16
While the first drone agriculture breakthroughs will begin with remote sensing through the new P4 Multispectral, DJI is also planning for the future of precision spraying by releasing the T16.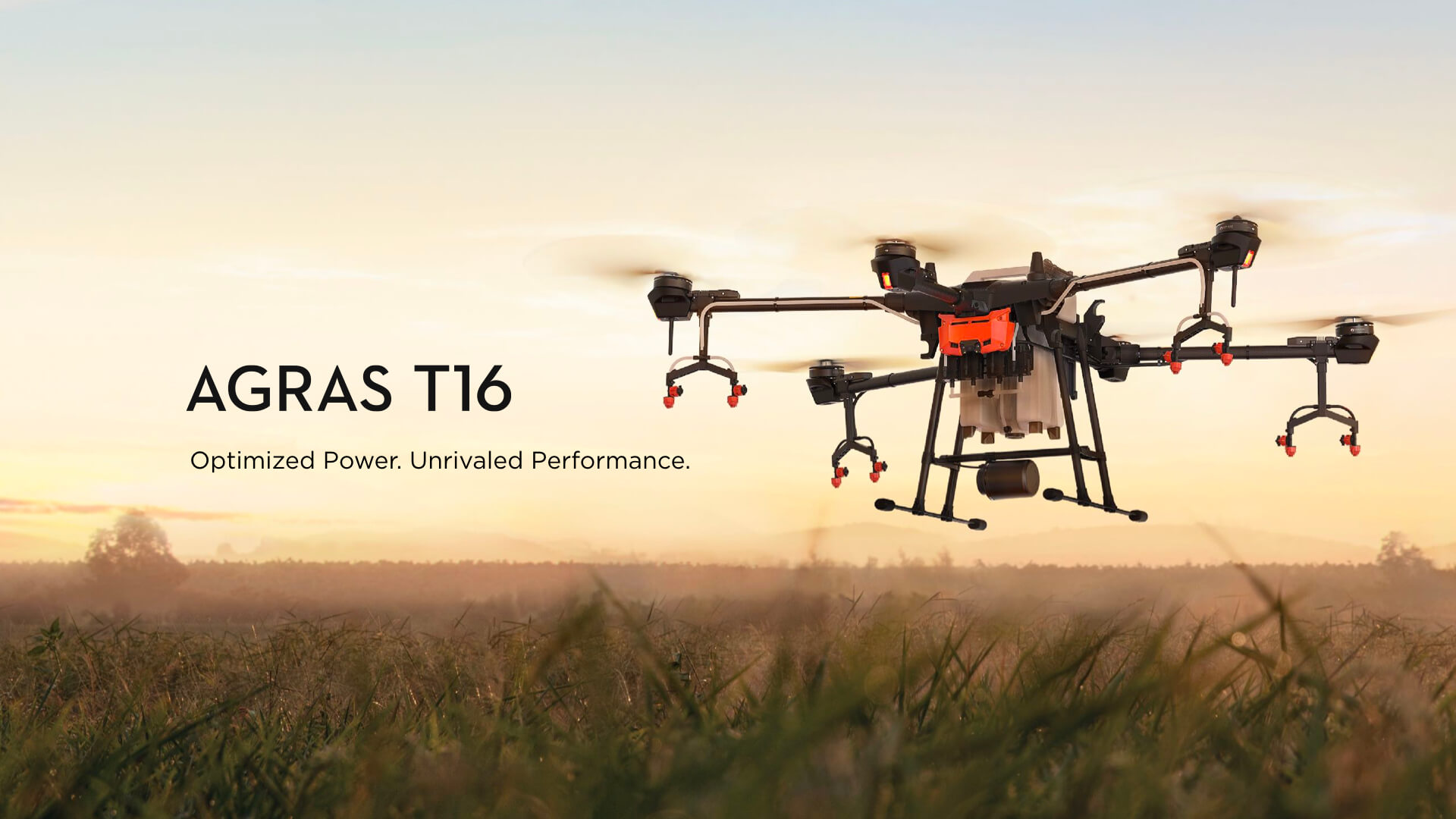 The Agras T16, released globally
Previously only available in select regions where hand-spraying chemicals are the norm, the T16 is DJI's largest drone yet. With a payload capacity of 16 liters and a spraying width of up to 6.5 meters during operation, this heavy lifter allows the precise deployment of liquids like fertilizers and pesticides to field crops and orchards.
Breakouts and Panels
After this morning's Keynote, industry experts shared the most recent findings from their work with drones in areas including surveying, mapping, thermal inspections, forestry management, medicine delivery in developing countries, and more.
With over 25 breakout sessions today, there are too many to list, but some cool presentation titles include:
The use of drones on Notre-Dame case: From the fire to the memory – from reality to 3D data
Delivering Opportunities from the Sky: UNICEF's Drones Program
UAS Augmented Hazardous Materials Response
The Oil & Gas Life Cycle: UAVs and their roles from acquisition through divestiture
Enabling Telecom's 5G Rollout with Automation, Digitization & Analytics
Fast Mapping for Public Safety Preplanning
Scaling & Perfecting Drone Solutions in Construction
After a well-deserved lunch break, attendees reconvened for the highly anticipated Industry Trends panel. Hosted by David Benowitz, DJI's Associate Communications Director, this discussion featured panelists Suzanne Lemieux of API, Dan Burton, founder and CEO of DroneBase, Matthew Rommel Commercial Market Leader Deloitte US Drone Services, and Brett Kanda Business Development Mgr/UAS FLIR Systems.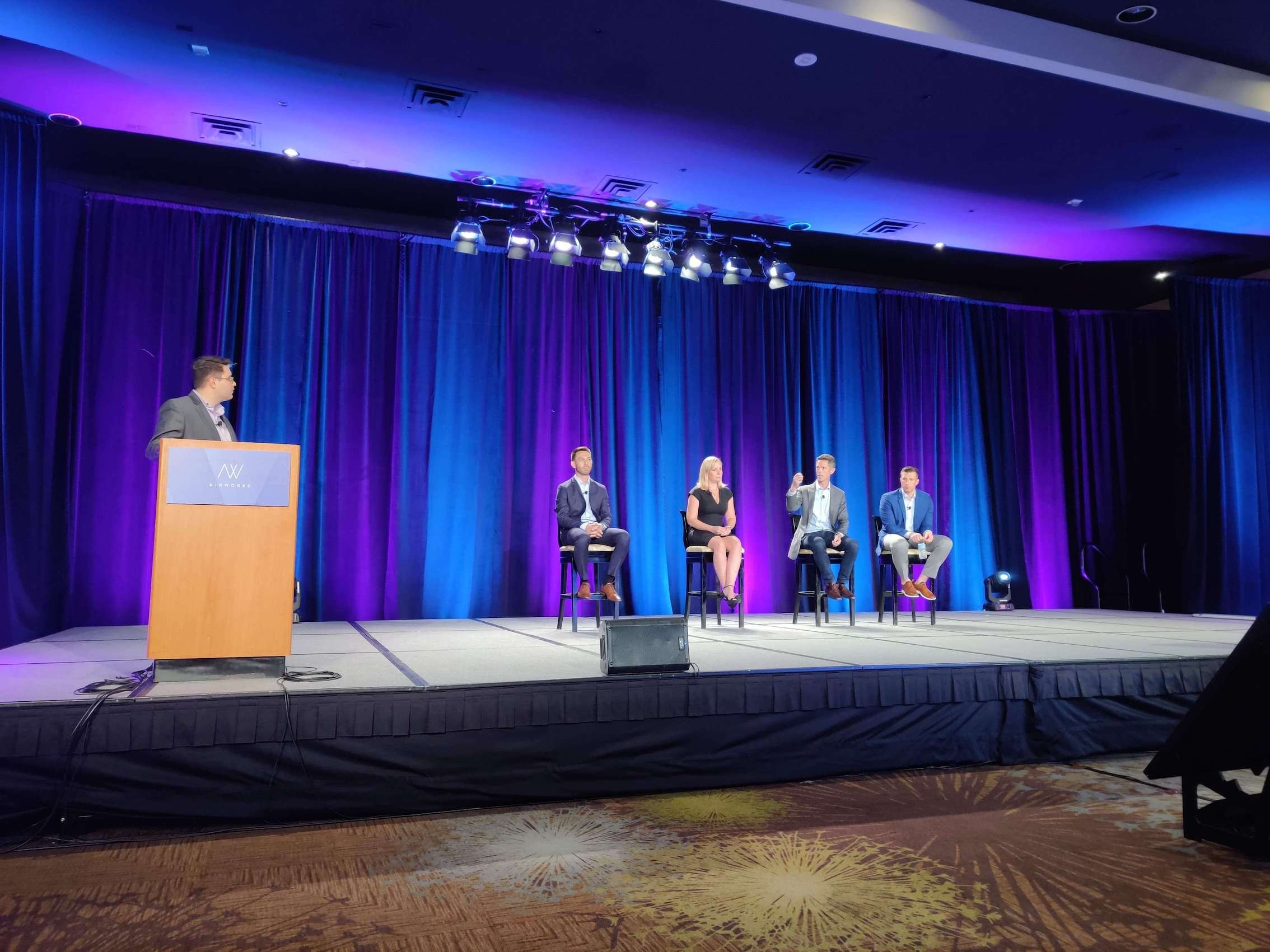 David Benowitz moderating the Industry Trends Panel
Welcoming Networking Reception
This busy first day came to a climactic conclusion with the Welcoming Networking Reception in the Westin Bonaventure's magnificent Pasadena Expo Hall. Complete with complementary drinks and appetizers, all attendees, speakers, sponsors, and DJI employees were invited to mingle, chat, network, and share ideas. This was a great chance for attendees to meet likeminded specialists, share contact info, and broaden their professional sphere. Attendees also enjoyed the rare opportunity of direct access to large cohort of DJI's top personnel.
This first day of AirWorks here in Los Angeles has been a party, packed with panels, presentations, and product announcements. We're having a blast, and there's plenty more to come tomorrow for Day 2.
Where to Learn More: