"It's a real pleasure to be here, in part because I don't actually fit in. I'm not an engineer. I don't develop software. I live in a whole different world."
But despite all of that, you'll struggle to find a more passionate advocate for drone technology than Dr. Iain Kerr, whale biologist and CEO of marine conservation organization Ocean Alliance.
As ever, this year's AirWorks has brought together people from various disciplines with a shared interest in flying robots. But Kerr's use case of choice takes some explaining. For some time now, Kerr has been using modified drones to gather biological data from whales as they come up to the surface and exhale.
You read that right. It turns out that drones are the ultimate tool for collecting whale snot. These samples provide researchers with information both on an individual whale's health and the state of its habitat.
The concept is affectionately called 'SnotBot'. The current iteration is a simple combination of DJI Inspire 2, velcro and a few petri dishes. It's crude but it's effective. And more importantly, the method solves many of the challenges whale researchers have faced in the past.
In what he describes as "the world's most expensive game of whack-a-mole," Kerr previously had to biopsy whales with a special crossbow. It was a dangerous and inconsistent way to assess the health of our planet's largest mammals. And, as with any invasive form of data-gathering, there was always a chance the method itself would distort the findings.
Now, all he has to do is fly the drone above the whale as it comes up for air... and brace for impact.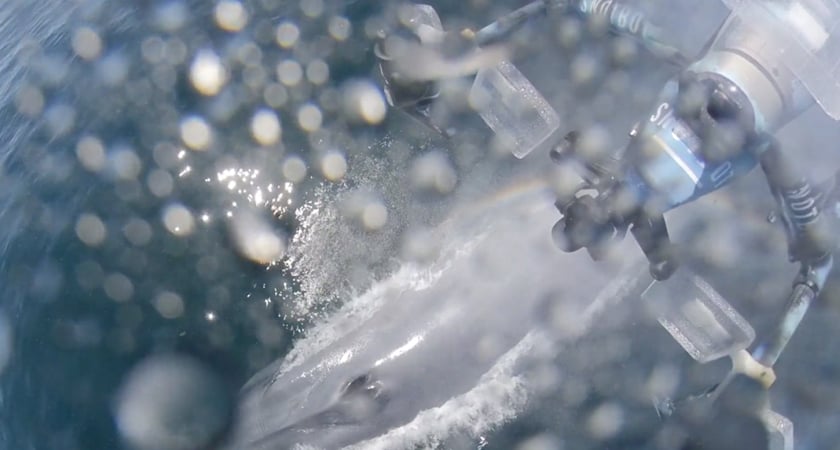 How drones are democratizing oceanography
As well as revolutionizing the way marine biologists capture data, drone technology promises to democratize access to ocean research. Kerr points out that his field has long been restricted to a privileged few. After all, it takes serious financial backing to charter expensive research vessels and the equipment required.
"The challenge has always been how can we make ocean data collection affordable, replicable, and scalable?" he says.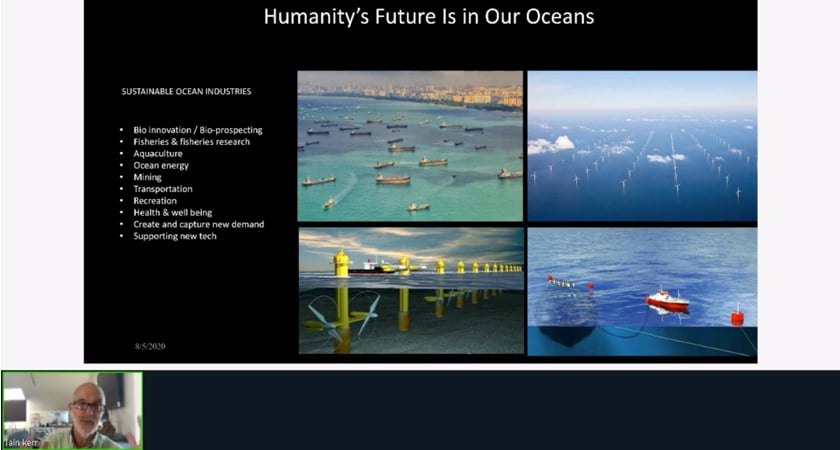 In his Breakout session, titled Wildlife Conservation Drones – SnotBot, Kerr explains how the affordability of drones will empower environmental researchers around the world.
The intellectual capital has long been there. Now, in the shape of drones and an ever-growing ecosystem of sensors and software solutions, affordable tools can be put in the hands of those working to conserve the natural world.
If you've registered to attend AirWorks but missed out on Iain Kerr's Breakout talk, you can rewatch it anytime here.