AirWorks always brings together the brightest drone industry minds from around the world. This year, drone startup Soarability showcased some ingenious capabilities they have built on top of DJI's enterprise hardware.
The Soarability team has developed a suite of sophisticated payloads for environmental monitoring, including the Sniffer4D V2 - a drone-based multi-gas detection and mapping system - the Sniffer TDLAS - a sensor that exclusively detects methane - and the Speedip - a water sampling system that can be integrated with the DJI M300 RTK.
As DJI drones break new ground in terms of where and how quickly data can be gathered, companies like Soarability are developing applications at the cutting edge of that potential.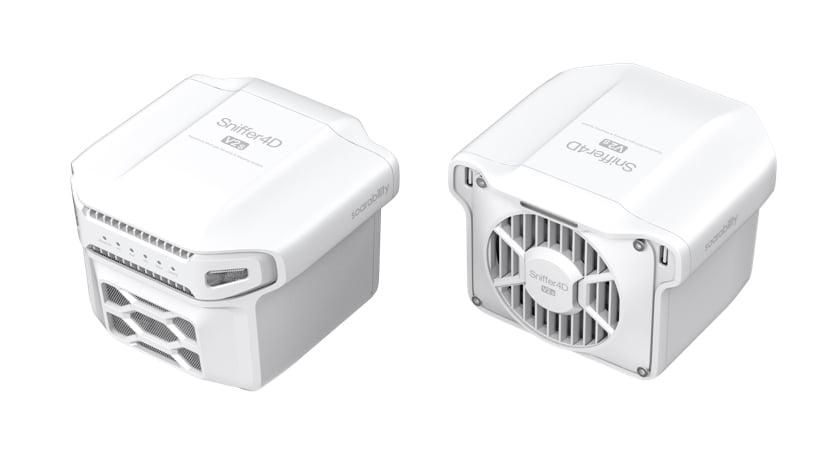 A suite of payloads for environmental monitoring
The Sniffer4D, which is compatible with several DJI Enterprise models including the DJI M300 RTK and the M3E, is a perfect case in point. It senses nine different gases and is quickly deployed for hyper-local environmental monitoring: Hazardous material incident response, leak detection in oil & gas plants, and even ship emission and fuel sulfur content (FSC) reporting are all feasible applications. The latter is particularly groundbreaking, as regulations regarding ship emissions are notoriously difficult to enforce. A DJI drone with a Soarability payload could give environmental agencies a revolutionary way to carry out emissions checks at sea.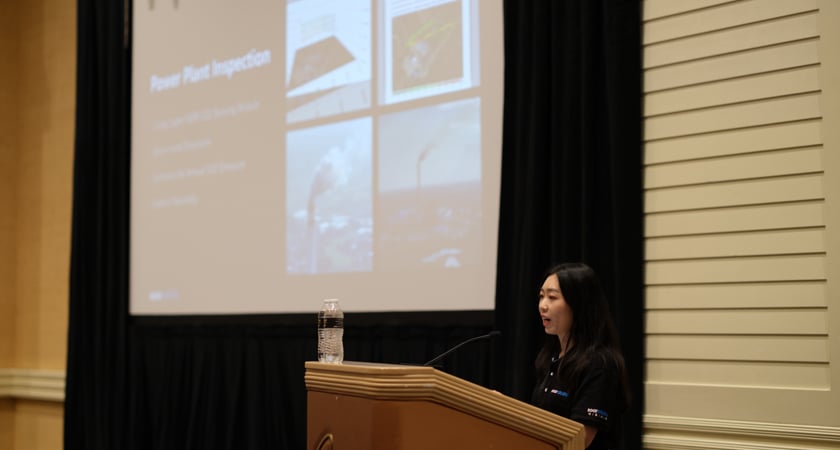 During a breakout talk titled 'Gas Detection & Water Sampling with DJI Drones', Soarability Sales Support Engineer Ailin Ma demonstrated the software and hardware behind the company's payload technology. She took the audience through a step-by-step pipeline leak inspection flight, showing how the integration with DJI's Payload SDK enables real-time gas concentration data to be shown on the DJI Pilot feed. The result is a live visualization of the data during sampling missions, with color-coded locations that indicate different gas concentrations.
Soarability also demonstrated a drone-based water sampling solution at AirWorks 2022. The Speedip payload sits underneath the DJI M300 RTK to automate water sampling missions. The device can collect two liters at a time and has built-in radar to accurately determine the distance to the surface.