Your remote controller is your link to your drone. It's how you communicate with it and how you see what it sees. Button layout, screen quality, and ergonomics all contribute to the ease with which you can turn intent into action.
In the past, the RCs across DJI's Enterprise fleet have been adaptations from our consumer range. The DJI RC Plus breaks new ground: This is the first time we've developed a controller specifically for public safety teams, inspection crews, and commercial drone pilots.
The result is a highly capable and rugged RC that simplifies missions. From intuitive physical buttons to weatherproofing, here are the top five features of the DJI RC Plus.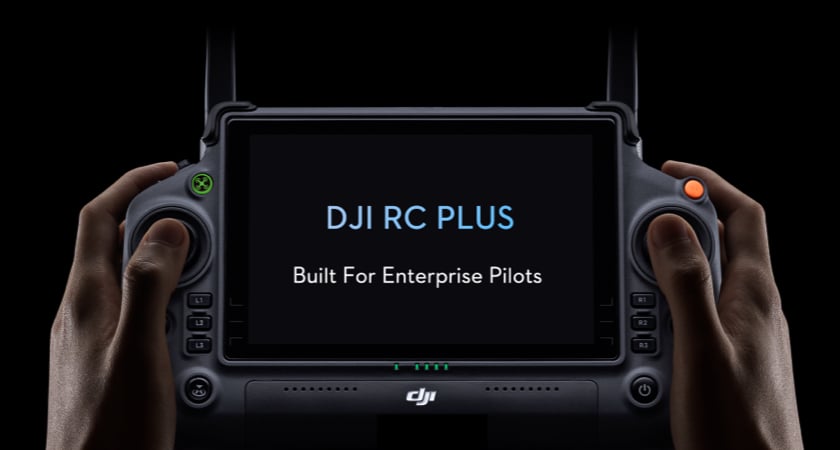 A built-in screen for enhanced visibility
Public safety and inspection missions often require adaptability. In some cases, the use of a large external monitor is the best way to coordinate efforts and provide situational awareness to commanders. But when greater mobility is needed, a high-resolution screen embedded into the RC is ideal.
The 7-inch screen built into the DJI RC Plus offers clear visuals with 1200 cd/m, at a scale that allows pilots to clearly identify points of interest, spot details that might otherwise go unnoticed, and navigate more effectively - even under direct sunlight.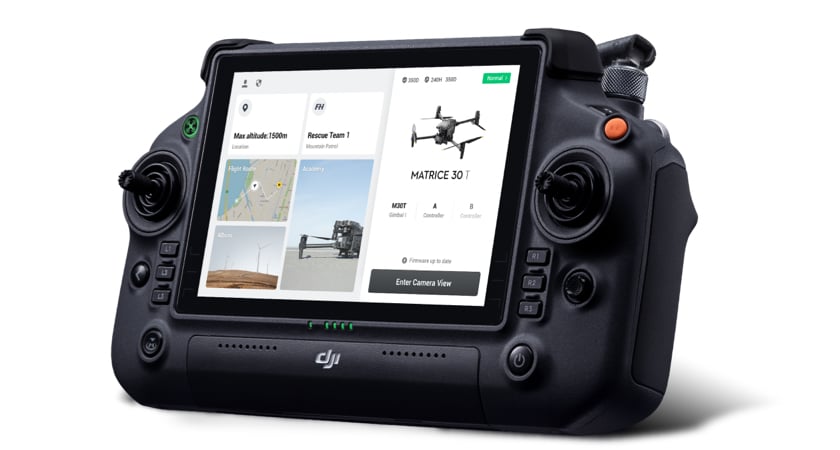 A weatherproof remote controller
And beyond direct sunlight, the DJI RC Plus can shrug off a wide range of weather and environmental conditions.
For several years, DJI's Enterprise drones have been capable of operating in challenging weather conditions. But the same hasn't always been true of the accompanying RCs - until now. The new DJI Plus is IP54-rated, making it DJI's first weatherproof remote controller. It's also rated to operate at temperatures ranging from ​​-20°C ~ 50°C.
This means that the DJI RC Plus is safe from dust and water sprays, and can operate in extreme environments, just like the M30 it controls.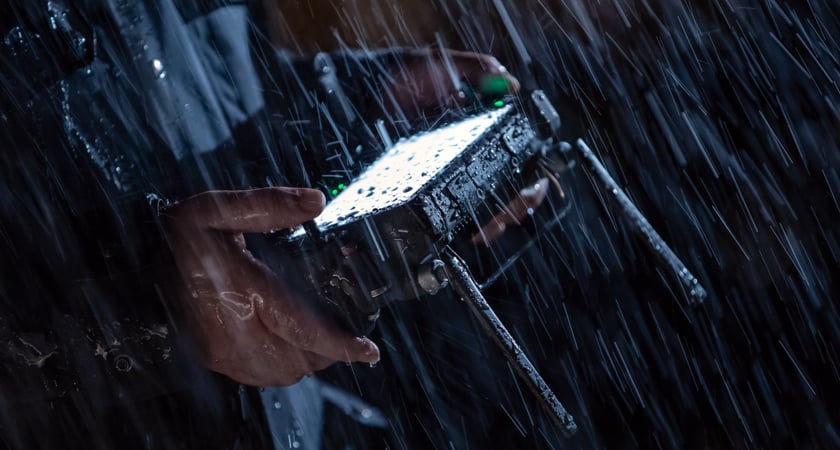 Intuitive physical buttons
A common pain point for pilots is the need to use on-screen commands for vital aspects of a mission. Whether you're carrying out search and rescue, hazmat response, or an infrastructure inspection, the last thing you want is to be fumbling through touch-screen menus to select a crucial feature - particularly if weather conditions make doing so a challenge.
The DJI RC Plus includes more physical buttons than ever before, allowing pilots to build muscle memory, quickly access important flight features, and take advantage of a more seamless flight experience.
Six new buttons have been added and mapped to specific functions according to which camera view is being used. With just a little practice and muscle memory, pilots can seamlessly toggle through different camera views, zoom in and out, and drop PinPoints, without having to move their hands away from the control sticks.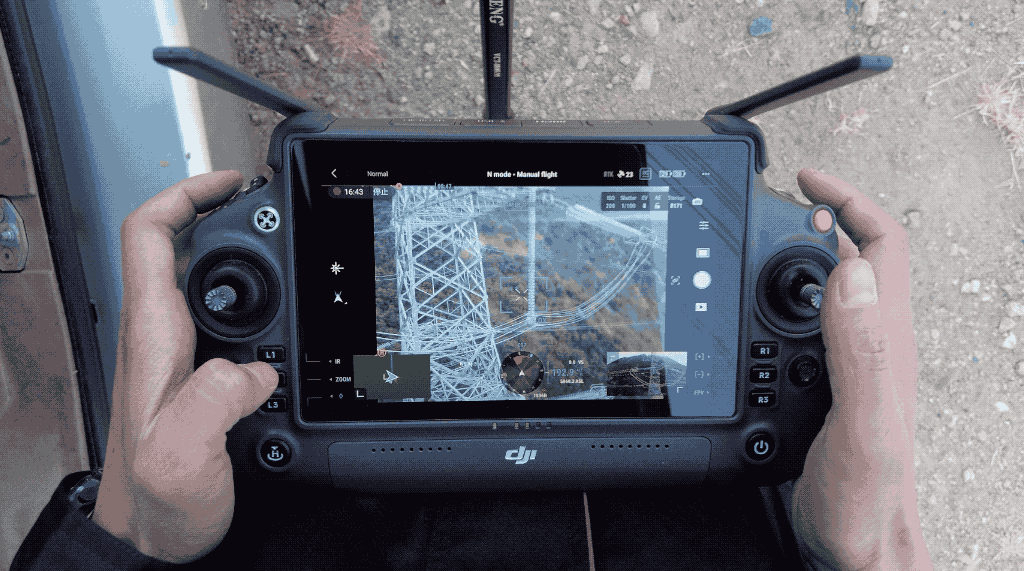 Hot-swappable batteries
From the ergonomic design to the built-in 7-inch screen, everything about the DJI RC Plus has been designed to make flying as smooth as possible. That approach extends to another feature of the new remote controller: hot-swappable batteries.
The DJI RC Plus uses the same WB37 batteries that power the M300's RC, which last for almost six hours of flight time. Now, instead of landing the drone and interrupting missions if the controller runs low on charge, operators can hot-swap a fresh battery in and keep working.
Additionally, the DJI RC Plus can be charged while you're using it through its top 65W USB-C port.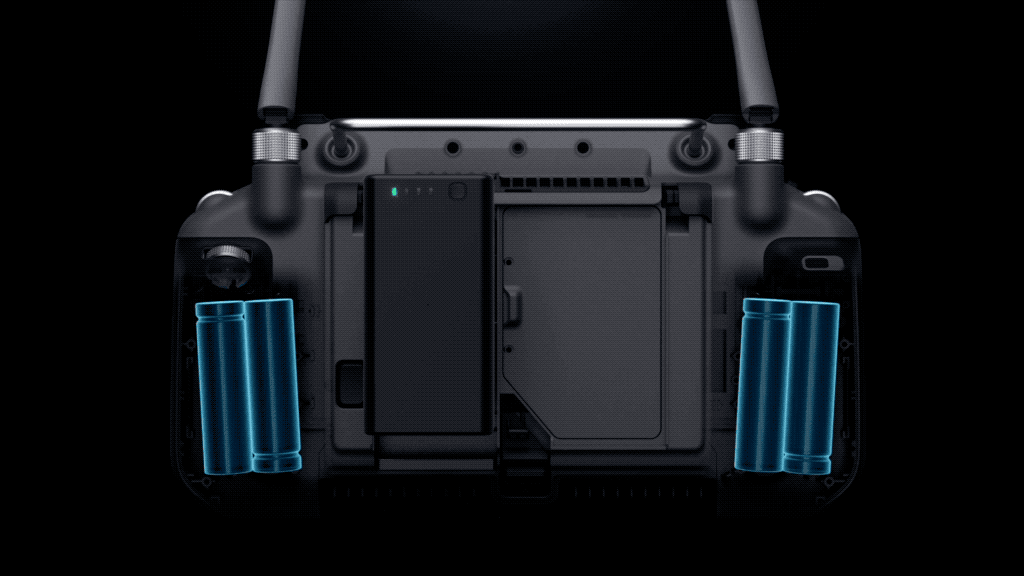 Enhanced connectivity removable antennas and upgradable 4G
The DJI RC Plus has a quad-antenna design and offers a stable connection with your drone up to 15 kilometers away.
However, for public safety and asset inspections in locations that have signal issues, the new DJI RC Plus has two features to optimize connectivity.
The first is the option to remove the top two antennas. This gives teams the ability to attach their own solutions to enable greater range and video feed clarity when interference is disruptive.
The second is the option to add a DJI Cellular Module, which is a 4G dongle that gives you connectivity, even in remote regions or complex environments with signal interference. Please note that 4G availability varies depending on country and region.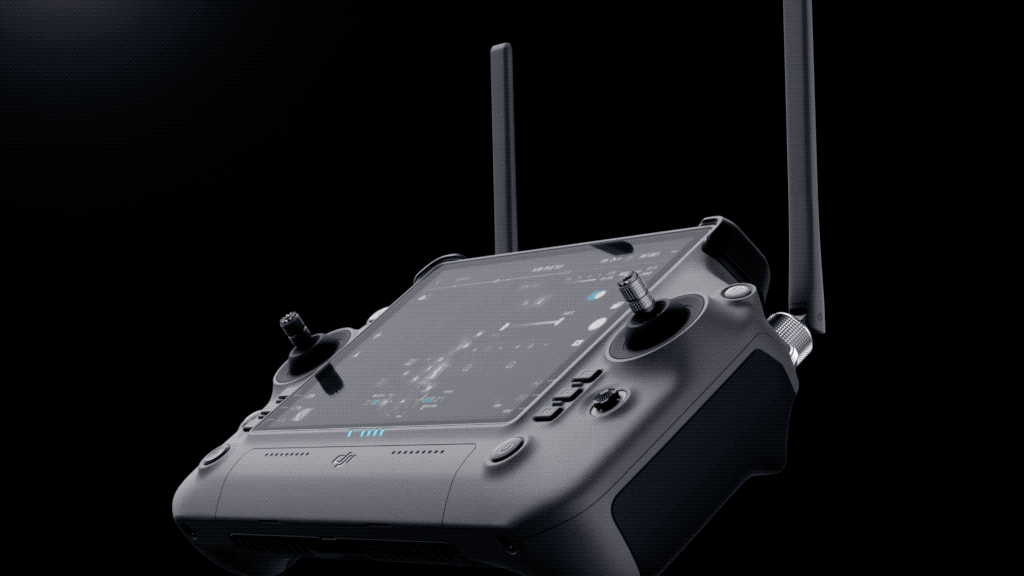 A remote controller you can depend on
As drones begin to play pivotal roles in public safety missions and inspection tasks, it's important to deploy them alongside the right accessories. The DJI RC Plus has been designed from scratch to meet the needs of emergency crews and asset managers. It's rugged enough to handle hazardous conditions, packed with features to heighten situational awareness, and more intuitive to use than any Enterprise drone RC in history. You can learn more about the DJI RC Plus here: https://www.dji.com/matrice-30