Since its inception in 2016, AirWorks has become the industry's leading commercial drone conference. Now, two years on from our last in-person event, it's back and bigger than ever. Across three days of talks, workshops, previews, and demonstrations, AirWorks 2022 will provide a platform for exchanging information and ideas, unmatched networking opportunities, and a first look at the innovation driving our industry forward.
Early Bird tickets are available until August 8. Read on for all the reasons why you should pick one up before they sell out…
What is AirWorks?
AirWorks is the annual commercial drone conference hosted by DJI that brings together the brightest minds from across the enterprise ecosystem. This year's event is taking place at the Mirage Hotel in Las Vegas from October 10th-12th. Attendees from around the world will span pilots, developers, policymakers, and a huge range of professionals using drones in agriculture, construction, energy, infrastructure, conservation, and public safety.
It's a valuable opportunity to learn best practices, develop invaluable contacts, and discover how drones are reshaping the world of work. Come along for discussions dedicated to current and future trends, exclusive product demonstrations, and breakout sessions diving into specific verticals and industry challenges.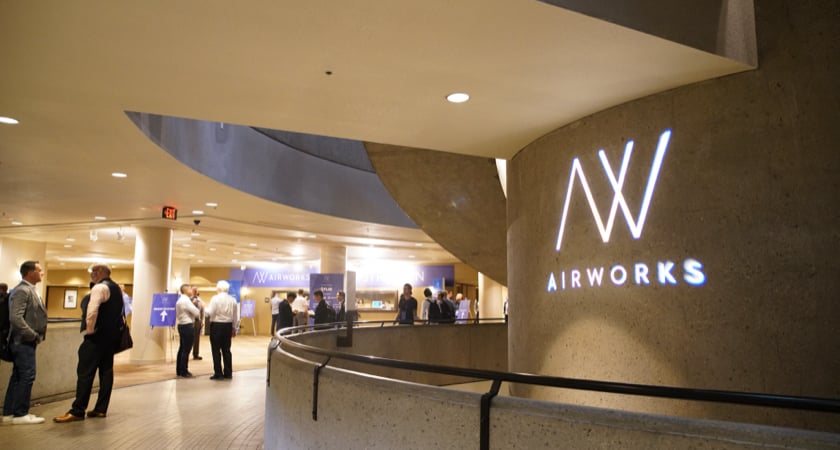 AirWorks: How we got here
AirWorks has been connecting technology experts, pilots, researchers, and entrepreneurs since 2016 and our inaugural conference in San Francisco. So much has changed since then. Now in its 7th successive year, here's a look back at where we've taken the commercial drone industry's biggest gathering so far.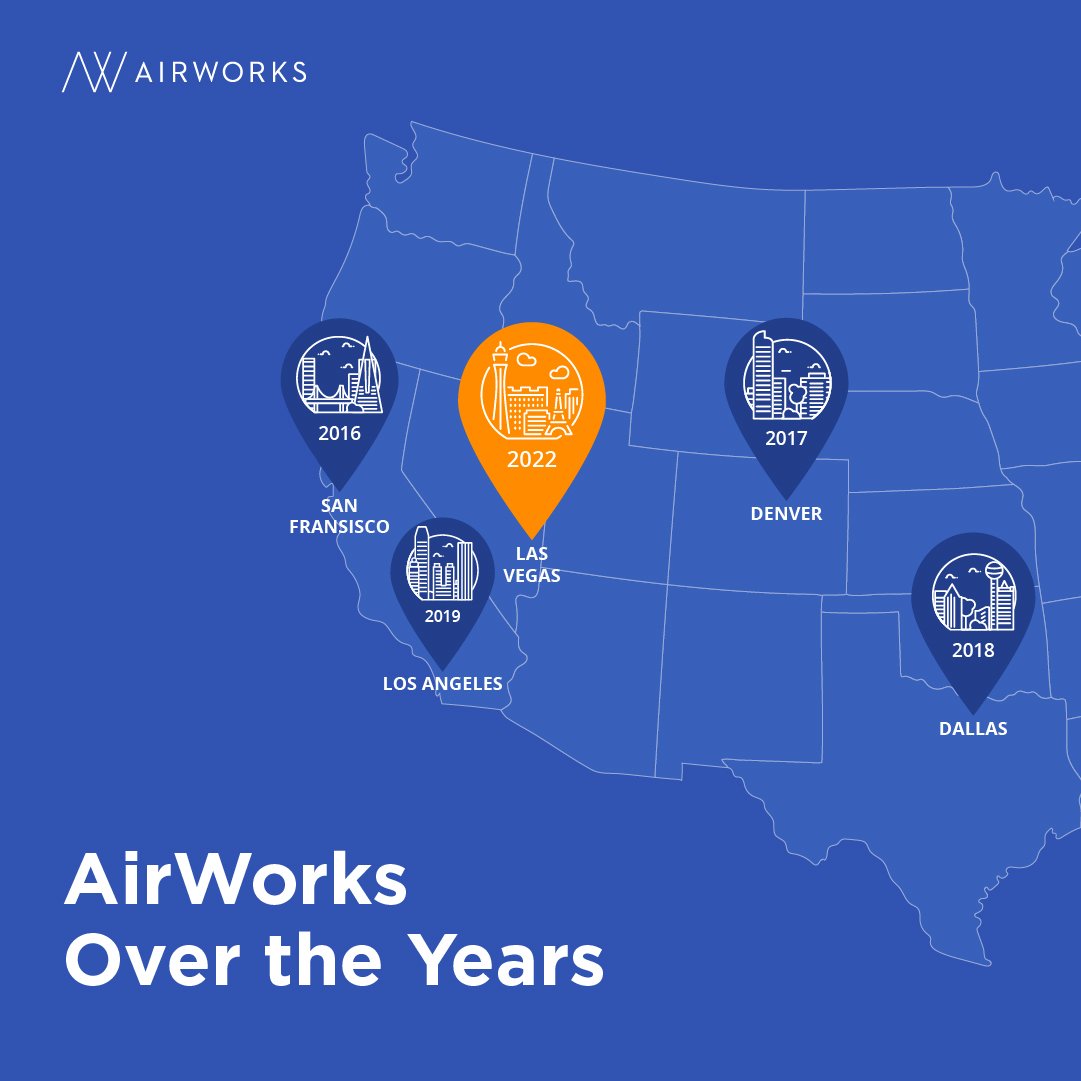 What can you expect from AirWorks 2022?
Not all conferences are created equal. At AirWorks 2022 you can expect the best speakers, exhibits, discussions, and demonstrations that the commercial drone industry has to offer. Everything is geared toward creating a forum that drives the future of drone technology.
A first look at the latest innovations
AirWorks has become an established hub for innovation and industry growth. Part of that tradition involves major product announcements from DJI and an early chance to get hands-on with our latest equipment. This year, we'll be demonstrating the DJI Dock and highlighting how drones in remote locations can enable autonomous workflows. And there's plenty more where that came from.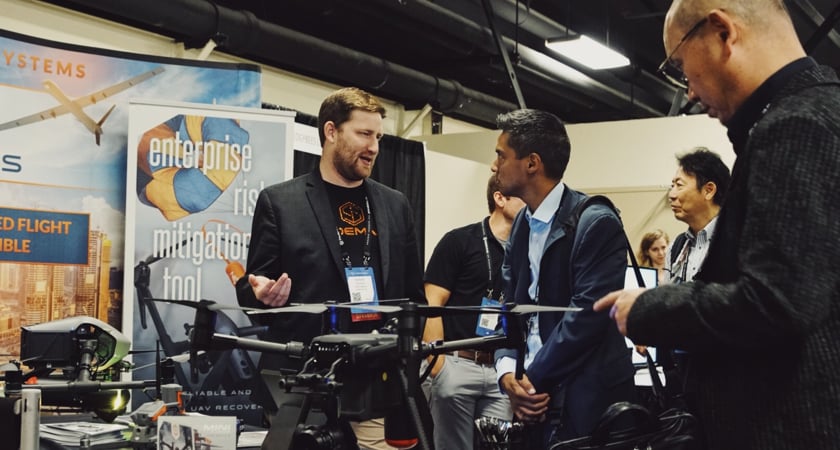 Insights and advice from leading industry figures
AirWorks 2022 is your opportunity to learn from the experts. Whether you're a drone program manager on the hunt for best practices or a startup navigating regulatory challenges, we've got an impressive list of speakers with the experience and answers you need. This year you can expect an unparalleled lineup of industry movers and shakers covering more topics and industries than ever.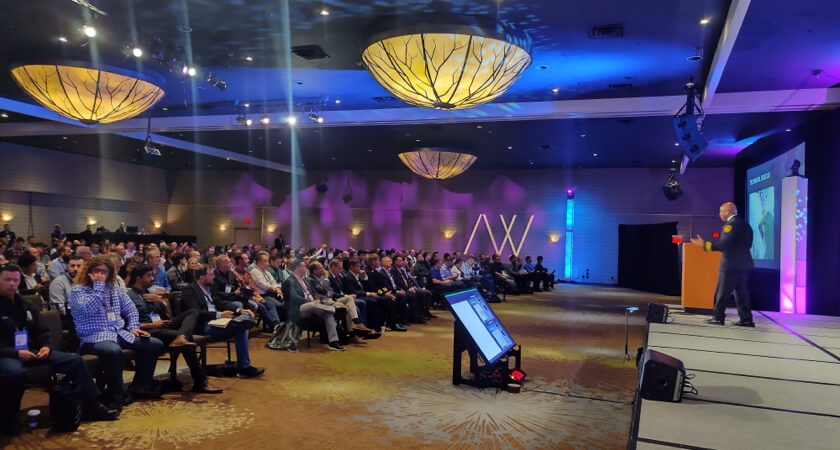 Unmatched networking opportunities
Magical things happen when like-minded individuals come together in the spirit of collaboration. At AirWorks 2022 there'll be plenty of opportunities to meet your co-pilots and expand your network of industry contacts. Many attendees are actively looking to develop business opportunities, so you could leave with far more than you expected!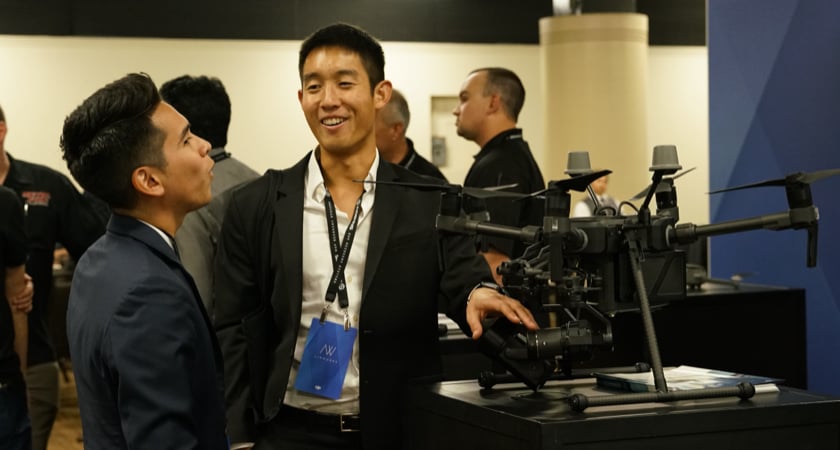 A world-class venue
AirWorks 2022 is taking place at the prestigious Mirage Hotel & Casino in Las Vegas. Spanning 77,000 sqft, the conference will offer something for everyone across multiple event spaces. As well as the Exhibition Hall, there'll be a Main Stage, an Outdoor Demo area, and several Breakout Rooms.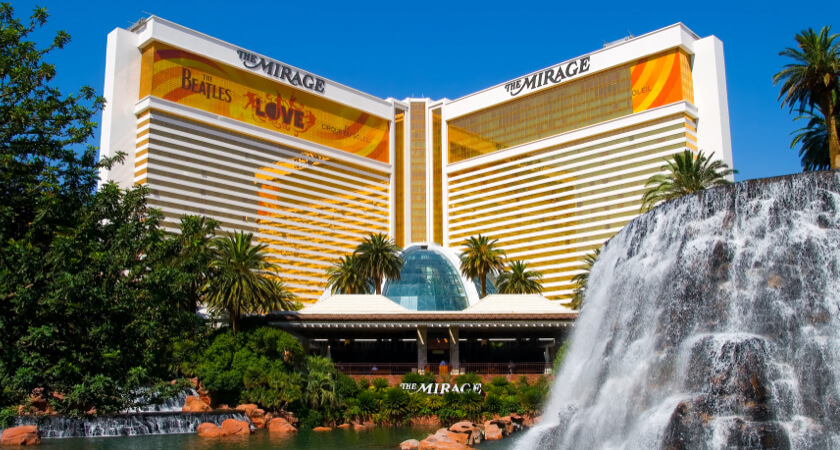 Get your AirWorks 2022 ticket
There's still time to secure your place at Airworks 2022. We've brought the price down from previous years to make this long-awaited in-person event as accessible as possible. Early Bird tickets are now available at a 30% discount, giving you full access to an exciting lineup of speeches, workshops, and training opportunities for just $199. After August 8, only regular tickets will be available.
Join the conversation
Our industry is thriving. For the 7th consecutive year, we're bringing together hundreds of pilots and stakeholders to shape the future of drone technology. It's your annual opportunity to get up to speed with the latest industry developments and see firsthand how drones are transforming the world of work.
AirWorks 2022 runs from October 10th-12th at the Mirage Hotel & Casino in Las Vegas. Secure your Early Bird ticket today and look forward to learning, sharing, and networking with DJI and the rest of the commercial drone community. Book your place here.