We are very excited to announce that AirWorks 2020, DJI's annual gathering of the commercial drone industry, will be a digital event. Prepare to tune in August 25-28, 2020.
Running strong for the 5th consecutive year, AirWorks is DJI's annual drone conference, bringing hundreds of commercial drone professionals, technology experts, and policymakers together to share their insights, exchange ideas, and lead the discussion on the future of the drone industry.
While we're still holding our breath for final attendance numbers, we are happy to say that AirWorks in its new virtual format is more accessible than ever before to attendees all over the globe, and will not compromise on its core missions: education and networking.
To help get you excited for your upcoming AirWorks experience, here's a sneak peak into what will be showcased during the keynote, breakouts and how we'll facilitate networking and engagement during the virtual event.
Keynote Day 1: Insight Into DJI's Commercial Drone Strategy
As the market matures, it is increasingly important for DJI to provide transparency into its development roadmap to enable both end users and developers to better plan their businesses.

The Day 1 keynote will kick off with a deep dive into the 3 areas of DJI's development plan through 2021. No matter your role in the industry, whether you're a pilot, developer or business owner - you won't want to miss it.
Keynote Days 2 & 3: Reflections on COVID-19 and Looking Towards the Future
In the this keynote, Cynthia Huang and Romeo Durscher from DJI will be joined by leaders from Shell and Southern Manatee Fire Rescue to reflect on how civil and commercial organizations have proven resilient during the COVID-19 pandemic and charting the way forward in the years to come.

Day 3 will be led by Brendan Schulman, DJI's Vice President of Policy & Legal Affairs, who will discuss challenges the industry is facing and how we must all come together to ensure the industry's wellbeing.
More Sessions, More Learning
We are especially excited to bring you a speaker lineup from all areas of the commercial drone industry, including breakout sessions by DroneDeploy, Rantizo, FLIR, Women & Drones, and Southern Manatee Fire & Rescue, and more. With topics in Public Safety, AEC, Agriculture, Energy, and more, each of the four days of AirWorks will be packed with 30 minute presentations. Short and sweet, attendees will have a tough choice when deciding which presentations to tune into, but rest assured recordings of all breakouts will be available to ticket holders after the event. Here's a sneak peek at programming.
Remote Conference with Close Connections
While the conference might be virtual, we want to make sure attendees can form close connections with other industry stakeholders - even if they might live a world away. We're doing this in a few key ways:
Live Q&A during breakout sessions

Slack Forum lets you continue the conversation from the breakout sessions and interact with our speakers

Win prizes by staying engaged, prizes include:

Part 107 Made Easy Course from Pilot Institute
FLIR ONE Pro from FLIR Systems
DJI Mavic 2 Air Fly More Combo
Learn more: https://www.djiairworks.us/2020/page/1545359/participate
Already Registered?
You are now able to start playing the AirWorks Game via our partner mobile app, ScanHunt, if you are a registered attendee. To play, be sure to download ScantHunt for iOS or Android.
You'll need a Game code, which was already sent out via email. If you haven't received that code yet, don't worry! We will post the game code in the Slack Forum and in subsequent emails to all attendees who haven't opted out of communications. Points are used as entries into a daily giveaway from DJI and our partners.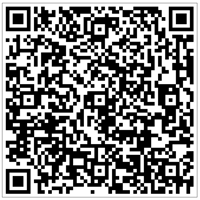 Stay Tuned
We look forward to sharing more information about AirWorks 2020 soon. Subscribe below to receive additional details in the weeks ahead!