About the webinar
Learn how different law enforcement programs have successfully scaled their programs to help their agency and community after starting out.
Here is what you can expect to learn:
Community Engagement
Command Staff Buy-In
Growing Team

Selecting new pilots
Training

Staying on top of logistics

Tracking Flight Time
Evidence Capture and Storage
Maintenance and Repairs
Meet the Panelists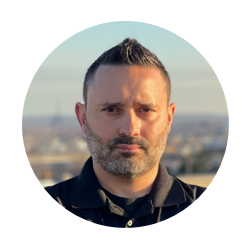 Luis Figueiredo
- Detective and Chief UAS Pilot, Elizabeth PD
Luis is a 15-year veteran Police Officer who has been operating UAS's for over 7 years. He is a Detective and Chief UAS pilot with the Elizabeth Police Department. His department was one of the first in the state to receive a COA approval from the FAA in class B airspace. He has assisted numerous departments throughout the state of New Jersey in establishing their UAS programs.
Rickard Henningsson
- Process & Flight Operation Manager, Swedish National Police Authority
As a retired naval officer, and an active police officer since 1987, Rickard Henningsson has 25 years of experience as a police helicopter pilot, specializing in helicopter operations against organized crime and terror. He has been the Swedish Police UAV-development process manager since 2018.

Jamie Allan
- CEO, Allan Panthera and Special Constable, Police Scotland
International leader in supporting drone programs across a multitude of sectors including security and public safety, Jamie has consulted the likes of Deloitte and worked with a range of global businesses such as GE. A serving police officer of 6+ years, he was a key contributor to INTERPOL's drone framework.
View Recording: