About the webinar
Drone applications are being implemented worldwide for emergency services personnel. Join us at this upcoming webinar to learn more about the importance of drone technology during the wildfire season. During the webinar, we'll cover the latest DJI Enterprise Solutions, success stories from real users, and crucial workflows and processes that can be successfully used while you and your team combat wildfire outbreaks.
Who this webinar is for
If you work in any of the following industries, this webinar will be beneficial for your everyday operations:
Search and Rescue, Firefighters, Commercial Drone Operations (Emergency Management), Disaster Management Land Surveyors, DJI Authorized Resellers, Researchers, Commercial Drone Enthusiasts, etc.
Here is what you can expect to learn
Real user success stories
Proven methods that work
Recap resources and bonus materials
Meet the Panelists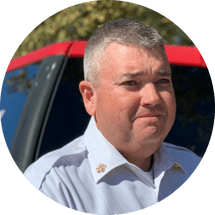 Wayne Baker - DJI, Director of Public Safety Integration, North America
Wayne Baker is a 26-year veteran of the fire service and recently retired after 10 years as the Fire Chief and Emergency Management Coordinator for the City of Joshua. Throughout his career, he consistently sought out new technology that could save the lives of the public as well as public safety personnel. Over the past five years, he operated UAS on numerous fires, rescues incidents, assisted in law enforcement operations, as well as disaster response. He serves as one of the founding members of the North Central Texas Public Safety UAS Response Team (PSURT) with whom he has deployed to such disasters as Hurricane Harvey and most recently the Dallas Tornado Incident of October 20, 2019.
Grant Hosticka - DJI, Head of Solutions Engineering, North America
Grant helps enterprise users successfully deploy drones. One of the first to graduate with a degree in the quickly growing field of Unmanned Systems, before joining DJI Grant built on his educational experience by running his own drone service company, working in the utility field completing inspections of critical infrastructure, and building software using artificial intelligence to automate the review of inspection photos taken by drone.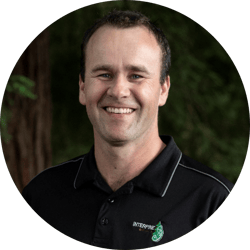 David Herries - Interpine Innovations, General Manager/Director
Interpine Innovation provides consulting and technical services to the forest industry predominately throughout New Zealand and Australia. David's skill sets and passions include resource valuation, forest mensuration, log optimization systems, LiDAR remote sensing, carbon monitoring, and software and system development/deployment. This provides the ability to continually push for innovation and technology adoption through developing tailored solutions for clients and is instrumental in developing Interpine's strong reputation as an integrated solution provider for the forest industry.
View Recording: