How is the telecom industry leveraging drones to transform the future of field work and data analytics?

Leveraging drones keeps technicians safe by reducing elevated work and physically demanding tower climbs. After the site visit, drone based image capture is creating brand new opportunities for data analytics, asset reporting, and portfolio management.

Teams are onboarding drones to modernize their workflows, enhance traditional deliverables, and streamline the deployment of network infrastructure. The industry is still at the early stages of adoption and already beginning to realize the benefits of the technology.

Mark Foster, Director of Quality at SBA Communications, Steve Roessler, President at Vertical Limit, and Sam McGuire, Vice President at Red Mountain Scientific will discuss these use cases, their impact on the industry, and what the next couple of years might look like.


Cynthia is DJI's Director of Business Development, focused on strategy, partnerships, and solutions for the enterprise market.
Prior to DJI, Cynthia led Corporate Venture Capital initiatives for a global tech company where she worked extensively with startups in the robotics, analytics, and AI space. Her past work experience also spans business development, corporate development, marketing and brand strategy in startups and public companies. Cynthia holds an MBA from Duke University's Fuqua School of Business with a focus in international business and strategy.
Sam McGuire


Vice President at Red Mountain Scientific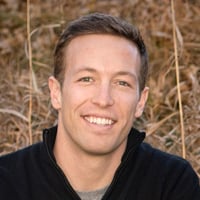 Sam McGuire is the Vice President of Red Mountain Scientific. He works with stakeholders across the wireless industry to deploy UAS (drone) and image analytics technologies in an effort to better assess, understand, and manage critical infrastructure.
While Sam has spent the majority of his career working for early to mid stage startups, he has also served the telecom industry as a field technician. He spent nearly a year in field climbing and conducting structural inspections on over 500 towers across the US. Following his time in the field, he joined RMS to help build their telecom product offerings from the ground up. Sam believes the telecom industry is inherently the greatest driver of global innovation and that effectively enabling worldwide communication starts with infrastructure
Mark Foster


Director of Quality at SBA Communications
Mark Foster is a Director of Quality at SBA Communications who collaborates with vendors, employees, executives, and customers to ensure the highest level of Quality occurs on every SBA site. With over 25 years of experience in Quality and Risk Management for Manufacturers, Network Providers, and Service companies, Mark knows what truly drives customer satisfaction, consistent business, and a quality product. It is not who is done the quickest; it is how well you complete the work the first time and meet the customer's expectations every time.

Mark oversees SBA's Quality Department, UAS program, ISO 9001 certification, and the Services installation portion of their Tower University.
Steve Roessler


President at Vertical Limit
As President of Vertical Limit, Steve has had the pleasure of being a team member of one the most respected and progressive companies in the wireless industry. Vertical Limit is an early adopter of UAS technologies to improve data collection and processing as well as improve the safety and operational efficiency of crews in the field. In addition to the wireless industry, Steve has led high performing operations and cultural change management programs in nationally recognized companies in both the airline and transportation industries over the past 30 years.