Terrestrial surveying is both challenging and complex. Traditionally, surveying professionals have relied on tools such as total stations, GPS receivers, and ground laser scanners to acquire high-resolution spatial data on land surface topography. But with continual advancements in unmanned aerial technologies over the past few years, drones have emerged as a prominent surveying and mapping tool.
Drone mapping uses a technique called photogrammetry to generate accurate, real-world 3D models from 2D imagery. By combining and processing multiple geo-referenced aerial images, photogrammetric techniques are used to generate outputs such as 3D point clouds, raster digital elevation models, and orthomosaics.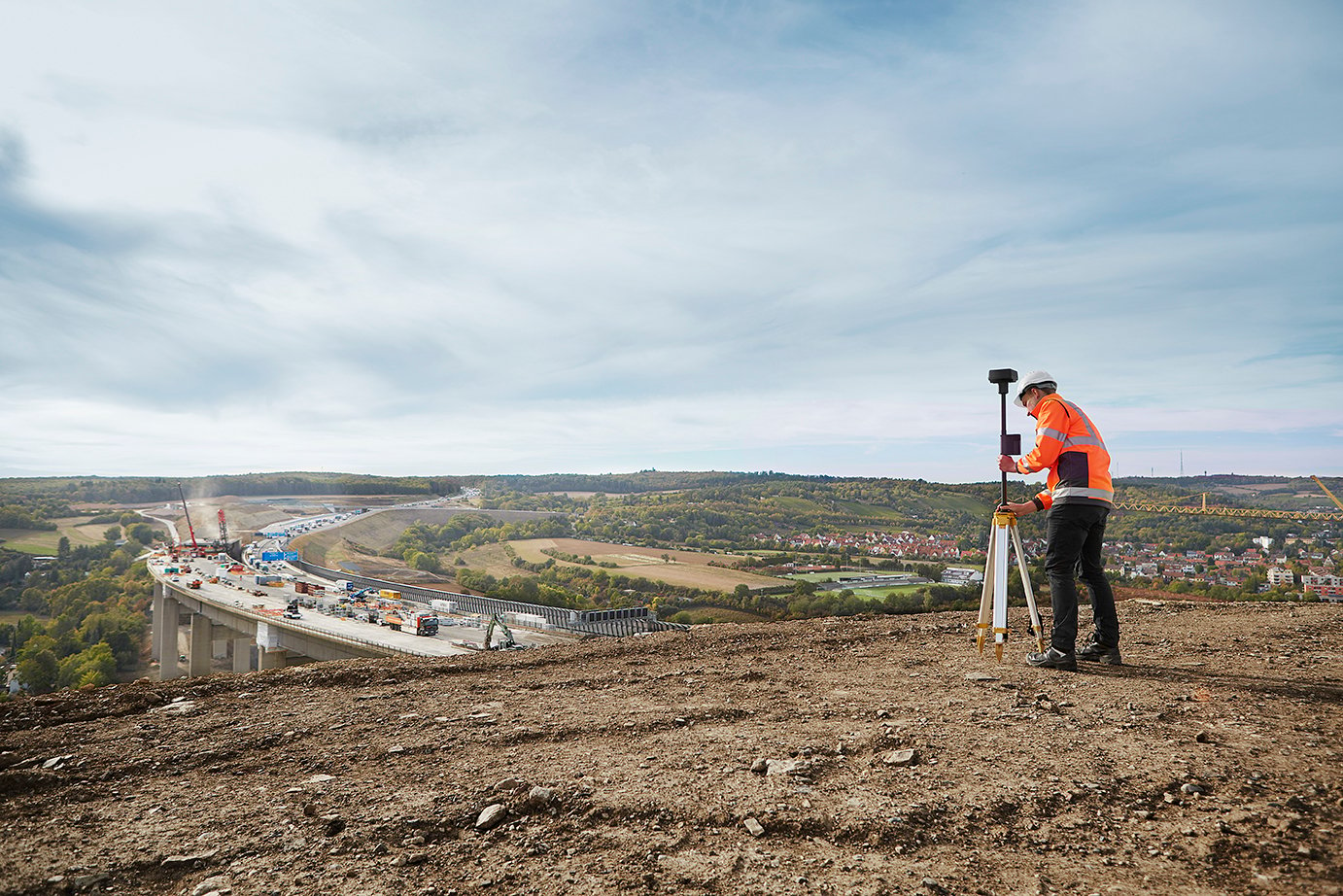 One of the biggest advantages of photogrammetric mapping from drones is that it allows land surveyors to accomplish more in less time. Surveying jobs that would typically take weeks to complete can be finished in a matter of days with drones. As such, using drones can prove to be significantly cheaper for many projects.
And since drones can be deployed rapidly, just about anywhere, their use eliminates the need of sending surveying crew into hazardous areas, like rooftops, ledges, roadways, unstable soil, and steep embankments. Even inaccessible features, such as cell phone towers and treetops, can be mapped easily through the use of drones.
But keeping the many advantages of drone photogrammetry aside, surveying is a job that mandates a high degree of accuracy. And reported accuracies from drones have commonly fallen short of their theoretical potential.
Can, then, drones be called effective tools for terrestrial surveying?
Yes, says a report published in the Journal of Unmanned Vehicle Systems(Dec 2019). With leading-edge unmanned hardware and conscientious data processing, drone mapping is accurate enough to supplement or replace terrestrial survey methods for many applications, the researchers contend.
To support their hypothesis, the researchers triangulated a 4-acre church site seven times using a DJI Inspire 2 drone equipped with a high-precision PPK GNSS system and a Zenmuse X4S camera. The site contained both smooth surfaces that drone data is known to model well (parking lots, fields, and rooftops) as well as features that are not expected to model well with aerial photogrammetry (walls, overhead wires, and the ground under vegetation). The researchers used data from stereo image pairs to fill in the missed or distorted features.
And even though the drone's high-end positioning system meant that precision depended little on ground control, the team collected 23 well-distributed control points to compute the transformation for redundancy and to provide enough data for meaningful statistics.
Aerial data collection was completed in half a day of field time with another day and a half of processing work. Conventional surveying and data processing, meanwhile, took three days to complete.
With only a 2 cm vertical root mean squared error (RMSE), drone mapping turned out to be consistently and sufficiently accurate to be used for many applications typical of terrestrial surveying. The researchers also observed that the accuracy improved when the drone was flown at a lower altitude (albeit with diminishing returns). Had this been a typical terrestrial surveying project, using drones would have resulted in a 33 percent time savings and a 58 percent cost savings.
The researchers further studied the economic viability of drone mapping by conducting a rooftop survey for a solar panel installation. The team collected aerial data on three grocery store rooftops, ranging between 3 acres and 7 acres, in a single day. Without putting any worker on the roof, all features were extracted in stereo, including gas lines, roof vents, HVAC units, skylights, and electrical panels. While conventional terrestrial surveying would have taken 12 days from the project's kickoff to the final delivery, 'flight to delivery' took only 7 days – realizing a 41 percent cost savings and a 58 percent savings in time.
In another example, the team collected aerial data for a full topographic–planimetric survey from a 260-acre golf course in one day. If classical methods were to be deployed, three field crews would have taken 30 days to collect this data, leading to significant downtime of the course. Indeed, some heavily vegetated areas on the course required conventional surveying, but the drone was able to map many semi-obscured locations via stereo compilation by selecting a suitable stereo model. Effectively, the entire site was mapped in 15 days at a cost savings of 75 percent and time savings of 50 percent.
If you wish to read the complete report with detailed testing methodology and accuracy results, access it for free here.
To sum up, drones today have become an extremely valuable addition in a land surveyor's toolkit and are increasingly supplementing or replacing terrestrial survey methods for many applications. A next-generation mapping drone such as the DJI Phantom 4 RTK is already allowing surveyors to achieve centimeter-level data accuracy while requiring fewer control points. And with powerful, mapping software such as the DJI Terra enabling 2D orthomosaics and 3D models with enhanced absolute accuracy, surveying professionals are able to get the desired output quality for critical projects.