With the recent launch of our new enterprise flagship, the Matrice 300 RTK, just a month ago we have turned our focus on optimizing the performance of existing products. These optimizations mostly consist of moving over new features or ideas designed for the Matrice 300 RTK to our previous enterprise products. This has led to a series of firmware updates to our enterprise product line.
To ensure our enterprise users don't miss a thing, we've summarized the key information here in addition to our traditional release notes (which, as always, can be found under the downloads section of each product page, such as here for the Mavic 2 Enterprise Series).
DJI Pilot
The latest update (V1.8.0) of our enterprise mobile application for Android ports over improvements made for the M300 RTK to the Matrice 200 Series V2 and Mavic 2 Enterprise Series.
Interface Optimizations
1. Added camera parameter values to the Manual Flight interface (M200 Series V2, Mavic 2 Enterprise Series)
The ISO, EV and Shutter camera settings are now directly overlaid on the Live View interface for a more streamlined pilot experience.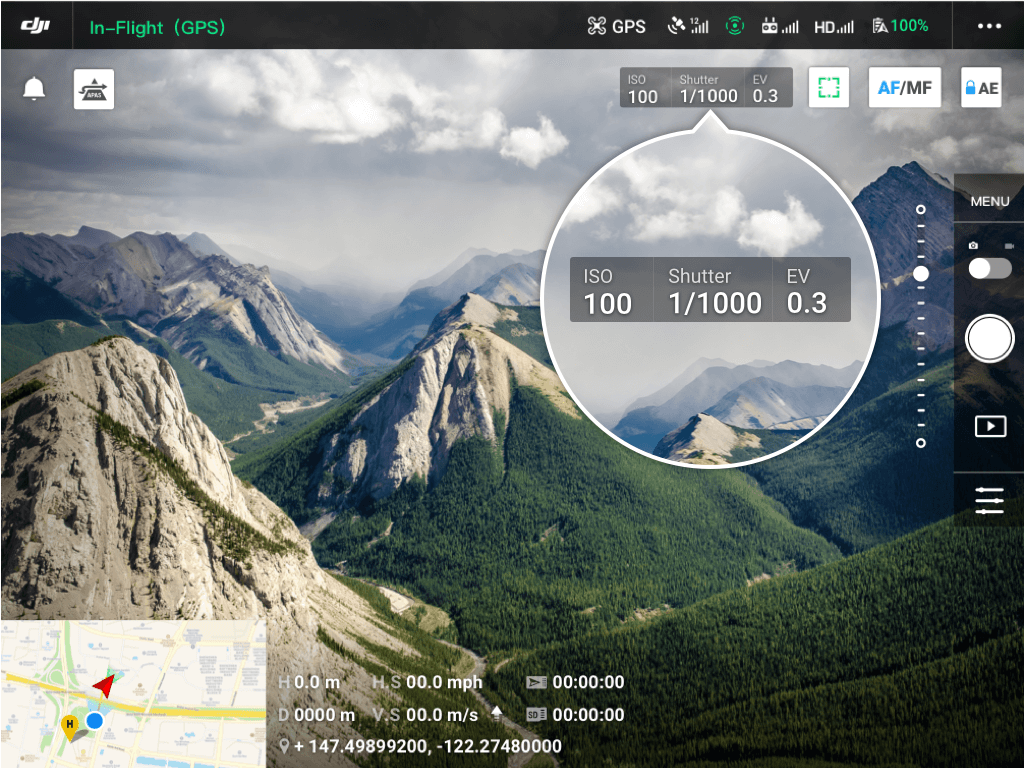 2. New message box (M200 Series V2, Mavic 2 Enterprise Series)
The Manual Flight and Auto Flight interfaces now have a new message box icon and interface. All critical alerts are gathered here and can be accessible with a simple tap. Users can review, clear or hide alerts in an efficient way.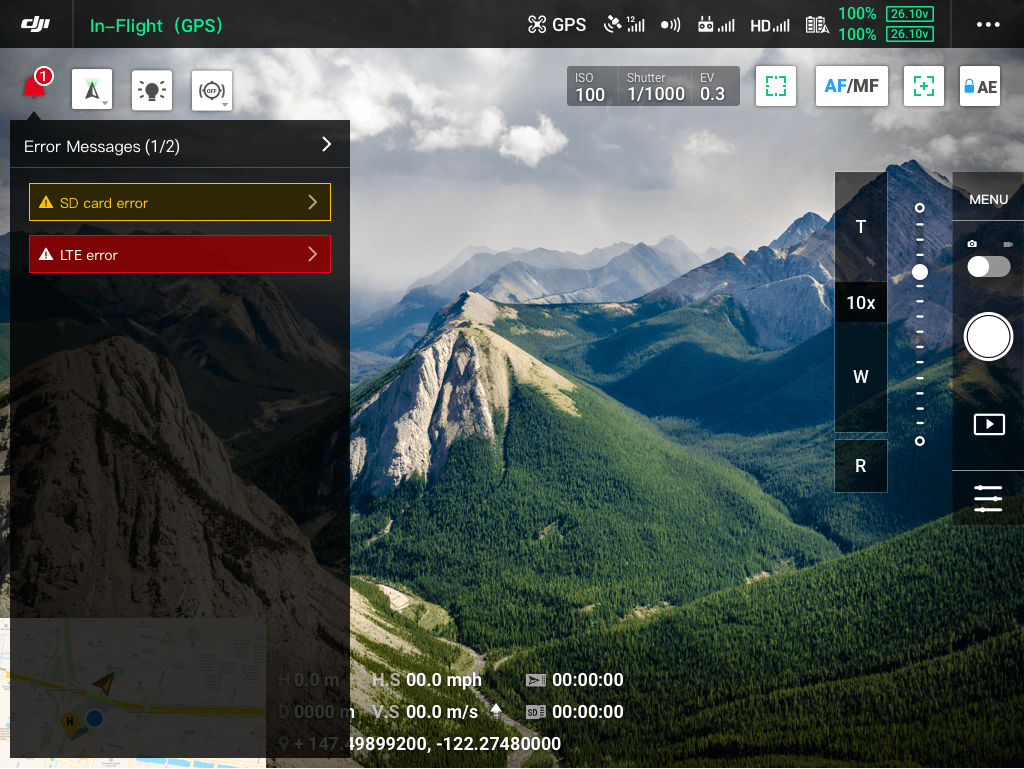 3. Added the horizon indicator and flight path vector to the FPV view (M200 Series V2)
Taking lessons from our newly introduced Primary Flight Display, we have moved two key indicators directly into the FPV view to dynamically display critical flight information in a 3D manner.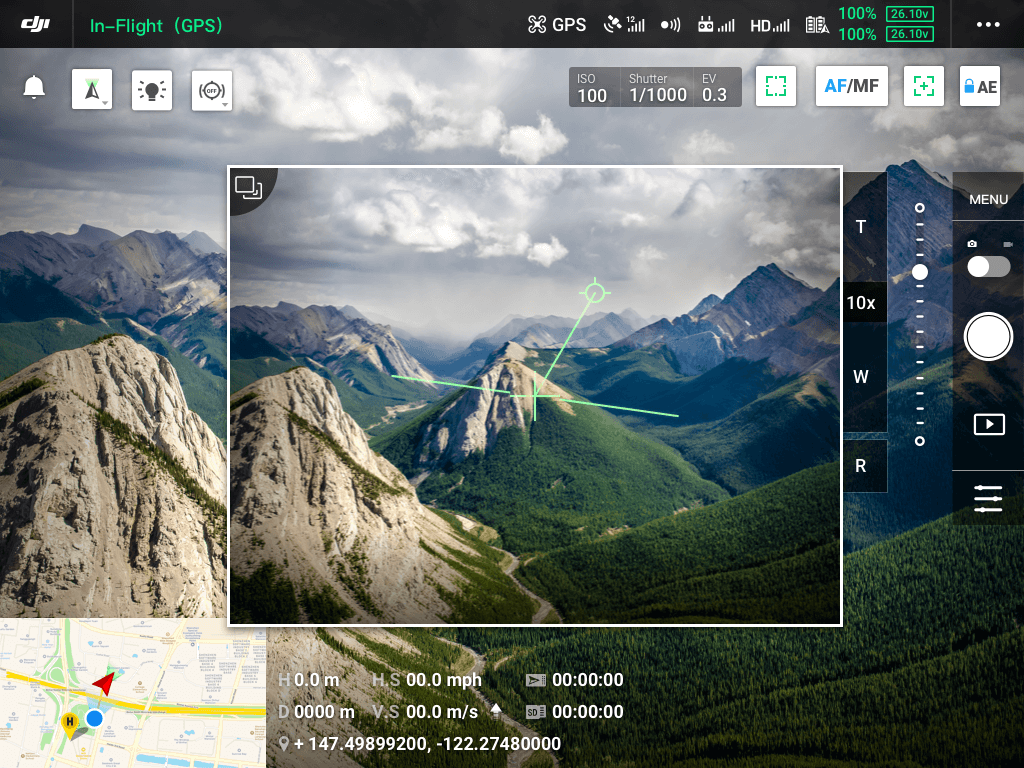 Additional UI Improvements across all models:
GEO Zone authorizations are now sortable
Enterprise Shield can be activated or checked directly in the settings menu
Activation process for new aircraft has been simplified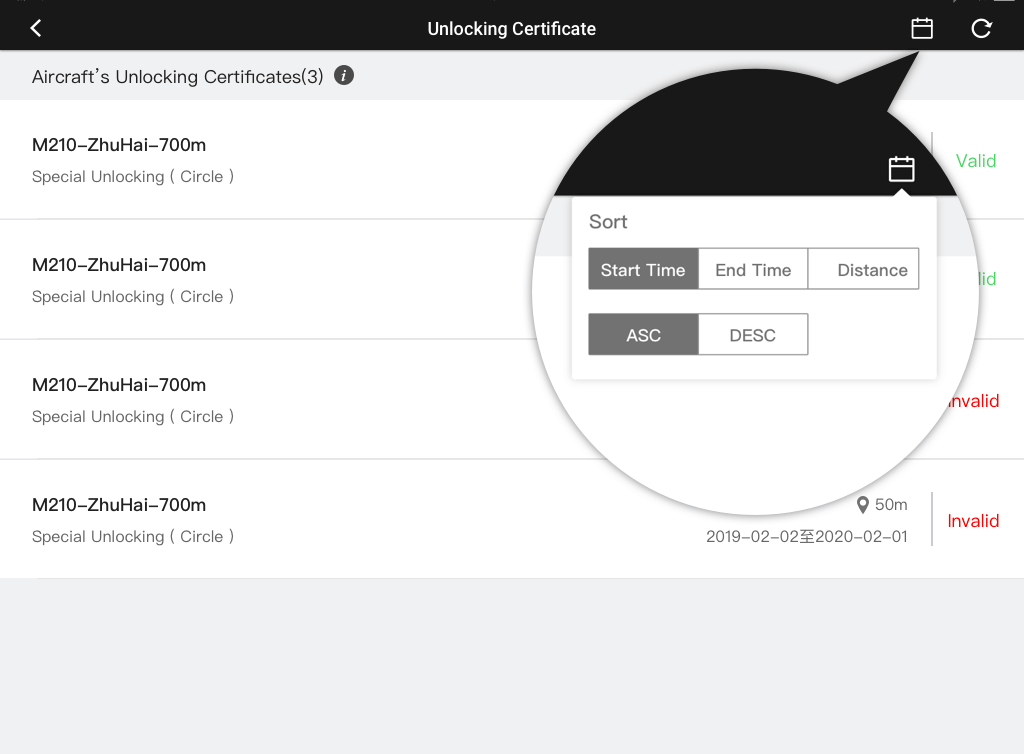 Improved Output/Playback
1. HDMI output settings expanded (Mavic 2 Enterprise Series)
Users can now flexibly set the HDMI output of the accompanying DJI Smart Controller via DJI Pilot, able to directly export images from the camera.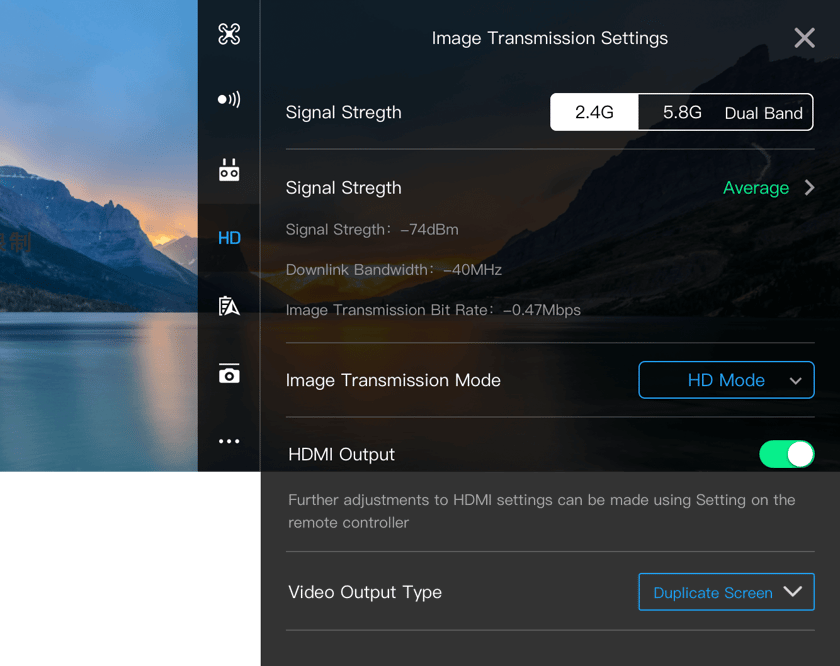 Matrice 200 Series V2
The new firmware for our last generation enterprise platform, the Matrice 200 Series V2, optimizes data acquisition workflows (particularly for surveying) and improves compatibility with 3rd party payloads/accessories. Please note all functions only work when the aircraft is upgrade to firmware XYZ and DJI Pilot to v1.8.0 or later.
| | |
| --- | --- |
| Date | June 11, 2020 |
| Aircraft Firmware | v01.00.0690 |
| Remote Controller Firmware | v01.00.0690 |
| D-RTK 2 Mobile Station for Matrice Series Firmware | v03.00.0013 |
| DJI Pilot App | v1.8.0 |
| DJI Assistant 2 For Matrice | Windows v2.0.11, Mac v2.0.11 |
Optimized Data Acquisition Capabilities
1. New elevation optimization function
When mapping with the M210 RTK V2 and Zenmuse X7, using only one set of orthophotos might not yield 3D models of ideal elevation accuracy. The newly added elevation optimization function means that after shooting orthophotos, the aircraft will automatically fly from the endpoint to the central area and take 10 oblique images, which will be imported together with orthophotos into DJI Terra for reconstruction.
Comparison of turning off and on the elevation optimization function (both samples used M210 RTK V2 and Zenmuse X7 35mm to collect data of the same area, GSD = 2.74cm / pixel):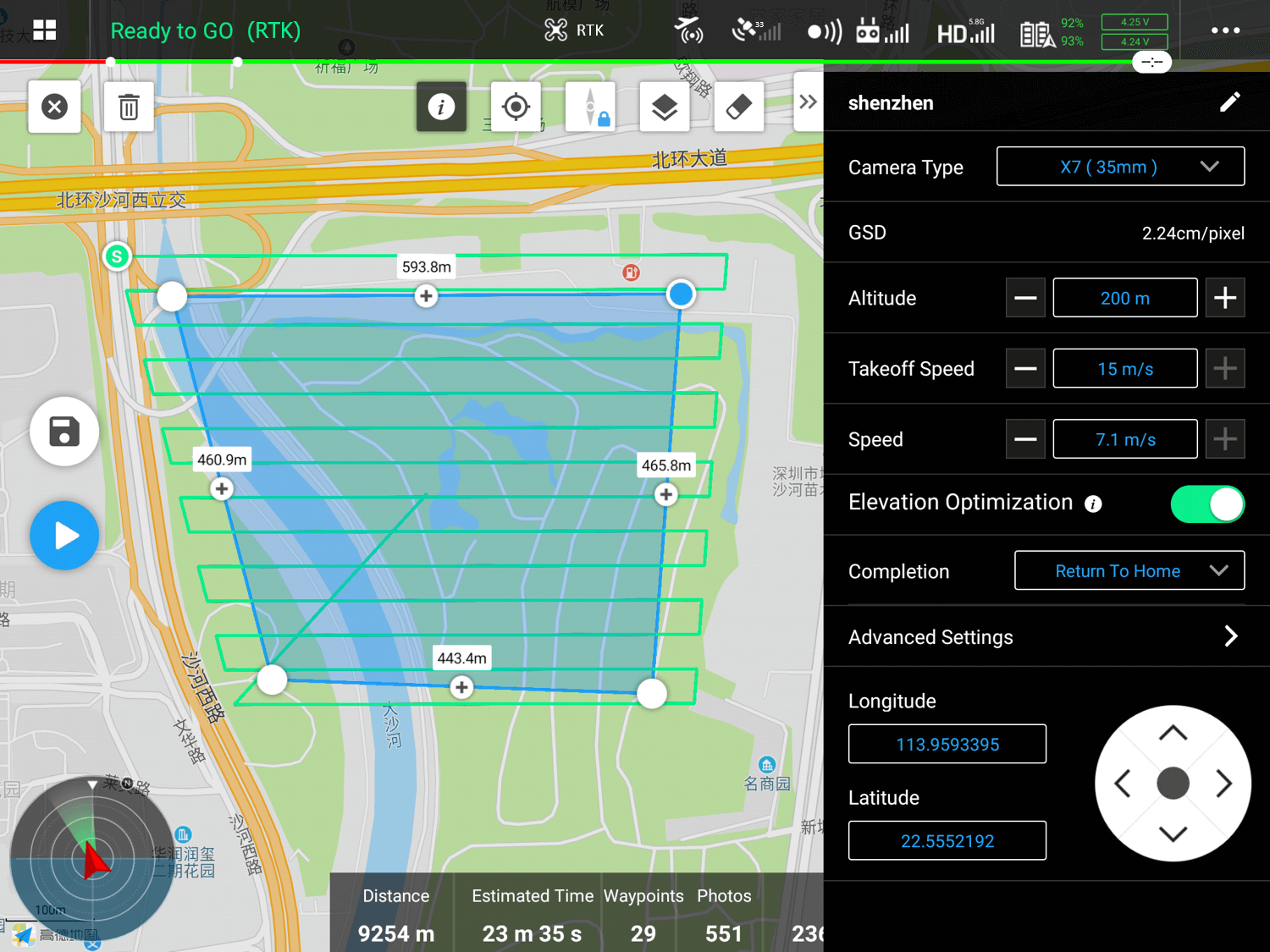 2. Dual antenna capabilities can now be enabled even when not using RTK functionality
Without connecting to D-RTK 2 mobile station or network RTK, the M210 RTK V2 can still use dual antennas to search satellites and output accurate orientation information. This is particularly useful for missions which require the drone to fly in areas with strong electromagnetic interference (such as near a power line).
After the firmware update, without connecting to D-RTK 2 mobile station or network RTK, the aircraft can still output accurate orientation information through the RTK module, as long as the onboard RTK dual antenna can search satellites normally. This provides enhanced anti-magnetic interference capability and flight safety.
3. Added folder names to photo names
Before the update, when using the M210 RTK V2 and Zenmuse X7 to plan the route, photos taken were automatically stored in the folder of the corresponding route, and named in the format of DJI_0001.JPG. However, this means photos in different folders might have the same name, which might cause trouble when managing large datasets or importing into photogrammetry software. After the update, photo names will be prefixed with the route folder names, so as to avoid this issue.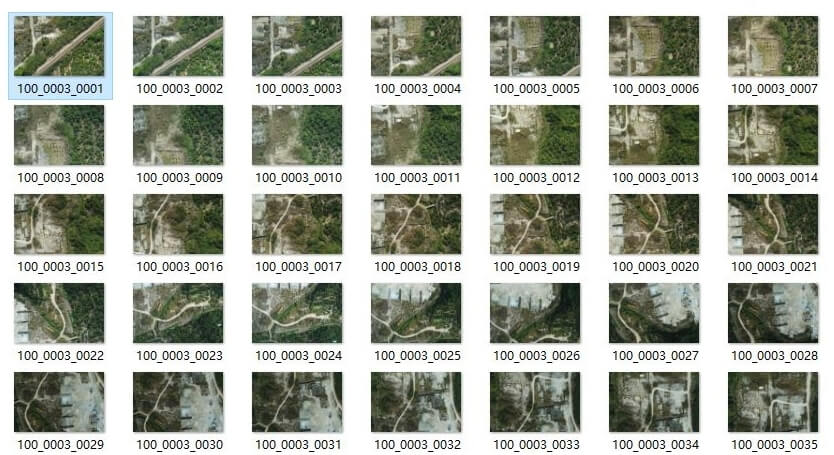 Improved SDK/3rd Party Compatibilities
1. Implemented RC shortcut to command accessories connected to the IO port.
The expansion port at the tail end of the M210 V2 and M210 RTK V2 allows developers to connect and control their own accessories such as payload drop systems, lighting systems and more.
The latest firmware enables shortcuts on the remote controller to control the output of IO port. For example, when a drop release device is connected to the aircraft, you can directly press a remote controller button to release the item.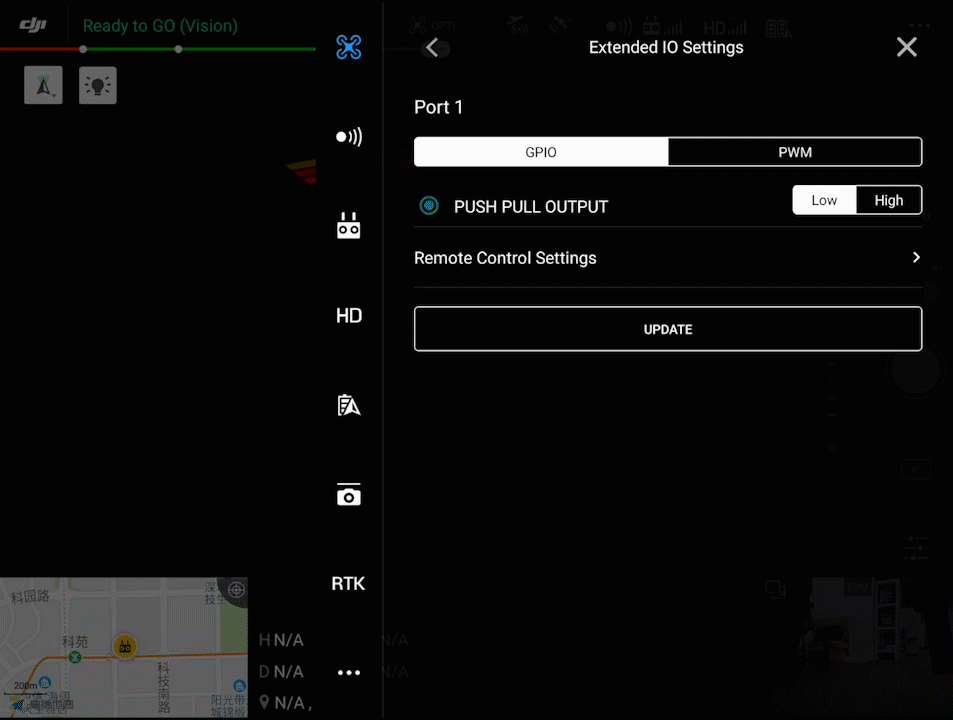 2. Now supports Payload SDK 2.0
The Matrice 200 Series V2 now fully supports Payload SDK 2.0, introducing a slew of software optimizations such as data downloading to the RC and a custom widget, as well as compatibility with two payload integration methods - the DJI SkyPort V2 and DJI X-Port.

Developers can also find improved development documentation and more information about the Payload SDK program here.
Mavic 2 Enterprise Series
Updates to the Mavic 2 Enterprise Zoom and Dual models focus on optimizing the core functionality of the drone and the camera performance.
| | |
| --- | --- |
| Date | June 11, 2020 |
| Aircraft Firmware | v01.01.0700 |
| DJI Pilot App, Android | v1.8.0 |
| DJI Assistant 2 For Mavic 2 Enterprise Series | v2.0.12 |
Improved Core Functionality
1. Optimized image transmission system
Through software optimizations, we have improved the core performance of the image transmission algorithm, increasing the image transmission distance of the MAvic 2 Enterprise Series drones to 10 km (FCC) / 6 km (CE / MIC / SRRC).
Please note that this is measured in an unobstructed, free of interference environment. Maximum flight range specification is a proxy for radio link strength and resilience. Always fly your drone within visual line of sight unless otherwise permitted.
2. Improved M2E loudspeaker audio quality
The M2E loudspeaker modular accessory can now adapt to variable audio sources and project at a more consistent volume to deliver a clearer message.
Optimized Camera Performance
1. Added support for digital zoom when taking photos
When using the Mavic 2 Enterprise, you can now perform digital zoom of the real-time image and view more details without going to Playback then zooming in on previously taken photos. This function significantly improves the efficiency of on-site operations for tasks like supervision, law enforcement, and inspection.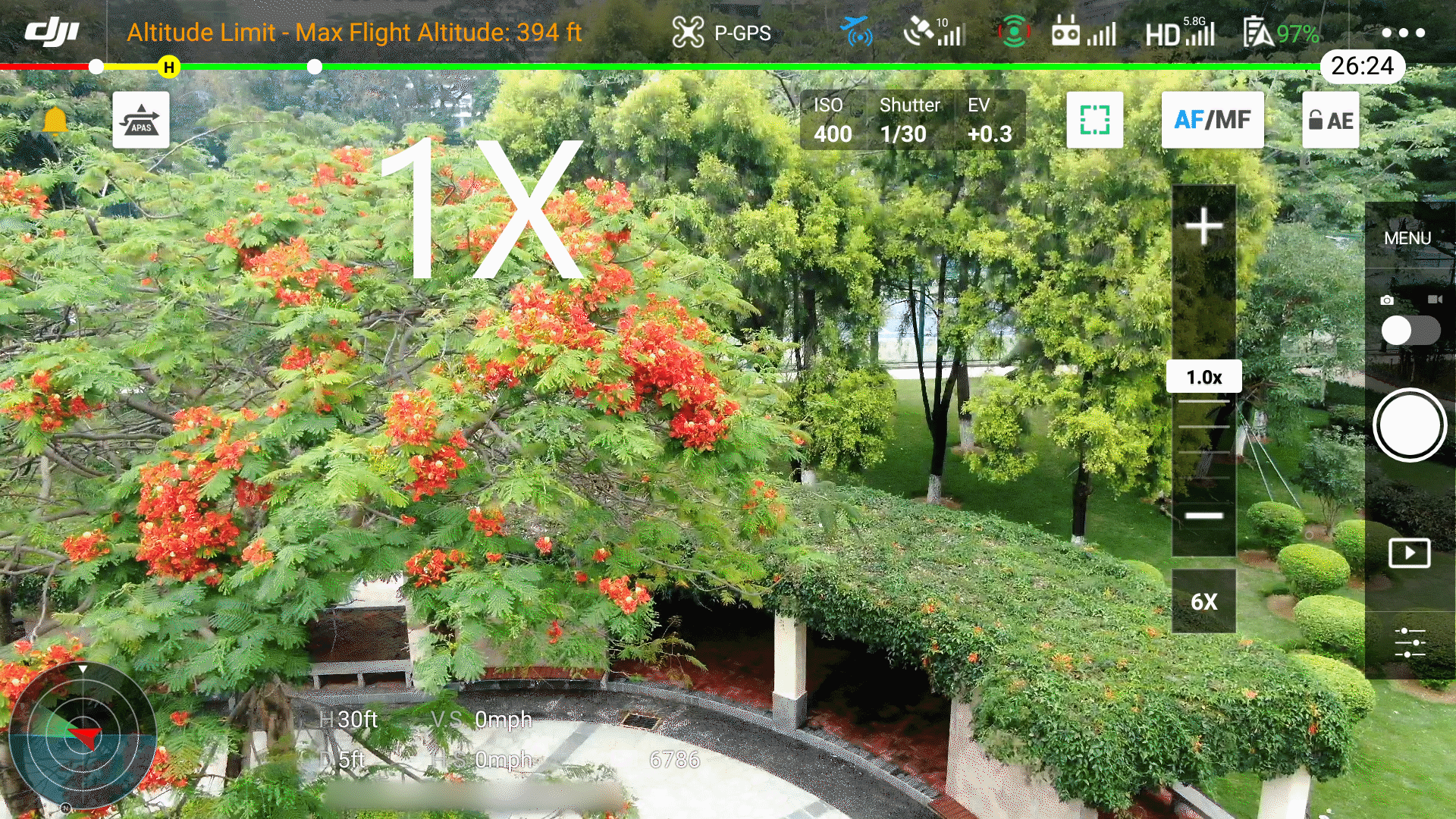 2. Improved camera performance at high ISO
The denoising and sharpening performance at high ISOs has been optimized. This seeks to improve performance for public safety professionals that need to operate in low-light environments.