Ask any commercial drone pilot: what is the gold standard for a rugged, reliable, versatile drone? They'll tell you to get a Matrice. After 3 years atop the commercial drone industry, the Matrice 300 is receiving a hardware refresh that culminates today with the Matrice 350 RTK (M350 RTK).
Read on to discover how DJI's engineers have improved on the best. Here are to top 8 features of the Matrice 350 RTK:
1. Durability and weather resistance
The DJI M350 RTK is a drone that excels in durability and weather resistance, making it a reliable tool for various challenging conditions. Building upon the industry standards set by its predecessor, the M350 RTK is designed to withstand extreme temperatures, with a range from -20°C to 50° C (-4 to 122 F). Furthermore, its upgraded Ingress Protection rating of IP55 ensures complete protection against rain and sand, even when the drone is folded. With the M350 RTK, you can focus on your mission without worrying about the weather, although flying in rain is not recommended unless absolutely necessary.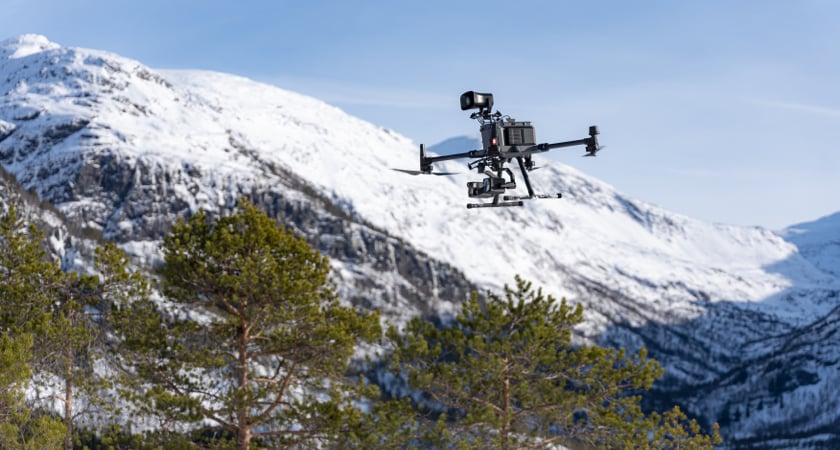 2. A flagship remote control: DJI RC Plus
The M350 RTK comes equipped with the DJI RC Plus, which boasts an IP54 rating for durability. Originally launched with the M30, the DJI RC Plus has received overwhelmingly positive feedback from users. Its larger size offers improved ergonomics and a larger screen real estate, enhancing the overall flight experience. The addition of physical buttons allows for seamless operation of the drone, including camera view switching, without the need to take your fingers off the control sticks. Moreover, the M350 RTK supports Advanced Dual Control, enabling two pilots to work together efficiently.
For M300 owners who are not ready to upgrade to the M350 RTK, the DJI RC Plus is fully compatible and can be purchased separately.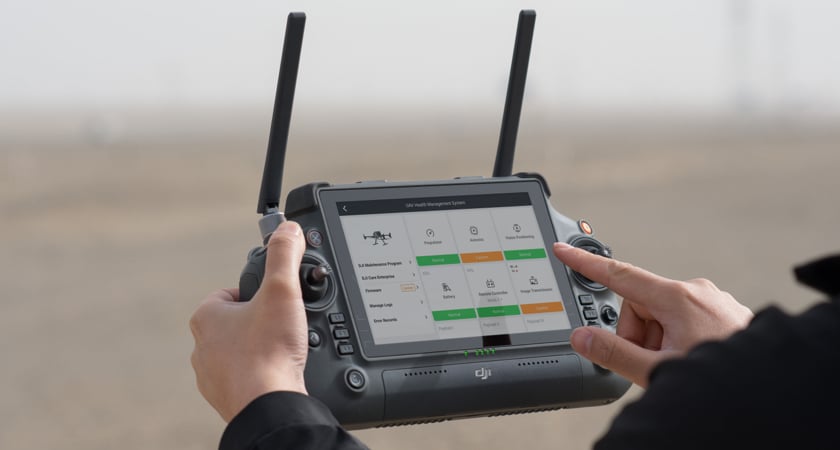 3. Transmission System
The M350 RTK features an upgraded OcuSync 3 Enterprise Transmission system, for seamless connectivity with the DJI RC Plus. Equipped with four built-in antennas, (with one placed on each front arm, one under the FPV camera, and one on the backside) the transmission system ensures stable connections. The propellers have also been upgraded to a non-conductive material, eliminating any interference with the antenna signal. With enhanced antenna options, the transmission system offers triple-channel 1080p video transmission, facilitating smooth video streaming and seamless switching between input feeds. Even in complex environments, the M350 RTK maintains stable connections at distances of up to 20 kilometers.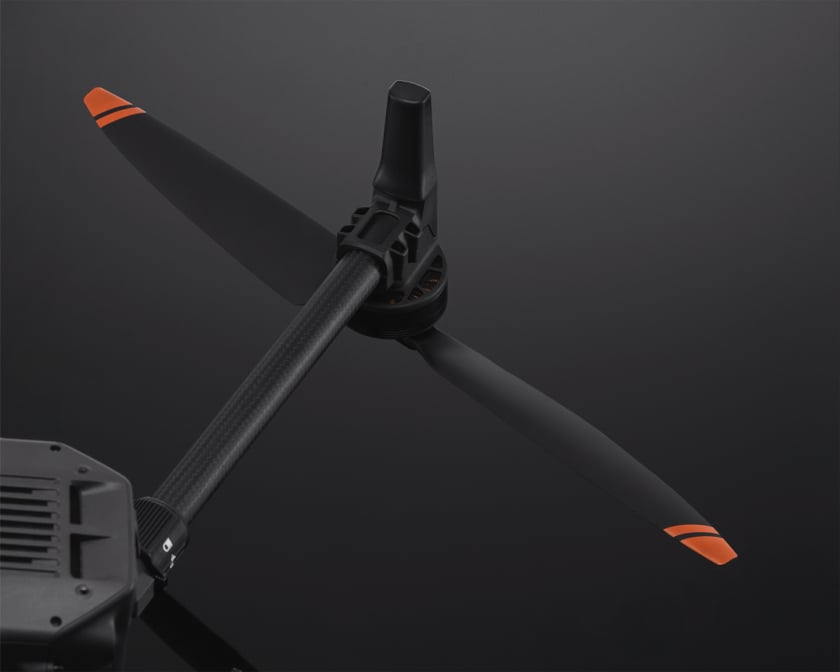 4. Arm locking safety mechanism
Safety and reliability are paramount in the M350 RTK. With the same six-directional sensing and positioning capabilities and built-in redundancies found in the M300 RTK, the M350 RTK introduces improvements for enhanced usability. The arm locking mechanism has been redesigned, incorporating a magnet that detects whether the lock is properly secured. If an arm is not correctly installed, the M350 RTK prevents takeoff and displays a warning message in Pilot 2. This feature ensures the drone's safe operation and reduces the risk of accidents.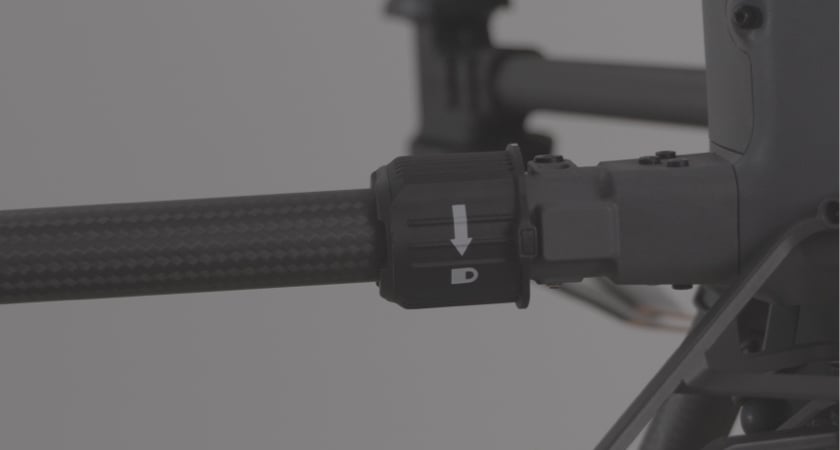 5. Low-light FPV camera
The M350 RTK is equipped with an upgraded FPV camera that excels in low-light conditions, offering improved performance for nighttime operations. The FPV camera actually shares the same component and sensor found in the M30. Whether it's a search and rescue operation or nighttime surveillance, the enhanced low-light capabilities of the FPV camera enable users to clearly visualize the horizon and identify obstacles, ensuring the safety and success of their missions.
6. Full backward compatibility with DJI Enterprise payloads
The M350 RTK is compatible with all M300 payloads, including the H20N for night operations, H20T for inspections and thermal work, L1 for LiDAR, and P1 for aerial surveying. The DJI Payload SDK further expands the capabilities of the M350 RTK, allowing integration with third-party payloads tailored for specific applications.
7. Travel and transport
Transporting a large drone like the M350 RTK can pose challenges, but DJI has addressed this concern by redesigning the drone's protective case. A side-by-side comparison with the M300 RTK's case reveals a significant reduction in size, making it more convenient to carry and store. The addition of 360-degree wheels further enhances portability, allowing users to effortlessly roll the case to their desired location. Inside the case, the foam inserts have also been completely revamped to provide improved organization and protection.
M300 RTK owners will be pleased to know that the case is available for separate purchase, providing them with enhanced transport capabilities as well.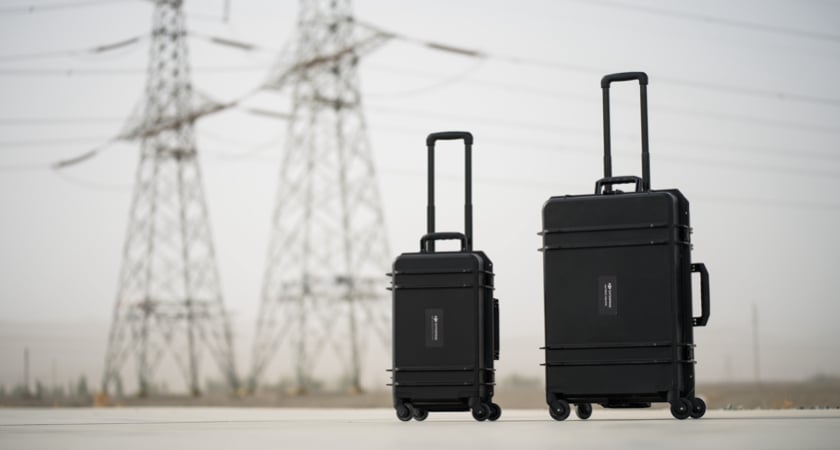 Left: BS65 Intelligent Battery Station; Right: Matrice 350 RTK travel case
8. Battery system
Managing batteries is a crucial aspect of any drone operation, and DJI has made significant optimizations to the M350 RTK's battery system to streamline this process. Each M350 RTK comes bundled with a redesigned battery charging station that not only reduces its overall footprint but also features 360-degree wheels for improved mobility.
The TB65 batteries offer exceptional performance, capable of powering the M350 RTK for up to 55 minutes of flight time when fully charged. These batteries are fully hot-swappable, allowing users to seamlessly swap out depleted batteries with fresh ones, minimizing mission interruptions. With extensive battery optimization efforts, each TB65 battery can handle approximately 400 charge cycles before needing replacement, significantly reducing the operating costs per flight compared to the original TB60 batteries, which offered only 250 charge cycles. The introduction of heat sinks on each battery, aligned with fan vents in the charging case, facilitates faster and more efficient charging by cooling the batteries. Additionally, the charge status indicator has been conveniently placed at the end of the battery, enabling users to check the charge status even when the battery is inside the case.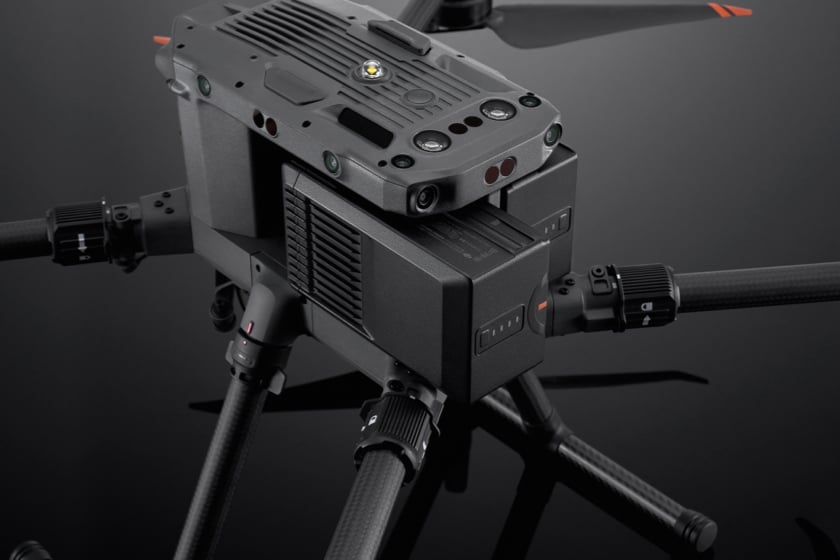 The charging case itself has undergone optimizations and it provides space for four WB37 RC batteries and eight TB65 drone batteries. It offers three different charging modes to cater to specific needs:
Storage Mode charges batteries to 50% capacity, ideal for prolonging battery life when not planning immediate flights.
Ready-to-Fly Mode charges each pair of batteries to 90% capacity, allowing for quick readiness during active flight sessions.
Standard Mode charges batteries to 100% capacity, suitable for urgent situations or critical missions.
The charging case also incorporates a 65W USB-C charging port for conveniently charging other devices such as phones or laptops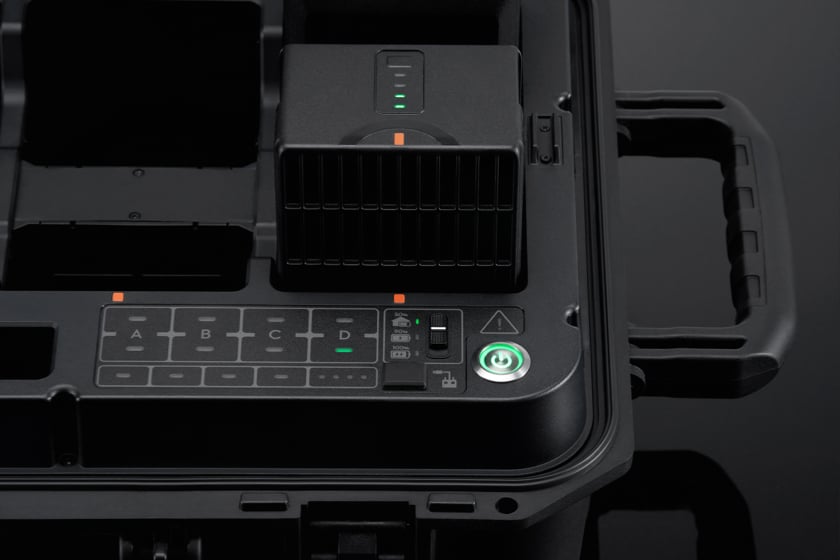 Conclusion
The DJI M350 RTK sets a new benchmark in the world of drones, providing users with exceptional performance, durability, and ease of use. Its enhanced weather resistance and durability make it a reliable tool even in the harshest environments. With the DJI RC Plus, pilots can enjoy an improved flight experience and efficient operation. The upgraded transmission system ensures stable connections and high-quality video transmission, while the redesigned arm-locking mechanism enhances safety and reliability. The low-light FPV camera expands the drone's capabilities, enabling operations in challenging lighting conditions. Moreover, the travel-friendly design and optimized battery system make transportation and battery management hassle-free. The DJI M350 RTK is truly a game-changer, empowering professionals across various industries to take their aerial operations to new heights.