Join the UK's leading experts on Drone Solutions for Inspections to find out how to use the Matrice 300 RTK. Our experts will be demonstrating exactly how the Smart Inspection feature works with the Matrice 300 RTK and Zenmuse H20 Series on our simple step-by-step webinar.
Coptrz are the UK's Leading Commercial Drone Experts specialising in supporting organisations across Public Safety, Surveying and Industrial Inspection to adopt drone technology into their operations. Coptrz provide the full 360 solution to including training, hardware, software and ongoing technical support. They have supported over 1,000 organisations to take to the skies with confidence, and make their operations safer, faster and more cost-effective.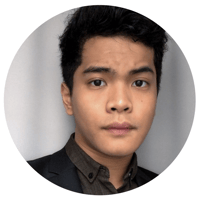 Erick Razon has over 7 years of marketing and brand management experience. He started his career in Ogilvy & Mather where he managed key accounts for Mondelēz International, Kimberly Clark, and Philips. He then completed his Masters in Digital Marketing degree at University of Bologna where he graduated with high distinctions. Now he leads overall marketing for the European business of DJI.
George Burne
UAV Strategist, Coptrz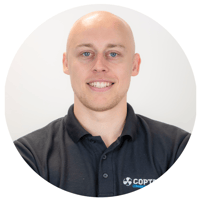 George is the UK's leading expert on drone solutions for inspections. He specialises in helping organisations to increase their business efficiency through the adoption of drone technology. He has extensive experience creating bespoke solutions for clients such as Severn Trent Water, TRAC, SP Energy Networks and TEXO to enhance business performance. Severn Trent Water reported savings of £750,000 in their first year of working with George on their drone solution alongside the set-up of an internal drone team. With his range of clients now reporting project times in days rather than weeks, with data of much higher quality, there's no one better placed to take you through some of the more advanced features of the Matrice 300 RTK.
Ryan Shelswell
Senior Drone Coordinator, Coptrz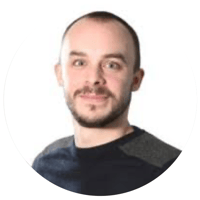 Ryan is the Senior Drone Coordinator at Coptrz, and is one of the UK's leading technical experts for enterprise drone solutions by DJI. He also heads up the Technical Support Team who are the first point of contact for organisations across the UK when it comes to DJI technical support. This knowledge of DJI Drone applications across a number of different sectors makes Ryan the go to in the UK when it comes to getting the best out of the advanced features of the M300
DJI Matrice 300 RTK and Zenmuse H20 Series
Matrice 300 RTK 'How-To Webinar Series
| | |
| --- | --- |
| How to Conduct Automated Inspections of PV Plants with the Matrice 300 RTK | Sept 23 |
| How to Conduct Thermal Imaging Surveys with the DJI Matrice 300 RTK and Zenmuse H20T | Sept 30 |
| How to Conduct Smarter Inspections of Powerlines and Transmission Grids with Drones | Oct 7 |
| How to Complete Repeat Autonomous Cladding Inspections using the DJI Matrice 300 RTK and Various Payloads | Oct 14 |
Learn More: https://enterprise-insights.dji.com/en/matrice-300-rtk-how-to-webinar-wednesdays