Tierra del Fuego, located at the southern end of Patagonia, is a unique and biodiverse region. It is home to a variety of plant and animal species that have adapted to the harsh sub-Antarctic climate.
Karukinka Park, a private conservation area of 300,000 hectares located in Tierra del Fuego, is critical from an environmental standpoint - this region's sub-Antarctic forests and peatlands are essential ecosystems capable of absorbing large amounts of atmospheric carbon, making it an important ally in the fight against global warming. These lands are also home to many endemic and threatened species, including the endangered Magellanic woodpecker, a bird that is only found in this part of the world.
Wildlife Conservation Society Chile
Caretakers of these lands, the Wildlife Conservation Society Chile (WCSC) has been at the forefront of conservation efforts in these lands for more than 17 years, working to protect key species and ecosystems in the country.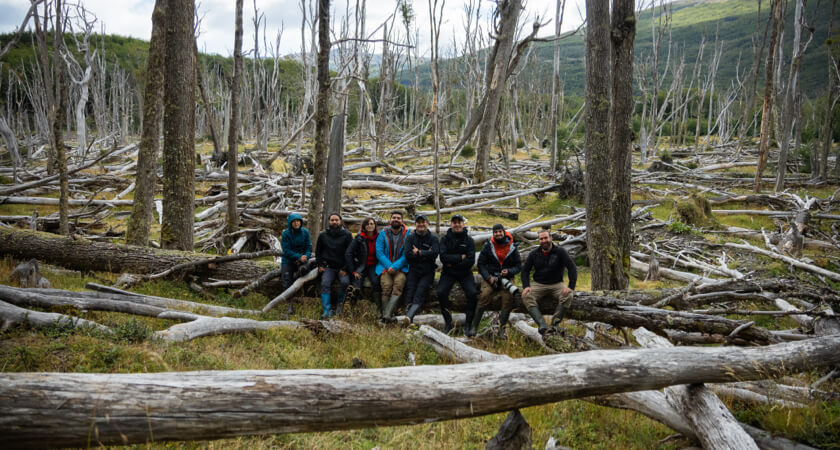 The WCSR team
However, Conservation efforts in Tierra del Fuego are challenging due to the region's extreme weather conditions, which include heavy rain, high winds, and snow.
In order to enhance their environmental monitoring efforts in the southern part of Chile, Tierra del Fuego, WCSC recently purchased a M30T drone. The region's extreme weather was a major factor in their choice to go with a M30T because they needed a drone that could withstand the elements. The M30T's IP55 rating and resilience to freezing temperatures, not to mention its 640x512 thermal sensor made it a logical choice.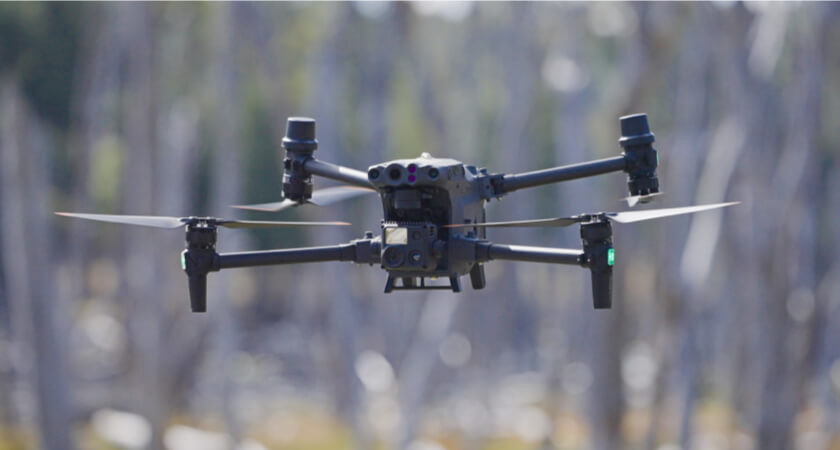 M30T and the elements
The use of drones has been instrumental in scaling and elevating of WCSC's conservation efforts in the region. The M30T has enabled the WCSC team to directly monitor species such as guanacos, foxes, elephant seals, and black-browed albatrosses. The drone has also been used to protect the park and its surrounding areas from threats such as fire and invasive species, as well as document environmental changes and invasive species.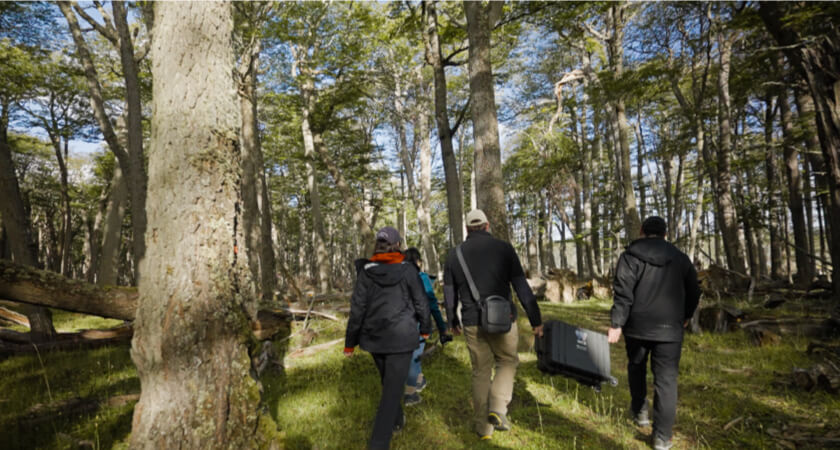 Here are some of the ways that the WCSC team deploys their drone for conservation work:
Species monitoring

: Monitoring of species in sectors of difficult access, such as southern elephant seals, and later photographic analyses of colonies through orthoimages.
Exploration: Searching for populations of leopard seals in fjords where ice prevents access via boat.
Population counts: Research and analysis of data with the populations of guanacos in Magallanes. This is done with the M30T's infrared sensor to try to determine the densities of guanacos in forest areas, something not very explored so far.
Beaver eradication: Conduct aerial surveys of affected areas, monitor the success of control actions, and evaluate ecosystem restoration progress.
Ecosystem analysis: Evaluate the integrity and functionality of ecosystems such as the Magellanic steppe, Nothofagus forest, and peat bogs (among others).
Threat detection: Monitoring of direct threats to the park, such as forest fires, illegal logging, and unauthorized entry into critical areas.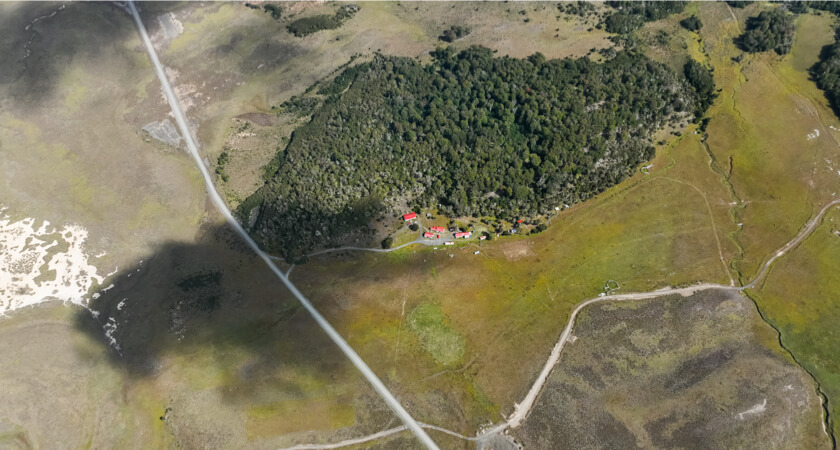 Drones for conservation
Conservationists around the world are turning to drones to help elevate their work.
Drones are capable of capturing high-resolution images and videos, providing valuable insights into species behavior and ecosystem dynamics. They can cover large areas in a short amount of time, making them highly efficient in data collection. Moreover, they enable researchers to access areas that are difficult to reach, such as cliffs or remote islands, which are often home to rare and endangered species.
The Wildlife Conservation Society Chile is making great strides in environmental conservation efforts, especially in the southern part of Chile. The use of drones in conservation efforts has opened up new opportunities for researchers and conservationists, and it's likely that their use will continue to increase in the coming years. The WCSC has set a great example, and we hope that other conservation organizations will follow suit in the use of drones in their conservation efforts.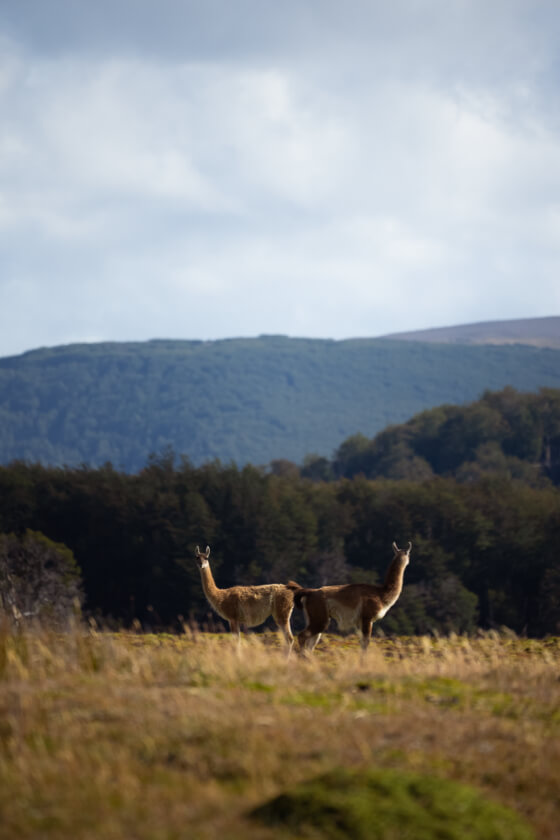 Two guanacos
Two black-billed albatrosses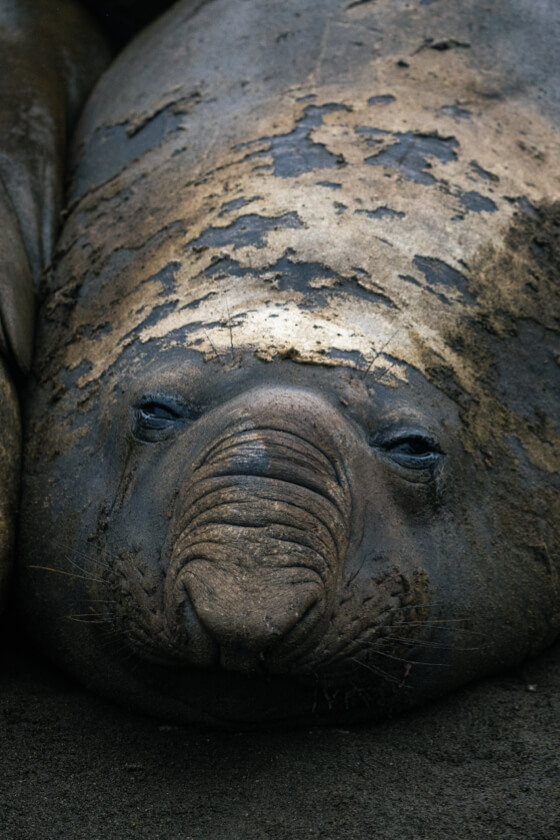 An elephant seal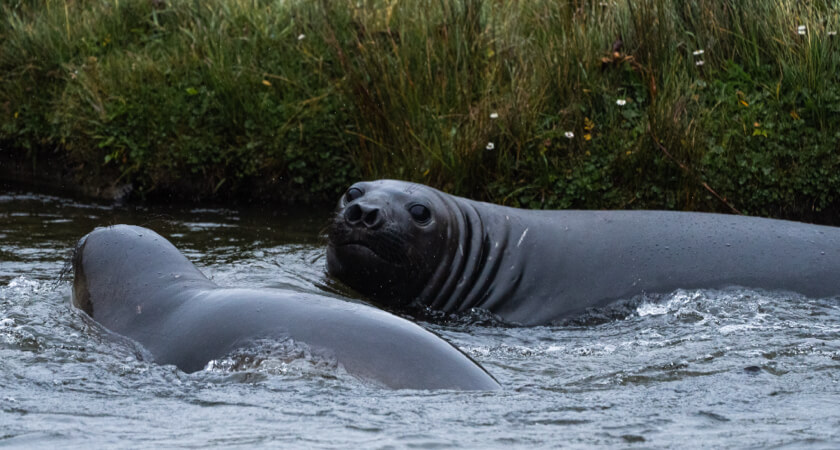 Two leopard seals
All photos for this article were provided by DroneStore Chile, DJI Enterprise Authorized Dealer.