Drone inspection is so much more than simply image-capturing. It completely eliminates the safety risks of sending personnel in harsh environments, which is a priority in any industry."

- Tim Harris, Operations & Compliance Director, RUAS
Imagine if you could run an accurate solar panel or wind turbine inspection in the middle of a remote rural area without having to climb up scaffoldings or getting down a rope -- only 50 times faster, and from the safety of terra firma.
This is what today's visual inspections look like, where a drone can easily fly around and over a company's asset to collect a multitude of data – thermal, zoom, visual imagery.
Gone are the days where teams needed to go through the time-consuming rigmarole of erecting scaffolding across a vast stretch of terrain to inspect utility poles. Once the drone inspection is underway, the automatic process enables operators to collect accurate, reliable, and more importantly, repeatable data for future missions.
For facilities and utility inspections where each minute counts, a quicker drone deployment reduces operational downtime, often enabling inspections to be conducted without the asset going off-grid and preventing companies from losing revenue.
In this article, DJI and Heliguy partnered with RUAS, to offer a comprehensive understanding of the benefits of drone inspections in specific sectors, guidance on how to implement a drone inspection plan, and our customer's advice based on actual drone inspections' experiences.
Last year on an offshore platform in Denmark, RUAS had to capture imagery of the platform hull, deck underside, and platform legs and cables. "Taking off from a support vessel meant that we captured all necessary imagery and data within a day quite comfortably," Harris says. "The alternative would have been sending a rope access team down over the platform and risk exposure not just being so close to the ocean, but as it was unknown what state the legs were in; it was uncertain if it was even feasible to send down a team."
Not only does deploying a drone for inspecting assets save precious time and exorbitant costs; it also saves lives, putting any company's health and safety concerns to rest.
For quick navigation across our guide, use the following content summary:
1. Top use cases of drone for inspections
Drone inspections fall within a vast number of applications, spanning from oil and gas to architecture, agriculture, engineering, even public policy, among other sectors. Here are some of the most relevant sectors that have seen a dramatic transformation in their inspection work, resulting in savings in the millions.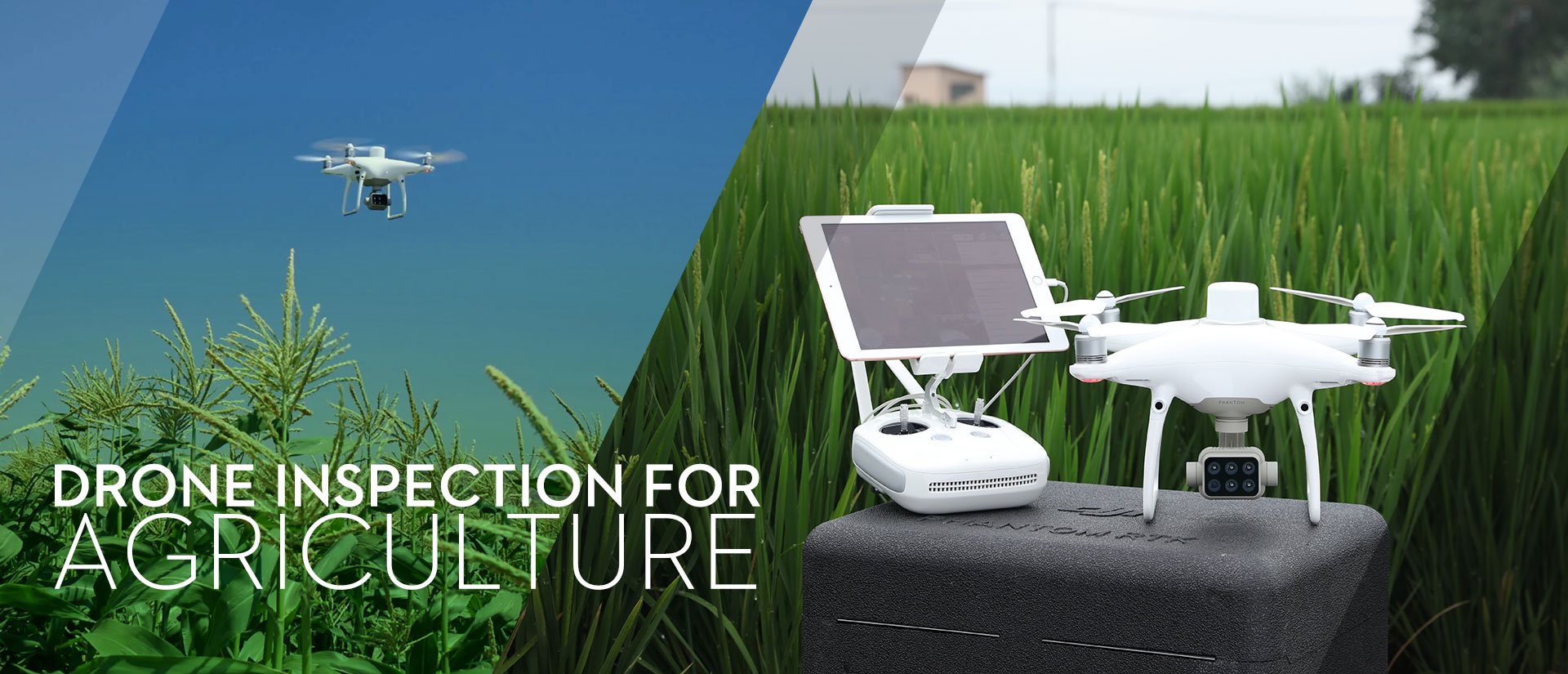 Drone inspection for agriculture:

The

integration of multispectral drones

provides farmers high-quality data to help them identify healthy and distressed crops, and allows for precise intervention. Drones can also survey a crop periodically helping agronomists identify better crop management opportunities. Customized drone inspections can be performed with drones of the calibre of P4 Multispectral to

facilitate precision agriculture activities

such as contour mapping, livestock management, crop assessment, and insurance and yield estimate.
Drone inspection for architecture, engineering, and construction:

Drone inspections in all these sectors have similar requirements in terms of accuracy and time efficiency.
Whether the asset to inspect is a parcel of land or buildings, detecting possible hazards at a glance across large construction sites from a bird's-eye view helps companies avoid costly mistakes while also protecting civilians in the surrounding areas. In some other instances, drone inspections can help with building information modeling (BIM) through 3D maps, stockpiles of material as well as monitor progress.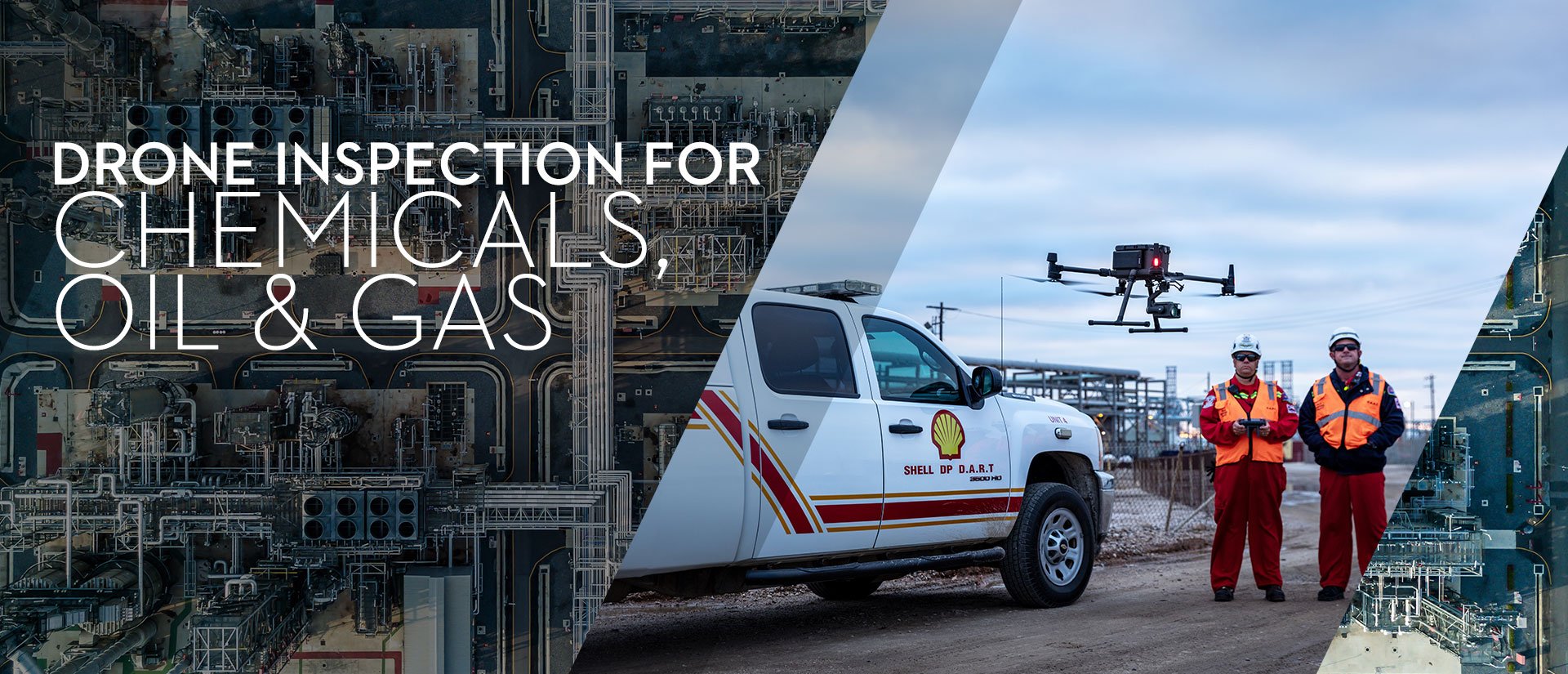 Drone inspection for chemicals, oil, and gas:

When it comes to safety, the oil and gas industry is possibly

the sector that benefits more from drone inspections

. In a

recent case study, a refinery and chemical plant spanning 2,300 acres

– represents a highly hostile environment for humans, containing crude oil distilling units, catalytic crackers, and other operations for the production of hydrocarbons. With medical teams on-site to assist workers, drones have taken on the daunting task of inspecting such units, alleviating health concerns, and cutting unreasonable costs.
In particular,

drone inspections of chemical sites

are useful to prevent and/or expedite interventions in case of dangerous leaks that pose a serious risk for people and the environment. Sites to be inspected may include refinery plants, chimneys, pipelines, storage tanks, offshore rigs, access roads, and exploration sites for surveying.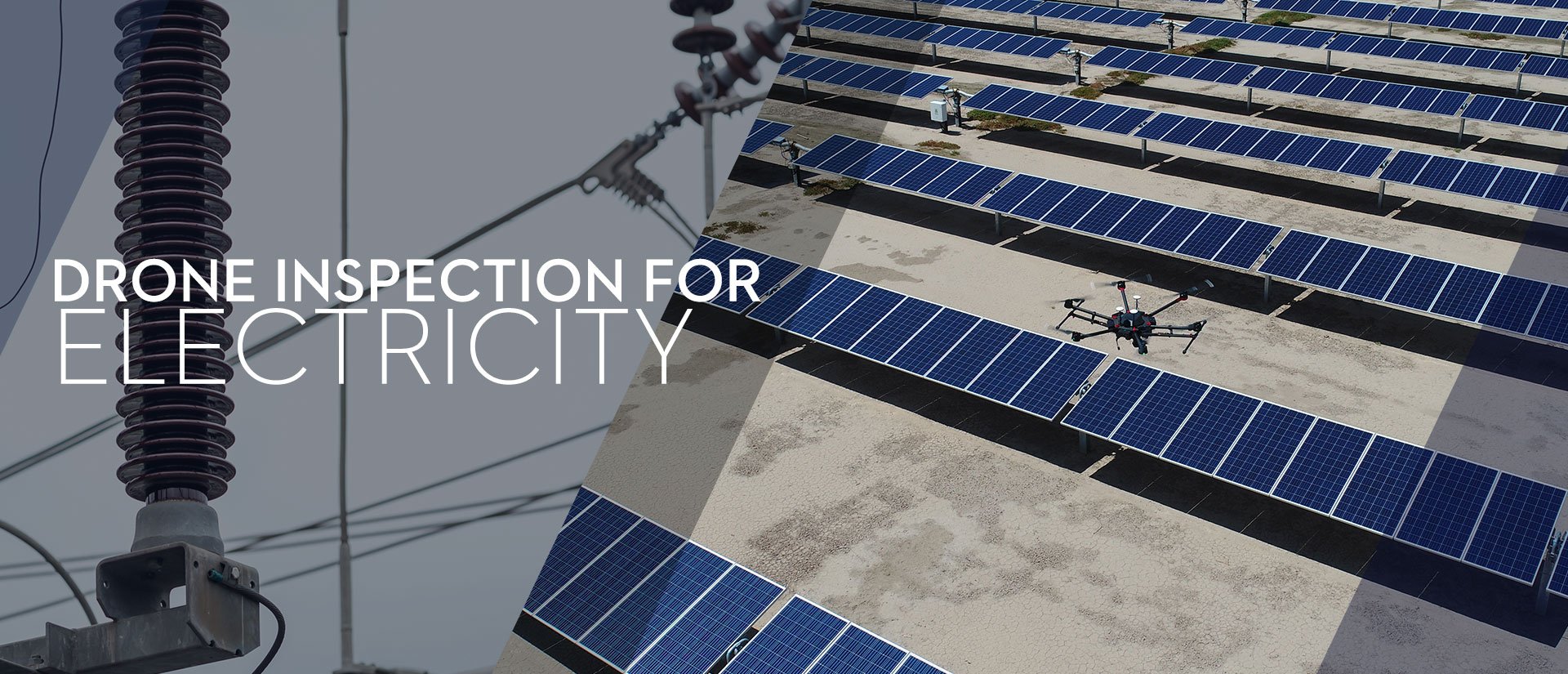 Drone inspection for electricity:

Perhaps the most exciting sector of our times, solar energy is also one of the most complex resources to manage, given the high level of maintenance solar panel technology requires to satisfy global demand. Drone inspection of solar panels combined with thermal cameras have drastically increased speed and field coverage, whereas traditional manual inspections would unlikely provide an accurate appreciation of the entire area.
On the other hand, powerline drone inspection

has become one of the fastest-growing applications under increased pressure to abide

legal requirements and safety standards

. Constant exposure to the elements can contribute to corrosion, calling for frequent drone inspections to facilitate early detection and damage assessment.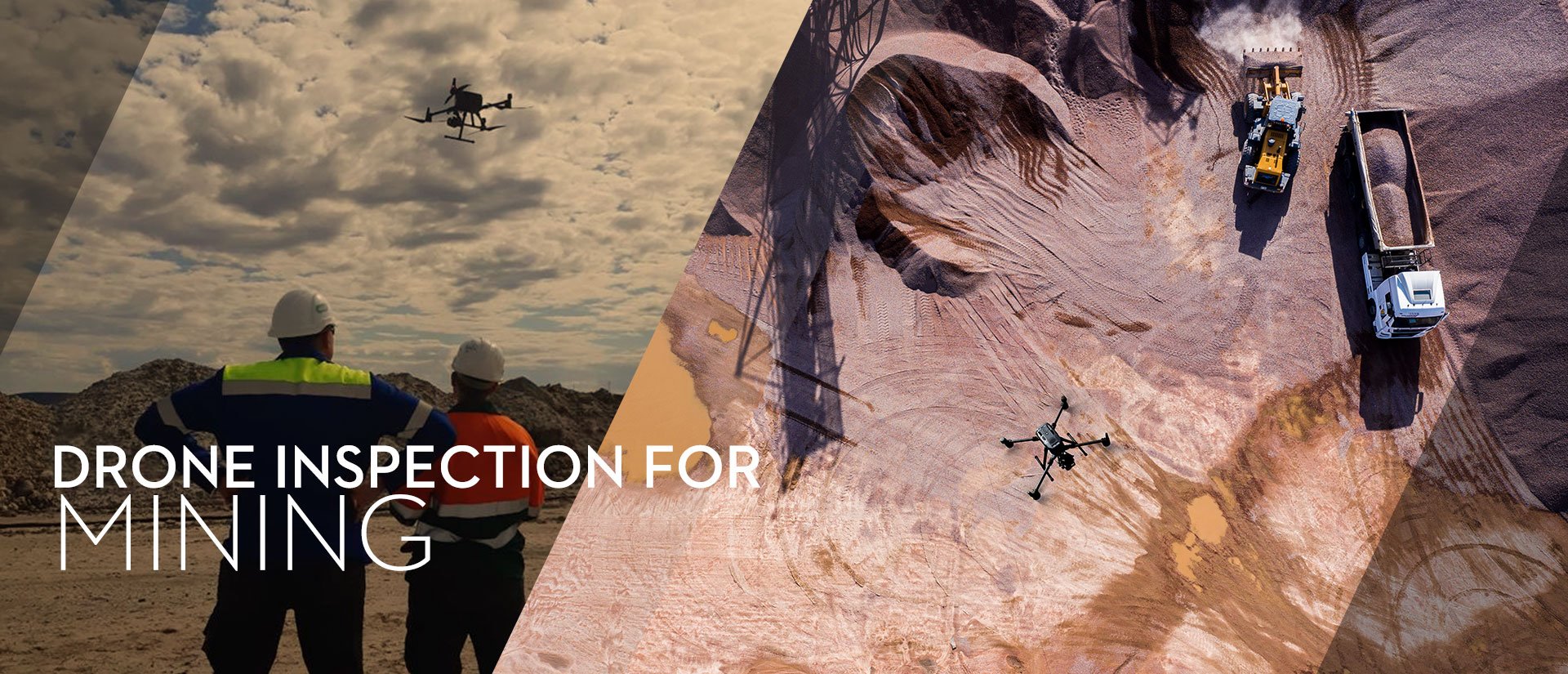 Drone inspection for mining:

Maintenance is essential to keep mining sites running and free of potential hazards to miners' health. Drone inspections are

reshaping the mining industry

with the ability to obtain critical data without requiring machinery shut-down. The benefits of drone inspections are countless, ranging from the possibility to generate high-quality volumetric information with millions of measurement points; streamlined operations over large areas without human's presence; automated flight planning resulting in fewer human and operational errors.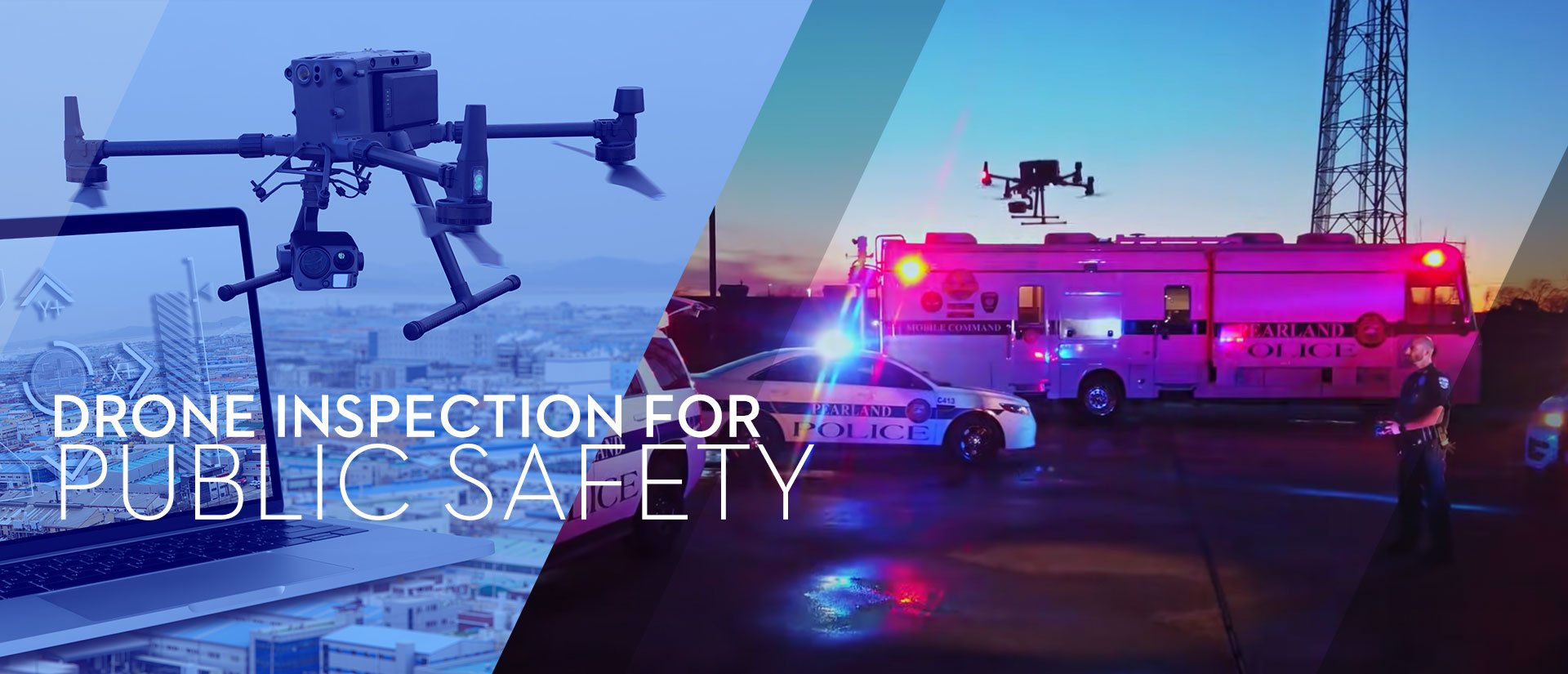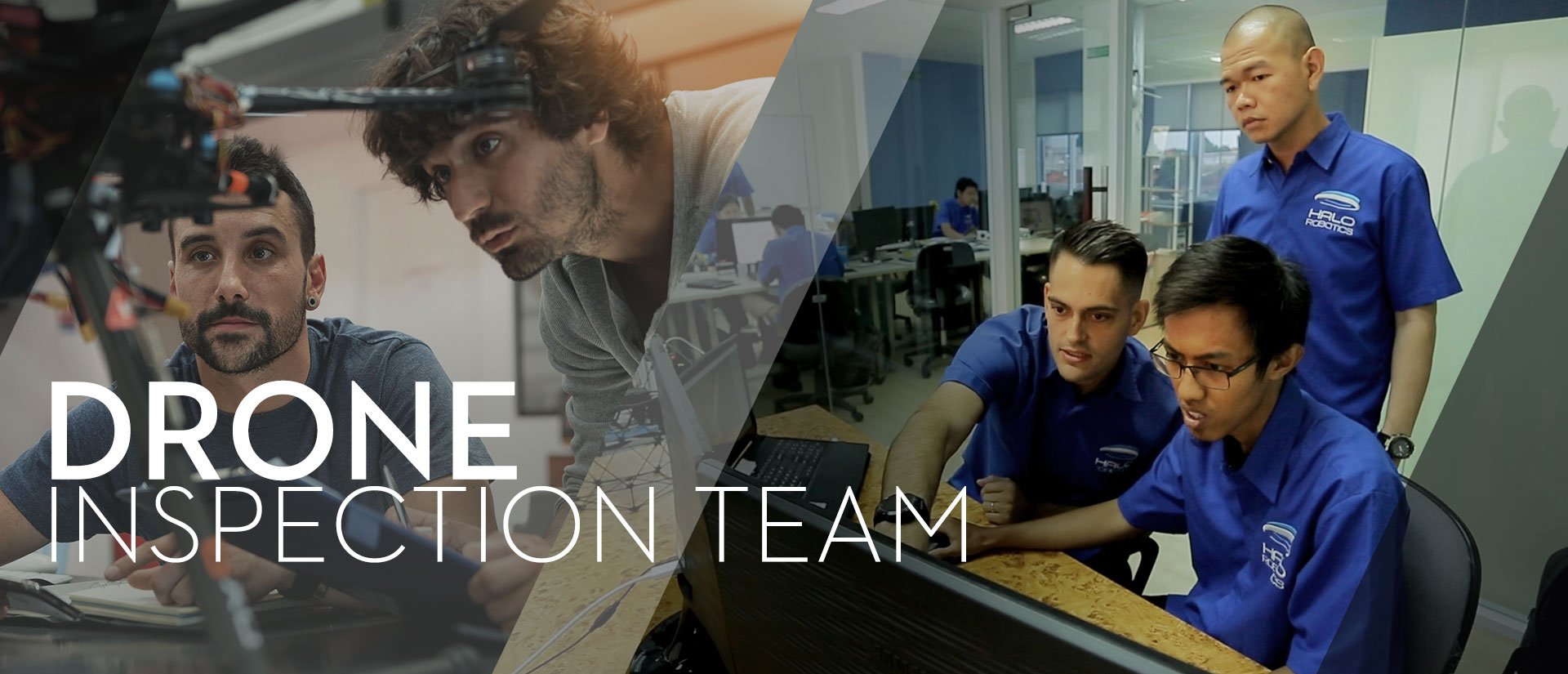 2. Pros and cons of In-house and outsourced drone inspection
When planning a drone inspection for your company, one of the first aspects to consider is the advantage that comes with having an in-house drone inspection team or the practicality of outsourcing one.
We asked one of our most loyal UK-based customers and commercial drone operations providers, RUAS, to weigh the pros and cons of this decision, based on their experience.
The short answer to this conundrum is that while an in-house drone inspection team sounds like an attractive proposition, the legislation that governs drones is constantly evolving making it difficult for employees to keep up with or even focus on the job.
Companies need confidence in knowing all operations will run smoothly.
"An outsourced drone-inspection team's primary focus is on drone operations and the legislation as well as keeping the equipment well maintained and up to date with the latest firmware," says Harris. "They will also have experience in working in a number of environments all of which pose their own challenges: for example, flying in the middle of London may require you to obtain authorization from the Air Traffic Control, Police and the Parliamentary Diplomatic Protection Group," he adds.
In the instance of oil and gas, Harris says, almost all personnel are assigned to a specific platform or installation. Given the efficiency achieved with the technology, an individual asset doesn't require constant drone inspections, leaving no incentives for employees to pursue training.

However, opting for an in-house drone inspection department does offer some important advantages other than obvious additional costs. A centralized team can handle questions or unforeseen issues more rapidly while also liaising with other departments, making communication and workflow more efficient than having to rely on third-party providers.
"Getting your Operational Authorisation from the Civil Aviation Authority requires the company to create an Operations Manual detailing how they expect to conduct flight operations," Harris explains. "Once that has been achieved, pilots are expected to maintain their currency on the aircraft they operate by flying regularly to ensure their motor skills are sharp. Finally, technology is always barreling forward so regular investment in a drone fleet is paramount."
3. Data captured through drone inspection
The amount of data and insights drone inspections can offer is invaluable if paired with the intrinsic speed and efficiency of this technology. Here below is a quick recap of all the data points companies can obtain through drone inspections, sorted by industry:
Agriculture:
Crop and plant health
Crop yields
Count and size of crops and plants
Weather damage (flooding, storms)
Soil and nutrients quality
Crop cycle
GPS maps for farm planning and precision agriculture
Architecture, engineering, and construction:
2D and 3D models (compatible with GIS software) and orthomosaic maps of construction sites and buildings
Thermal imaging to identify potential or existing damages
Chemicals, oil, and gas:
Visual and thermal imaging of potential leaks and invasive vegetation, including through gas detector payloads
2D and 3D models of facilities and vertical structures
Electricity:
Complete routine inspections of distribution and transmission assets
Real-time 2D and 3D models
Visual and thermal data of substations for potential damage
Boiler inspections
Real-time temperature reading
Mining:
Visual and thermal live mapping to detect damage and monitor inventory
Elevation maps, volumetric measurements, and 3D modeling
Visual imaging to monitor compliance of haul roads
Public safety:
3D models of sites at risk Visual and thermal imaging for damage assessment and rapid intervention planning
Mapping for documentation purposes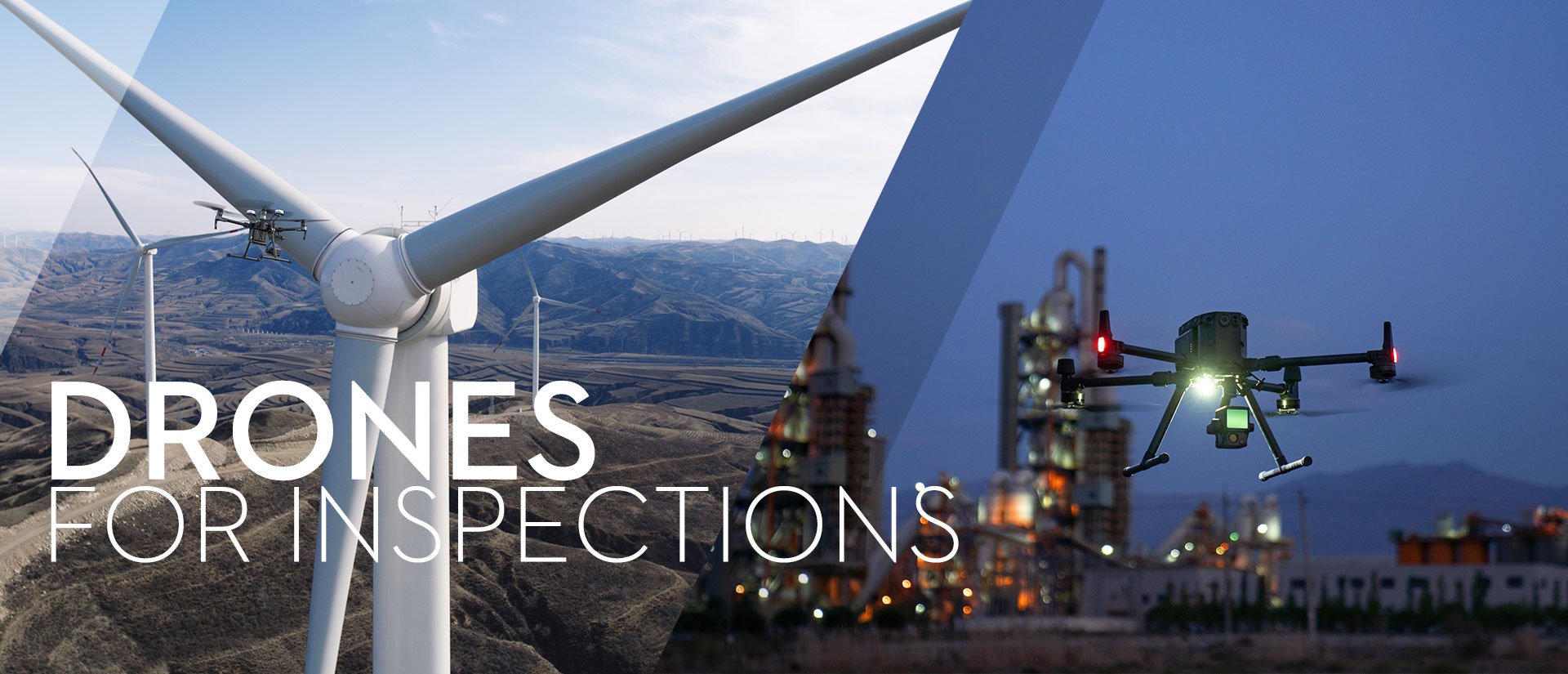 4. DJI Enterprise's Best Software and Drones for Inspection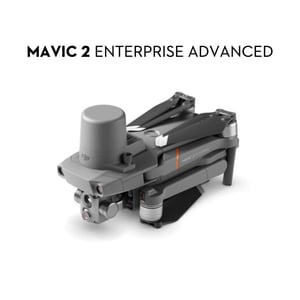 Designed to improve

workflows for customers using drones for critical and complex operations
High-resolution thermal and visual cameras, up to 32× digital zoom and capable of centimeter-level positioning accuracy with the RTK module.
Lastly, another exciting addition to the drone inspection market is the Mavic 2 Enterprise Advanced. This drone, Heliguy adds, benefits from its small size, "making it a light, foldable, and portable aircraft to have." Its dual visual and thermal sensors make it suitable for a range of inspection missions, while its RTK module increases accuracy for automated inspections.
A platform that sets a new standard for industrial drones by combining intelligence with high-performance and unrivaled reliability.
It integrates modern aviation features, advanced AI capabilities, 6 Directional Sensing and Positioning System, a UAV health management system, and 55 minutes flight time
More recently, RUAS has also acquired a Matrice 300 RTK, designed specifically to endure the challenges linked to the sectors considered in this article such as a harsh environment and electromagnetic interferences, thanks to an IP45 weather rating.
"The Matrice 300 RTK subverts these issues for a number of reasons," Harris says. "Pairing it with the RTK base station has helped considerably in dealing with electromagnetic interference. In that environment, you want to be able to focus on the task at hand and feel certain that your aircraft is not going to do anything rogue."
Heliguy also recommends the Matrice 300 RTK as a useful tool for utility inspection – checking assets such as telegraph poles or wind turbines. When integrated with the H20T camera, operators can benefit from a 20MP zoom camera and a 640 x 512 px radiometric thermal camera.
The zoom (23x hybrid optical zoom, 200x max zoom), combined with the high resolution, is ideal to find smaller defects and identify pieces such as small nuts and bolts. Meanwhile, the camera's thermal sensor is a vital tool for utility inspection, helping operators spot missing or damaged installation, water under roof membranes, or external electrical issues, for instance.
The camera's AI Spot-Check feature enables consistent framing of the same structure on each flight. This allows for automated missions and operators can compare standardized data to identify changes or new defects. This is especially useful for inspections where there is a requirement to check the same structure or asset repeatedly.
The addition of the CSM Radar for the Matrice 300 RTK enhances flight safety during utility inspection, preventing the drone from flying too close to small / thin obstacles, such as powerlines.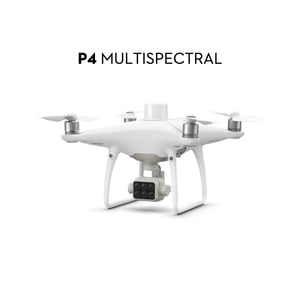 A platform with an integrated multispectral imaging system built mainly for agriculture missions and environmental monitoring.

An integrated spectral sunlight sensor on top of the drone to capture solar irradiance and calibrate data collection through different times of day.

Possible switch between a preliminary Normalized Difference Vegetation Index (NDVI) analysis and the live RGB feed
The recently launched P4 Multispectral has been designed primarily for smart agriculture. Unlike traditional camera drones, the 5-camera multispectral system offers deeper insights on the crops' health and a streamlined assessment work in the field.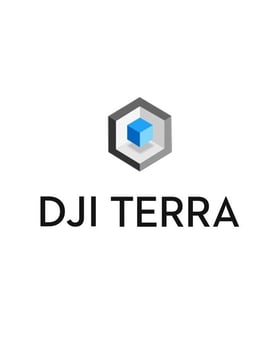 Flight paths using custom waypoints and parameters
3D visualization to design and simulate tasks on 3D models
Real-time 2D, orthomosaic and 3D mapping, 2D and 3D reconstruction
DJI Terra is an easy-to-use, all-in-one mapping software compatible with Phantom 4 RTK and Phantom 4 PRO, that helps industry professionals such as surveyors plan, visualize, process, and analyze aerial data. With the latest September 2020 update, DJI Terra's data processing is now 400% more efficient than before for it can now process 400 images from a Phantom 4 RTK using only 1GB RAM.
5. Additional resources to learn more on drone inspections
There are numerous factors that need to be considered by companies before investing in inspection drones, the most important being the nature and requirement of a drone inspection program.
Will it be a low-level program, requiring a visual snapshot of an asset in a fairly sterile area, or will it involve a more complex, high-caliber, and industry-specific operation, such as conducting flare tip inspections? An offshoot of this is what data will be needed – visual imagery, thermal, or even LiDAR.
Not only will these two considerations shape the drone hardware and camera requirements and choices, but it will also likely impact the type of training the pilots or organization needs to conduct the mission legally, safely, and effectively.
The area of operation may also influence the training and permissions required. For instance, is the inspection taking place in a congested area, where an Operating Safety Case (OSC) will be required?
Heliguy runs an OSC consultancy relying on a former UK CAA OSC expert to help commercial operators obtain an OSC for more complex and bespoke tasks. They also launched a Drone Assistive Programme, working in collaboration with multiple large companies with the goal to empower drone operators by providing the skills and confidence to inspect expensive and complex assets.
When venturing into new territory such as drone inspections, learning from our best use cases, and understanding our customers' challenges and chosen solutions, can be an important step to make the right decision for your business.
You can refer to our official playbook on Building an Asset Management and Inspection Drone Program for a step-by-step approach or browse through our additional resources to inspire your next steps:
Get more DJI's insights on drones for inspection and other industrial applications by subscribing to our newsletter.