Like many other industry events and expos this year, AirWorks 2020 – DJI's annual gathering of commercial drone professionals, technology experts, and policymakers – has gone digital. And though the participants are divided by geography, it has become quite evident that the spirit of innovation unites us now more than ever.
The knowledge, resilience, and creativity we have witnessed over the last two days bear testimony to the fact that, virtual or in-person, AirWorks remains a valuable platform for the commercial drone industry to gather and exchange ideas, build meaningful relationships, and constructively propel the UAV ecosystem forward.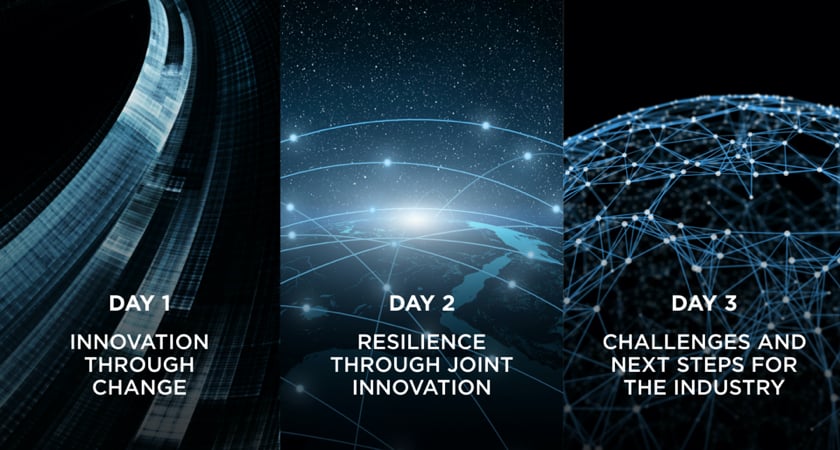 There is still more to come today and tomorrow. But if you forgot to mark attendance earlier, or if you are looking for a refresher on the must-knows from the keynotes, we've got your back. Here's a quick recap:
Day 1: Innovation Through Change
The inaugural Keynote saw DJI setting the theme for the times ahead with a clear message that the company is moving from being a product pioneer to becoming a comprehensive platform provider. Along with innovation, the cornerstones that will guide DJI's vision for the commercial drone industry through 2021 are transparency and inclusiveness.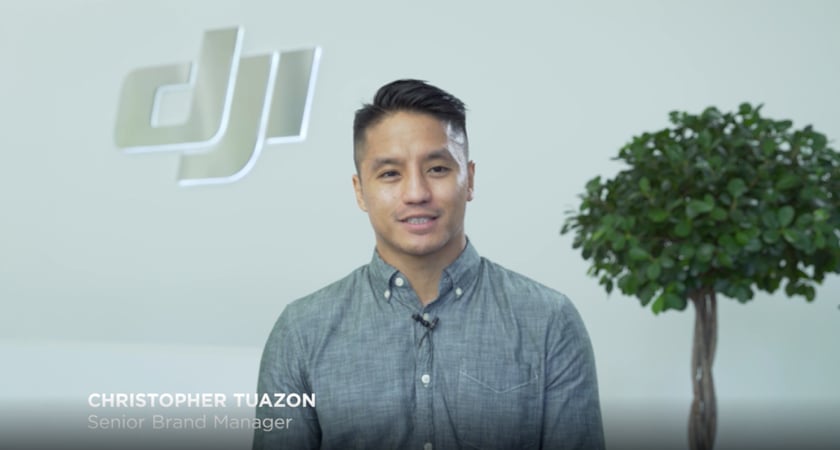 Christopher Tuazon, DJI's Senior Brand Manager, elaborated the key areas where DJI plans to invest in the coming years to provide the world with a standardized, integrated data collection platform:
An integrated ecosystem of products
Optimizing DJI drones for geospatial data collection, and
A move toward intent-driven flights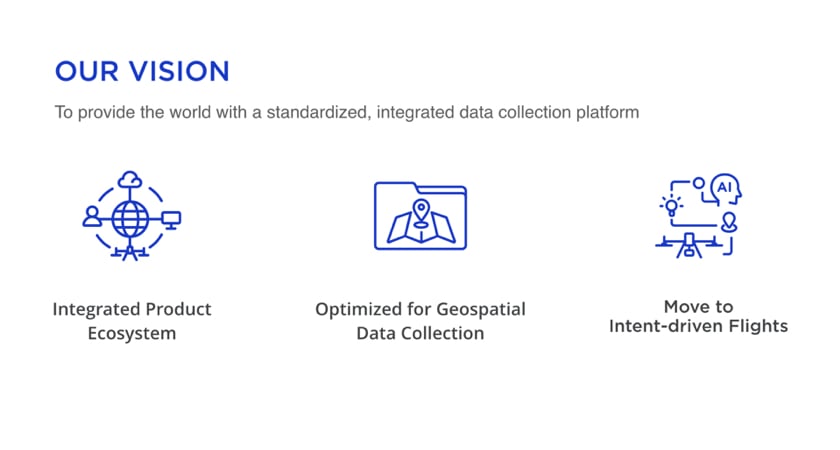 DJI, Tuazon asserted, must advance a comprehensive mission management platform centered around flight operations and data collection if the company were to truly empower users across industries with capable tools that help them streamline workflows and avoid workplace hazards.
"It isn't useful to enterprises if we just offer one part of the stack – the drones. We are looking to create a complete ecosystem of products that go from flight control to flight and fleet management, all the way to data output," he said. Product interoperability will be key in this scheme of things and third-party developers can also expect added opportunities to work with DJI in the future.
As the spotlight turned to Arjun Menon, Engineering Manager, DJI Research, he was quick to identify how geospatial information collection underpins most commercial drone applications today. To that end, DJI is making RTK (Real-Time Kinematic) a standard requirement for all future enterprise aircraft, ensuring high accuracy of its drone data. There's a concentrated push toward affordable and scalable LiDAR solutions as well, primarily through the company's internally incubated startup, Livox Tech.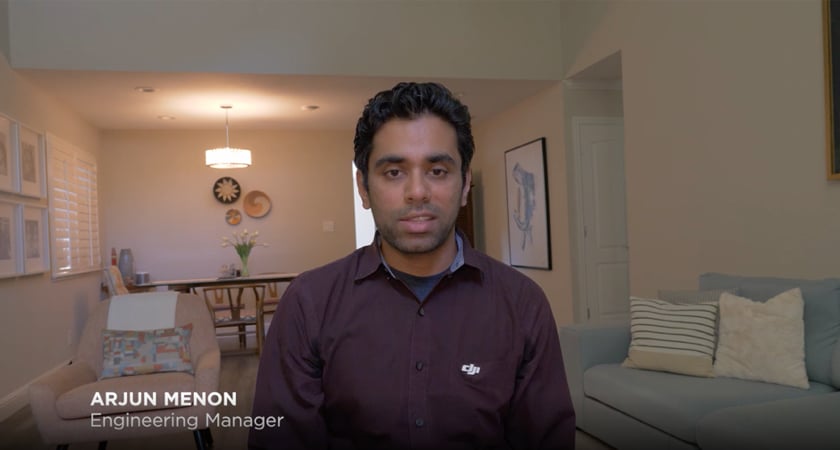 Introducing Livox Avia: Sub-500-gram LiDAR sensor
The first major product announcement at AirWorks 2020 came from Livox Tech's Christopher Chen. The all-new Livox Avia LiDAR payload, which succeeds the Mid-40 sensor, increases the Field-of-View (FoV) from 40-degree to 70-degree, doubles the detection range, and almost triples the point cloud intensity. Enabling an incredibly low false alarm rate and 3 returns, the lightweight Avia is positioned to fit onto DJI's Matrice 300, 200, or even 100 – with grams to spare!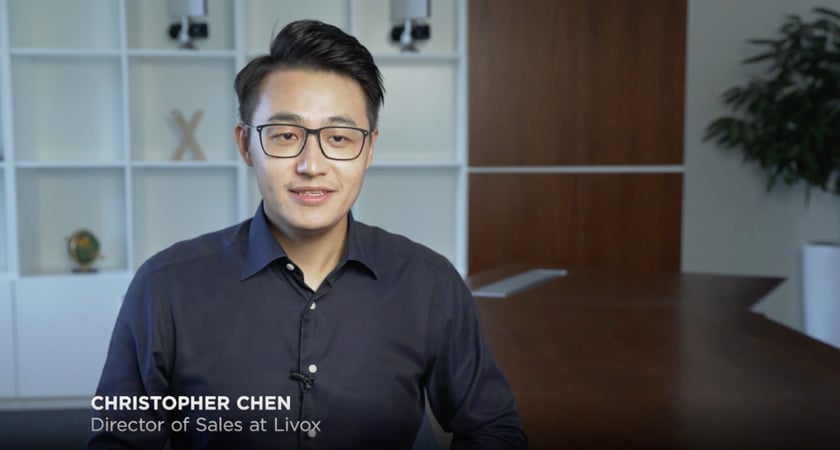 FLIR introduces Vue TZ20
One of DJI's most important and long-lasting partners, FLIR Systems, also announced its newest innovative thermal payload for DJI airframes – the FLIR Vue TZ20 – during the Day 1 Keynote.
Developed on DJI's Payload SDK, the Vue TZ20 is the first dual-thermal plug-and-play payload compatible with small UAS platforms, such as the DJI M200-series and M300 airframes. With both a wide 95-degree and narrow 18-degree FoV FLIR Boson, the payload has been designed with first-responders in mind. This means the Vue TZ20 will allow for both faster search-and-rescue missions in remote areas as well as greater standoff distance from hot roofs, wildfires, and hazardous gases.
DJI Developer Ecosystem Updates
As of this month, the DJI developer community is larger than it has ever been with over 20,000 active developers and more than 1,000 published apps. The hardware developer community also continues to grow on top of DJI's Payload SDK, with more than 30 different third-party payloads released and in production.
Since developers are expected to play a key role in DJI moving to intelligent, intent-driven flights, the company will be active in improving its SDK's capabilities, providing developers with more access to DJI's resources, and exploring new cooperation methods around industry-specific solutions.
Day 2: Resilience Through Joint Innovation
Following an exciting Day 1 that outlined DJI's roadmap for the future of commercial drones, Day 2 Keynote at AirWorks 2020 played up the present.
Brendan Schulman, Vice President of Policy and Legal Affairs at DJI, took the virtual stage to remind everyone how drones have been pivotal in helping governments face some pretty unprecedented challenges this crazy year. "As an industry, we've responded individually, and we've responded collectively – and I think we can all be proud," Schulman said. "The spirit of innovation and adaptation that has always driven the drone industry is exactly what we need when a global pandemic is turning the world upside down."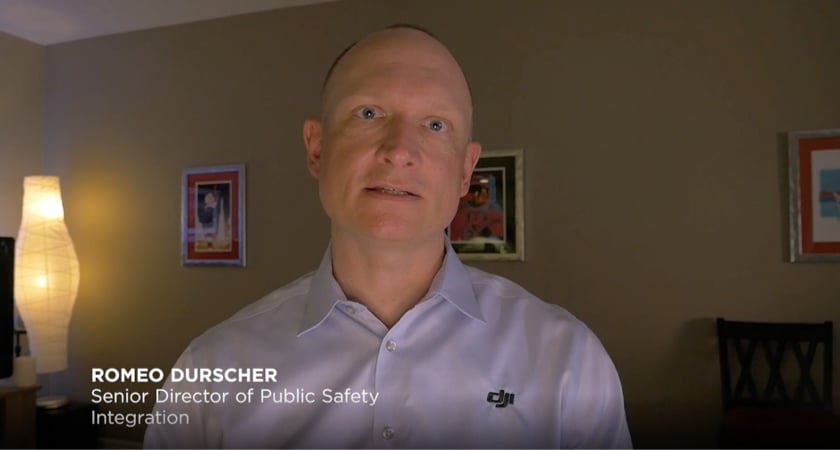 Romeo Durscher, Senior Director of Public Safety Integration at DJI, built on that thought by presenting the highlights of DJI's Disaster Relief Program (DRP), which was first announced at AirWorks 2019 in Los Angeles.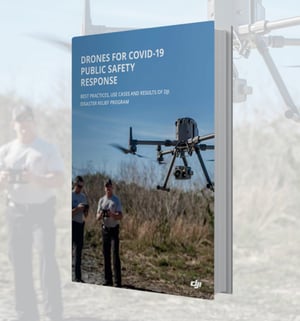 Durscher pointed out how the 100 drones that DJI provided to 45 agencies in 22 US states as part of its COVID-19 Disaster Relief Support program were used for everything from pre-planning for COVID-19 testing sites and mapping homeless encampments to singing Happy Birthday through the speaker on the drone for a child. The lessons learned and the best practices observed have now been encapsulated in a 'Drones for COVID-19 Public Safety Response' whitepaper, which was launched during the Keynote and can be found here.
But even as civil and commercial organizations across the world speed-up their plans to deploy drone technologies, those who have been forward-thinking even before the pandemic hit must also be acknowledged.
Rich Gatanis, Firefighter and UAS Coordinator at Southern Manatee Fire Rescue, was invited to share how drones are being used in HazMat and special operations response in Manatee County, Florida.
And Adam Serblowski, Robotics Theme Lead - Surveillance Robotics at Shell, detailed the value of drones for oil and gas inspections, especially in a remote-working environment.
The Day 2 Keynote, in sum and substance, drew attention to the very best that drone technology has to offer and shone a spotlight on the resilient institutions that have risen above the challenges put forth by the COVID-19 pandemic.
Day 3: Challenges and Next Steps for the Industry
But the challenges that the drone industry needs to overcome do not stop with COVID-19. And so, Schulman once again took the virtual dais today to call attention to the dangers of fear-based regulations.
Stressing that the drone industry's progress has been enabled by a rational, balanced, and forward-thinking regulatory system until now, Schulman, who sits on the FAA's Drone Advisory Committee, pointed to the recent proposals in play that would restrict organizations' ability to choose the drone they want to operate.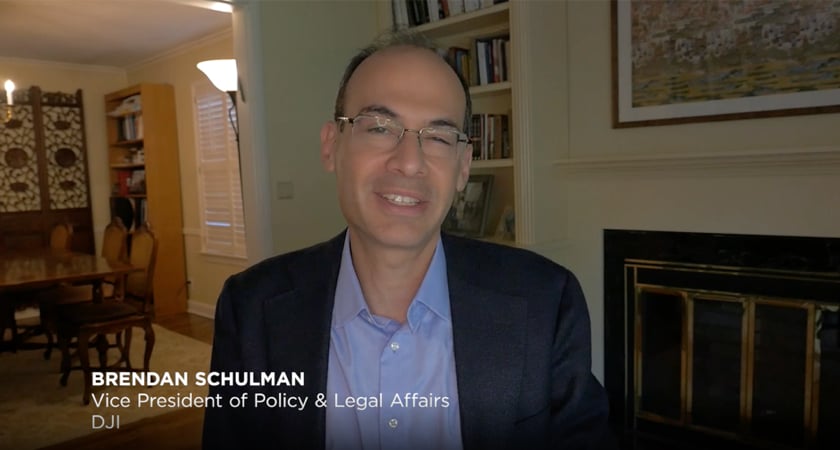 "There are proposals in Congress and the White House that would force you to buy a certain type of drone, or would ground drones across the whole federal government based on where they are made, no matter how beneficial the operations," Schulman said. "Fear-based policy is going to cost you money, make it more complicated to fly, and delay your ability to fly in expanded operations."
The US drone industry, as Schulman explained, is at a crossroads. Apprehension, not reality, is holding people back from being able to perform more safe, efficient, and effective drone operations.
Schulman recognized that while drone technology cybersecurity is a valid concern for governments and private companies alike, a lack of real drone security standards cannot be substituted by geography. "They would block a drone with rock-solid security just because it was assembled in China. But they would give a free pass to a drone built in America even if it had security flaws."
For an industry that has worked so hard over the past decade to advocate for fair policies, the fear-mongering that is happening today is quite tragic, stated Schulman. "We've all seen DJI's competitors trying to raise suspicions about our data security without any proof, but I still haven't seen a single third-party evaluation of their security," he maintained. "They don't have any hard evidence to back up their claims, just like our critics in government have never presented any evidence either."
Making the public, businesses, and government officials afraid of drone technology could ultimately rebound on the entire industry, declared Schulman, raising an all-important question:
Instead of throwing fuel on a dangerous fire, shouldn't the industry recognize that different organizations need different drones for different needs, and that drone users deserve fair competition on price and performance, rather than a distorted market warped by political objectives?
Schulman's advice to those who want to help is to contact their members of Congress and demand that all drone regulation, whether it concerns safety or privacy or security, be risk-based and premised on technology standards that allow open and robust competition in the marketplace.
After all, a risk-based approach is how you go from having a government that fears innovation, to the one that embraces it.
Want to Learn More?
Read more about AirWorks 2020 on the official site
Keep up with all the latest by following #DJIAirWorks on Twitter, or follow @DJIEnterprise