Update September 3, 2020: To view highlights from DJI Terra's V2.3.0 release, click here.
If you are just starting to build a drone program, you may want to select your software even before you go hardware shopping. After all, data is the most valuable aspect of drone ownership, and only the right drone mapping software can help unlock the true potential of your data.
Intuitive drone mapping platform
DJI Terra is an all-in-one drone mapping solution that contains all the resources that surveyors or project managers need to plan, visualize, process, and analyze aerial data. Fully compatible with the most compact and accurate low-altitude mapping solutions by DJI – Phantom 4 RTK and P4 Pro – Terra is so intuitive and easy-to-use that you don't need prior training or experience as a surveyor to get the best results from it.
Take mission planning for example. Since Terra supports multiple route planning methods such as waypoint flight, 2D mapping, and oblique mission planning, it takes only a few taps to automate complex missions. There are plenty of adjustable parameters (altitude, speed, gimbal pitch angle, aircraft heading, etc.) that you can control to get the desired level of detail from your survey. For enhanced accuracy, Ground Control Points (GCPs) can be easily incorporated.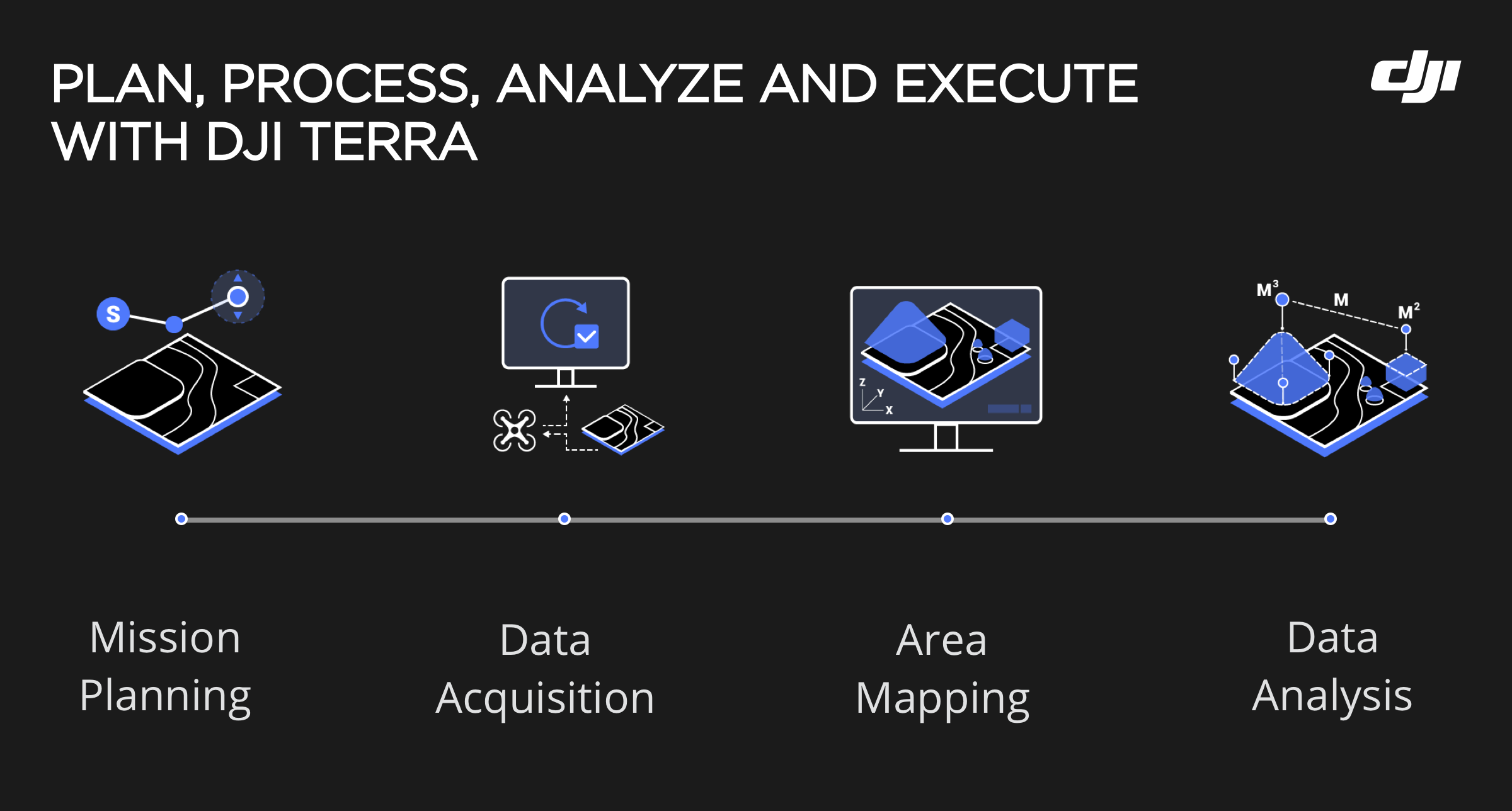 Real-Time drone mapping
DJI Terra is also ideal for mapping in real-time – a feature that is critical for time-sensitive missions where decisions need to be made within minutes. You can use Terra to generate 2D orthomosaic maps as the drone flies, or quickly render and visualize a 3D point cloud of the mapped area to determine if more flights are needed to cover any gaps in the model.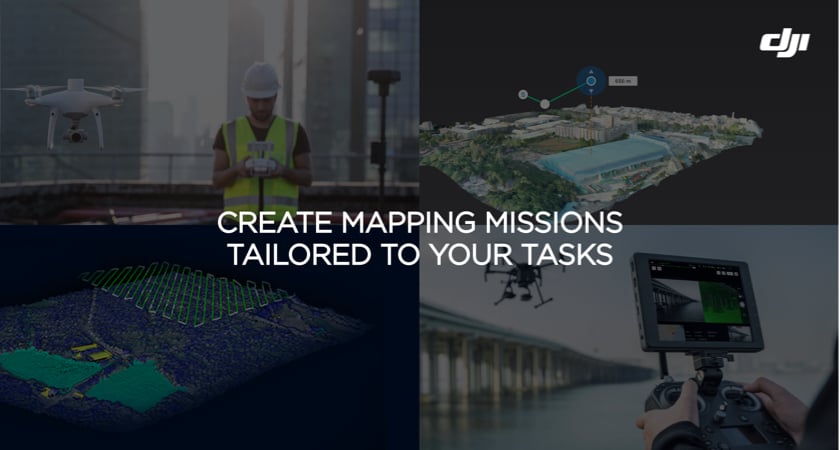 Data processing made easy
Once the survey is complete, simply retrieve the SD card and plug it into your laptop to import the images for processing. Terra's fast processing capability will give you detailed and accurate measurement results for any environment through high-resolution 2D orthomosaics and realistic 3D model reconstructions. The 3D models are fully navigable, which means you can inspect every feature on the model in close detail or even view each photo of the model individually to pinpoint any critical elements in the real world.
For 2D maps, Terra's algorithms are optimized for three reconstruction scenarios:
Field: Designed to capture data from relatively flat land, for example, rice or wheat fields.
Urban: Designed for areas with buildings of different heights.
Fruit Tree: Designed for orchards that might have a large variation in elevations and heights.
Several 2D and 3D analytical tools are also available that you can use to measure linear distances and surface areas, or to calculate stockpile volumes. Further, you can add annotation labels at any point in the model to improve communication with the team during complex, long-term construction or infrastructure projects.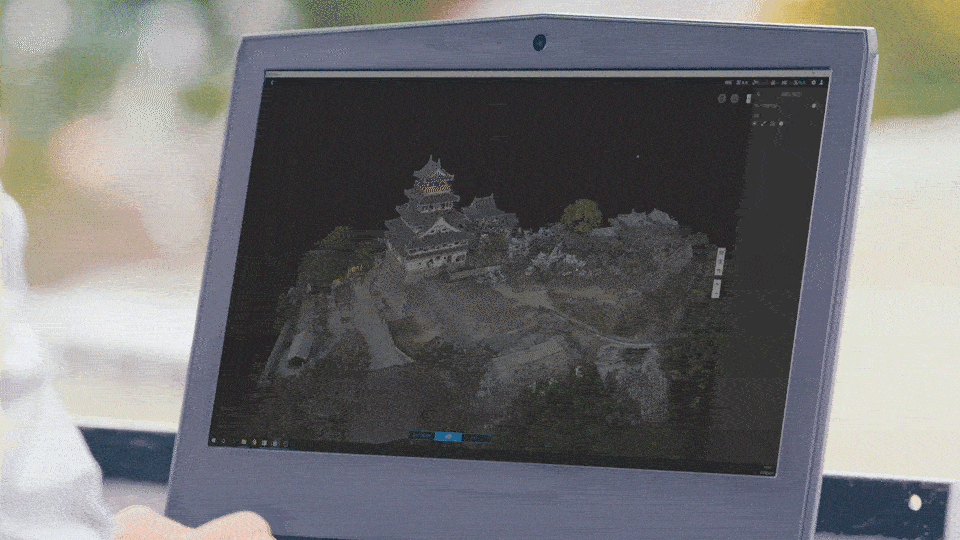 DJI Terra: New features and capabilities
Just like it is constantly pushing the envelope for what's possible with drone hardware, DJI is also invested in improving the features and processing speed of Terra. The drone mapping software's latest product update focuses on quickly producing the most accurate representation of your assets, objects, surroundings, and more.
More efficient than ever
With this new update, DJI Terra's data processing ability for large-scale reconstruction has increased remarkably. Terra is now 400 percent more efficient than before. While before, you needed 1GB RAM to process 100 images from the Phantom 4 RTK, Terra can now process 400 images from the P4RTK using the same memory power.
To give you a comparison,
Before: Terra would need 64GB RAM to convert 22,744 images into a high-quality 3D model in 4 days
Now: Terra needs only 12GB RAM to perform the same task
What this means is that Terra can process more data on a single device than most of its competitors today. And your computer is freed up to take on other jobs while Terra is building that stunning 3D model for you.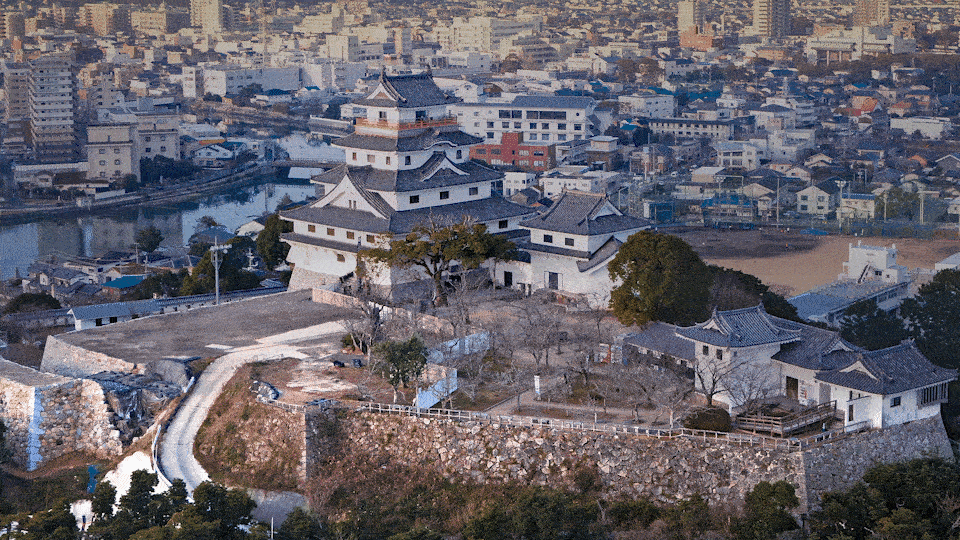 Accuracy like never before
The Enterprise team has also added support for several capabilities that will go a long way to improve the accuracy of your maps and models. Some of the key functions released in the new update include:
Support for third-party camera or third-party PPK data processing where images are separated from position and orientation system (POS). With the new update, the original POS data can be converted to the coordinates system before data processing to solve the problem of inconsistency in height.
Exporting Aerotriangulation results in XML or DJI Terra format to third-party photogrammetry software is now possible. This includes support for applying external parameters to images for distortion correction.
3D model reconstruction now supports the 5-camera oblique system. So, you will be able to plan 5 flight routes to capture the same amount of data as you would have attained using 5 cameras simultaneously on a drone. The routes will correspond to the 5 camera headings – downward, forward, backward, leftward, and rightward.
Semantic segmentation and automatic flight route generation have been enabled for 2D field reconstruction. And for those using multispectral sensors, support for generating semantic maps, prescription maps, and flight routes with varied spraying amounts has been added in 2D multispectral reconstruction.
Support for SuperMap point cloud reconstruction in S3MB has been added.
The Fruit Tree reconstruction scenario now supports manual planning, semi-automated planning, and Terrain Follow Accuracy adjustment.
All-new capabilities have been added for energy industry users, focusing specifically on automatic mission planning and 3D reconstruction for powerline inspections.
Designed to deliver impressive levels of detail, these updates not only reduce the overall surveying time but also enable an ecosystem of versatile data gathering capabilities.
Success Story: DJI Terra in cultural preservation
Toppen Co, a pioneer in digital preservation of historical buildings, recently discovered the powerful capabilities of DJI Terra while mapping the 400-year-old Karatsu Castle in Saga Prefecture, Japan. Read more about what Toppen surveyors learned when they gave up their conventional techniques for a complete enterprise drone mapping solution by DJI.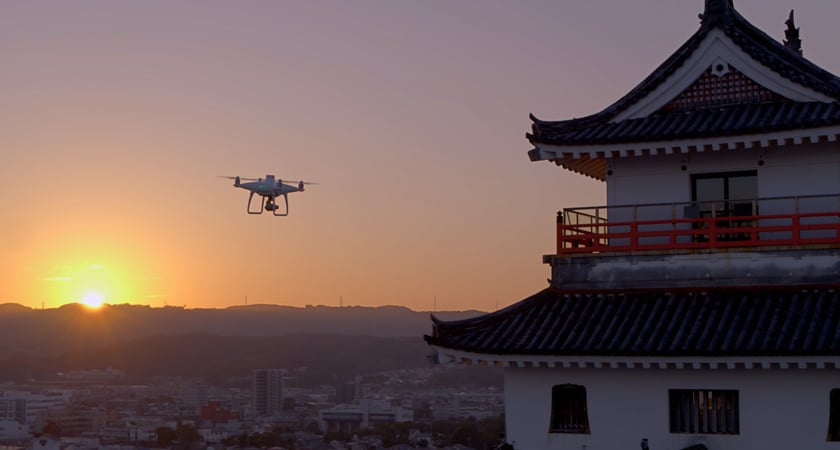 Highlights from DJI Terra's August 28 Update
With DJI Terra Version 2.3.0 we introduce a set of new features, as well as optimizations and fixes. For complete documentation of the changes that come with V2.3.0, please refer to the DJI Terra Release Notes.
Detailed Inspection Mission Planning
Automatically generate waypoints and flight routes based on one or more points selected in a local 3D model or point cloud (or a third-party point cloud). A simulated camera view including the selected point is displayed onscreen to enable better waypoint selection and more efficient flight route planning, automating inspection workflows.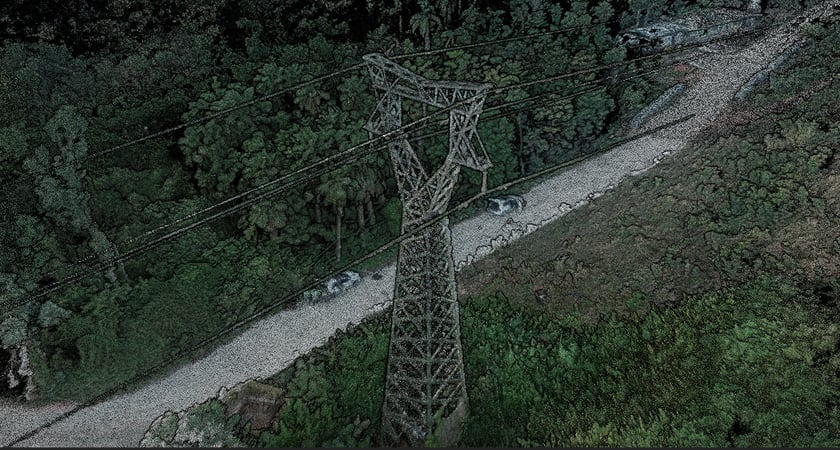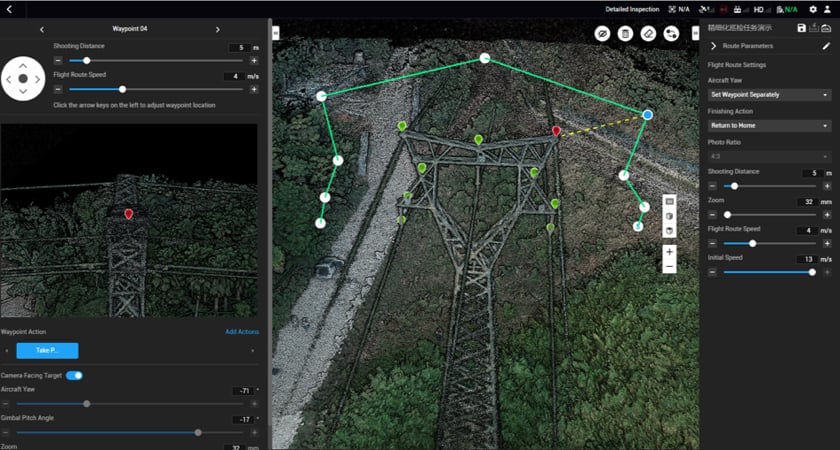 Region of Interest
This new feature allows for image reconstruction to be performed on a specific target region. In turn, this saves processing time and improves efficiency, while generating a clearer model or point cloud. Whether it is to perform detailed inspections on complex assets or monitor the work at a construction site, drones are increasingly being adopted by various industries to capture high-resolution data in a safe, quick, and inexpensive manner. But how you put that data to work and extract the best value from it depends on the software you choose.
Get started with DJI Terra
In addition to getting the job done quickly and effectively, DJI Terra's intuitive user interface is making drone mapping services widely accessible. Since the drone mapping software syncs seamlessly with DJI's Phantom 4 series – one of the most popular survey-grade drones in the market – you can expect to get the best, most accurate results from your Phantom 4 RTK or Phantom 4 Pro series by using Terra to process the data.
To start a free trial, make a purchase, or request a consultation with an official DJI Enterprise dealer, please enter your details below.