We are now inching toward a place in time where most people begin to wonder: why did I make that New Year's resolution? Well, we may not be able to help you out much in your pursuit of a "newer, shinier me," but we can certainly help you take a few pragmatic steps to ensure that you get the most out of your drone program this year. More importantly, we will shine a light on the steps and goals that you'd be able to stick to without much difficulty and introduce you to a few drone tips and tricks that would set you up for success in 2023 and beyond.
Conduct regular battery maintenance
If there's one habit you need to build this year, it's to schedule some battery checks into your calendar. As is pointed out in the battery documentation accompanying your DJI Enterprise drone, even smart batteries require care to maximize their functionality and ensure safe flights. Proper maintenance becomes even more important if the battery is not used for an extended period.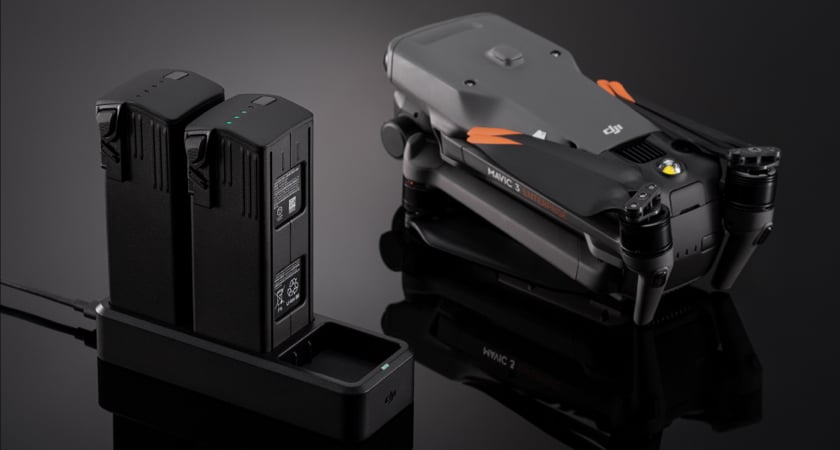 Complete the following steps when prompted to do so by DJI Pilot 2, or every 3 months or 50 cycles (whichever comes first):
Charge the battery to 100% and leave it to rest for 24 hours.
Install the battery into the drone. Fly the drone, and when the remaining power level falls below 20%, land the aircraft and remove the battery.
Leave the battery stationary for 1 hour.
Now, you can charge the battery to 100% or to the proper power level for storage.
In addition, we recommend conducting the following checks for battery maintenance:
Insert the battery into the aircraft and power it on to view the battery information in DJI Pilot 2. Make sure the cell voltage difference is less than 0.1V and battery firmware is updated to its latest version.
Visually inspect the battery and ensure it is not swollen, leaky, or damaged.
Clean the battery terminals with a clean, dry cloth to reduce the risk of connection failure.
Check your battery cycle counts
You should also make it a habit to regularly check the battery level and battery cycle counts. The TB30 battery of the Matrice 30 series, for example, is rated for 400 cycles. It is not advisable to continue using it once this cycle count has been reached. Another point to remember is that a lithium battery's life is affected if stored at a high battery level. It is recommended to store TB30 with a charge of 90% or above for no more than 120 days of the first year.
Calibrate your batteries
Performing a capacity calibration for your battery will ensure that you receive accurate battery percentage information, which is a vital metric for flying without incident. If the process is ignored, the margin of error may amplify with continued operations. Follow the steps below for capacity calibration:
Charge the battery fully to 100% and leave it to rest for 1 hour
Install the battery into the drone and fly the aircraft until the remaining power level falls below 20%.
Land the aircraft, remove the battery, and leave it to rest for 1 hour.
For more pro tips on battery use and safety, check out the DJI Enterprise Battery Maintenance Guide.
Set up remote controller shortcuts
The remote controller is your singular link to the drone. It's the medium through which you can exert your will over the drone and ensure that the aircraft does precisely what you want it to do. The more you familiarize yourself with the remote controller, the more flexibility you gain to extract the best results for your mission, over and above the myriad autonomous flight options that you are already leveraging from the DJI Pilot 2 app.
And then there are times when navigating a touchscreen menu to select a crucial feature is simply not feasible, say because of weather conditions. This is why the new DJI RC Plus includes more physical buttons than any other drone remote controller. With just a little practice, you can build muscle memory, toggle through different camera views, zoom in and out, and even drop PinPoints without ever having to move your hands away from the control sticks.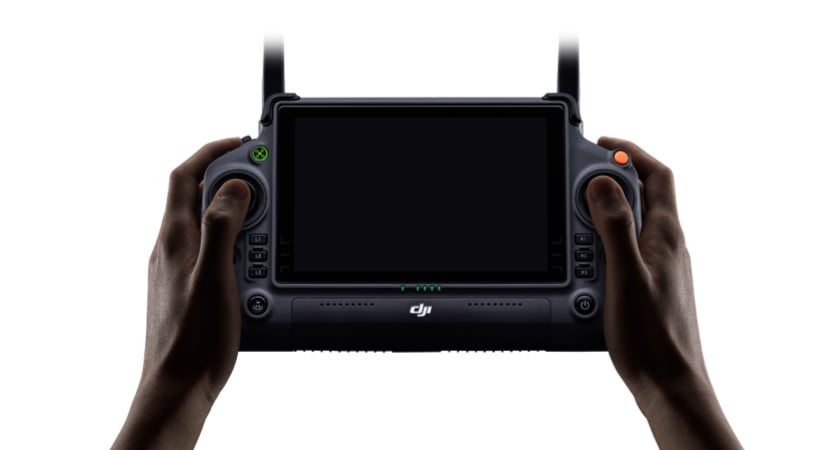 Some of the must-have shortcuts are already baked into the controller. For example, holding the back button while pressing the record button will start screen recording. Similarly, if you want to adjust the screen brightness, you can hold the back button and move the left dial.
Other shortcuts can be programmed through the Pilot 2 app. The C1, C2, C3, and 5D buttons on the RC Plus are customizable. You can configure the functions for each of these and set up unique combination shortcuts by simultaneously using the C1, C2, and C3 buttons with the 5D button.
Try out the new Terrain Follow feature for Enterprise drones
Terrain Follow is an intelligent flight mode that comes in especially handy while mapping or surveying areas with variations in elevation. In this mode, the aircraft maintains a preset distance from the ground, ascending or descending automatically with the gradient of the terrain.
While some Enterprise drone models such as the Matrice 300 RTK and the Matrice 30 require you to upload the Digital Surface Model or elevation data of the flying area before you can use this decidedly impressive feature, Mavic 3 Enterprise operators can take advantage of Terrain Follow as and when they wish to since their drone has omnidirectional sensing built-in. What a great time to own a Mavic 3E!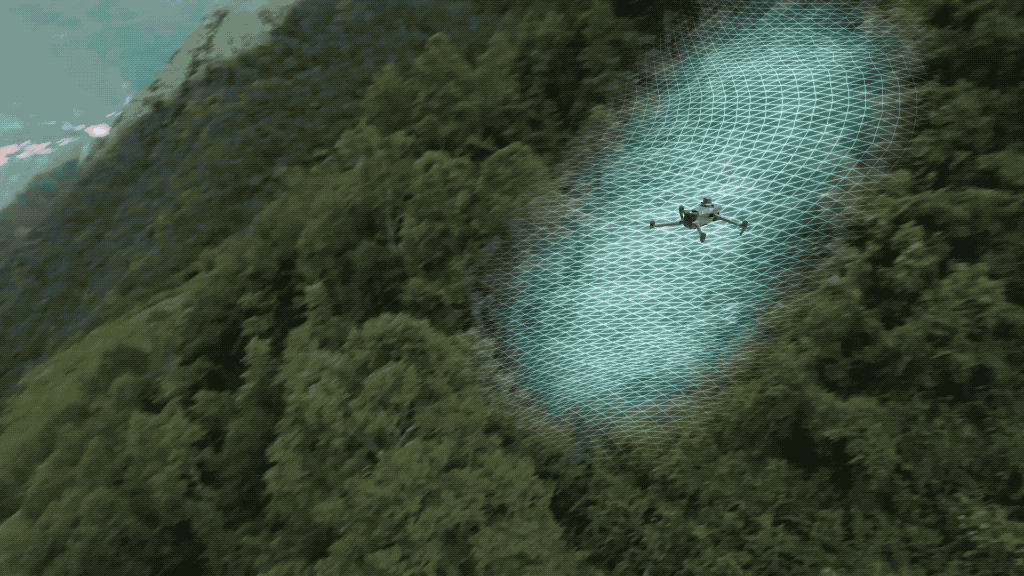 Start the free trial of FlightHub 2
If your team could benefit from real-time visibility (and input addition) into drone operations, definitely try out DJI Enterprise's fleet management software FlightHub 2 this year. The cloud-based solution is primed for the M300 RTK, M30, and Mavic 3E, and its free trial is available until June 30, 2023.
Essentially, what FlightHub 2 does is, it brings all the ground teams, drones, payloads, pilots, the data they gather, as well as the managers sitting in the back office onto a single platform. This kind of synchronization with real-time situational awareness and capability for live annotations can prove incredibly useful during public safety and critical infrastructure inspection missions.
Check out this quick video tutorial to see how you can set up your organization on FlightHub 2, assign different roles to team members, bind your aircraft to the account, and create successful drone projects.
Process your first map in DJI Terra
Regardless of your level of familiarity with drone mapping, this is one activity you need to give a try in 2023, even if only to see how simple a seemingly complex process could be. Terra, our in-house mapping software, is a natural extension of DJI Enterprise drones. Compared to similar solutions, DJI Terra has proven to be about four times more efficient because it's free from all the barriers that come with switching platforms and transferring data. Here's a quick overview of how you can get started with Terra, and a detailed walkthrough of the photogrammetry workflow process within the software.
Check out third-party solutions for DJI drones
Since it's impossible for us to internally develop specialized drone solutions for each and every scenario that users demand, third-party developers have become key stakeholders in the DJI Enterprise ecosystem. We enhance our software development kit's core functionalities consistently, so drone companies around the world can develop payloads and applications using our platform. Take a look at these innovative solutions here, and hopefully, some of them will help you broaden the ways your organization uses DJI drones in 2023.
Apply for DJI Qualified Entities Program (QEP)
As a DJI Enterprise user, you likely know about the Geospatial Environment Online (GEO) safety solution that helps prevent drone operators from inadvertently flying into high-risk locations without authorization. Over the last decade, this sophisticated geofencing system has ensured that newcomer and recreational drone users steer clear of sensitive areas such as airports, important government institutions, prisons, and nuclear power plants.
But that doesn't mean that no-fly zone restrictions should be allowed to come in the way of critical operations such as firefighting, search and rescue (SAR), and disaster response. This is the reason DJI offers long-term unlocking certificates to pre-verified users under the Qualified Entities Program (QEP). If you're also a government or public safety operator, apply for QEP using this step-by-step guide. Once you're unlocking certificate is enabled, you should be able to fly your DJI drone at any time, at any height, and at any place.
Get familiar with Remote ID
This new year also marks a new era of drone regulation for the United States. Come September 16, 2023, and all registered drone users in the US will need to comply with the Federal Aviation Agency's Remote Identification (Remote ID) requirement for UAS.
Remote ID provides the authorities with a way to monitor airborne drones and identify who is flying them. For DJI Enterprise users, this is a positive development because an increase in aerial accountability opens up new possibilities for operators to routinely fly in ways that have until now been restricted for safety and security reasons – like flying at night or directly over people.
This DJI Support thread is a good place to learn more about Remote ID and what it means for DJI drones.
Create your DJI Enterprise drone wish list
Sure, the holiday season is over. But the only thing it means is that it's time to start compiling "The 2023 Drone Wish List." Here are our top recommendations for your toolbox this year:
Mavic 3E/T: The new Mavic 3 Enterprise and Mavic 3 Thermal are based on the powerful DNA of DJI's flagship prosumer series, which gives them a super impressive flight time of up to 45 minutes. Other noteworthy features include a 56× zoom camera, a mechanical shutter that prevents motion blur, and an RTK module for centimeter-level surveying accuracy. Learn more about Mavic 3E and Mavic 3T here.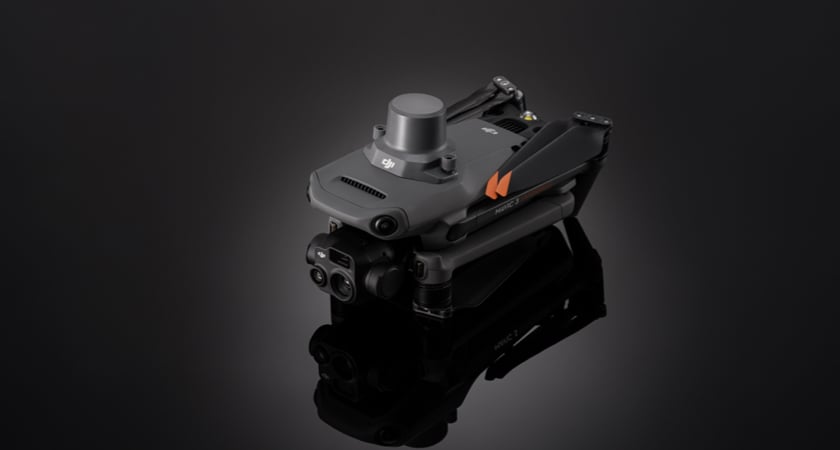 Mavic 3M: This is another version of the DJI Mavic 3, which is equipped with a multispectral imaging system to capture crop growth information and help maximize farm efficiency. The new Mavic 3 Multispectral is a must-have solution for those engaged in the fields of precision agriculture and environmental monitoring. Know more about the Mavic 3M here.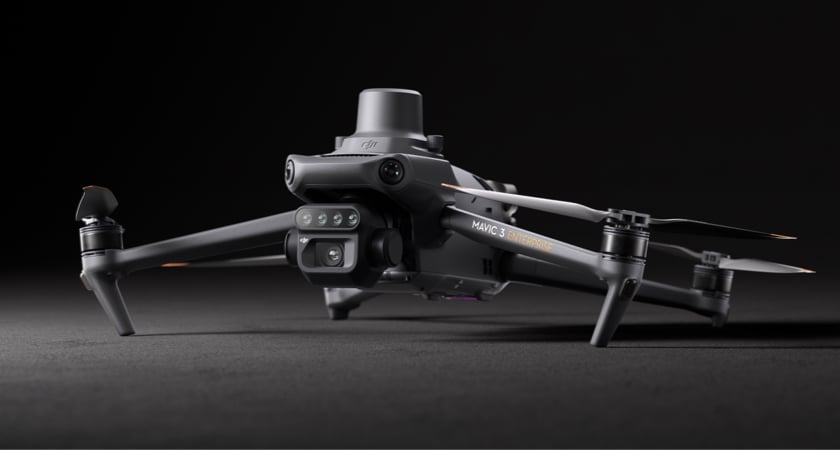 Matrice 30/30T: The Matrice 30 is a powerful tool that you can rely on in extreme temperatures, heavy rains, high winds, high altitudes, and even in icy and snowy conditions. This drone series integrates multiple high-performance sensors into one single camera payload and yet is compact enough to fit into a backpack. Find out more about the M30 and M30T here.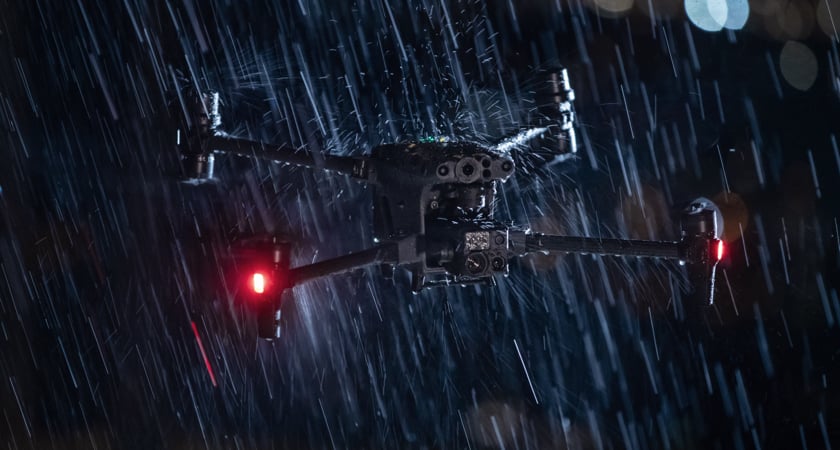 Bookmark our blog
Finally, let 2023 be the year you stay up to date with all that can help you with your work with drones. The DJI Insights blog covers everything you need to know to master drone operations – right from the latest and greatest news and articles, inspiring stories about how organizations around the world are utilizing drones, and white papers and guidebooks that you can download as PDF files and take with you.
You can also fill out the form below to subscribe to our newsletter, and every month, we'll send one single email with the best drone-related content for you.