The decision to deploy drones in place of traditional data gathering methods is a significant step, and it's one that forward-looking surveying professionals are taking in huge numbers.
Aerial surveys are the new norm, with applications as wide-ranging as the hardware and payloads now available on the market. Compared to traditional methods, surveys from above speed up data collection, gather that data with greater precision, and do so in a way that's both safe and cost-effective.
Whether you're planning a construction project, reconstructing a crash scene, or managing forests, farmland and other natural resources, drone data can be used by your team to build detailed orthomosaic maps, 3D models, and point clouds.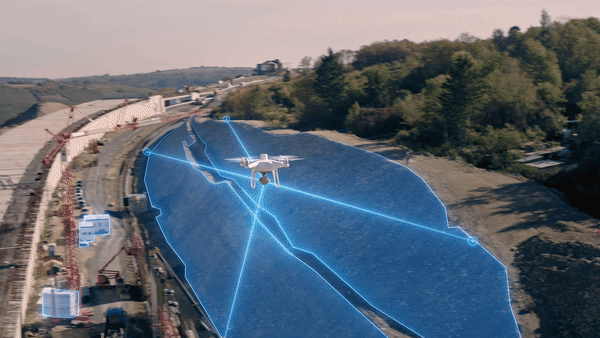 These data sets are the bedrock of smarter and faster decision making. But there are a few challenges to navigate before getting started. The most obvious is deciding on the right drone for the task at hand. Typically, that means making a decision between a fixed-wing aircraft or a multirotor.
In this article, we're going to lay out the pros and cons of both options to help you make an informed choice on the best type of drone for your surveying application.
Surveying with fixed-wing drones
Operating range
✓
Fixed-wing drones are an instinctive choice for surveying professionals who have historically relied on manned aircraft or satellite imagery to gather data.
Usually this is because of the scale of the task at hand. For example, oil & gas and agriculture professionals may opt for fixed-wing drones because they share beneficial characteristics with their manned counterparts: namely operating range, flight speed, and flight time.
Just like a normal aeroplane, fixed-wing drones generate lift with their wings. This means that, unlike a multirotor drone, they don't expend large amounts of energy just to stay in the air and fly more efficiently as a result.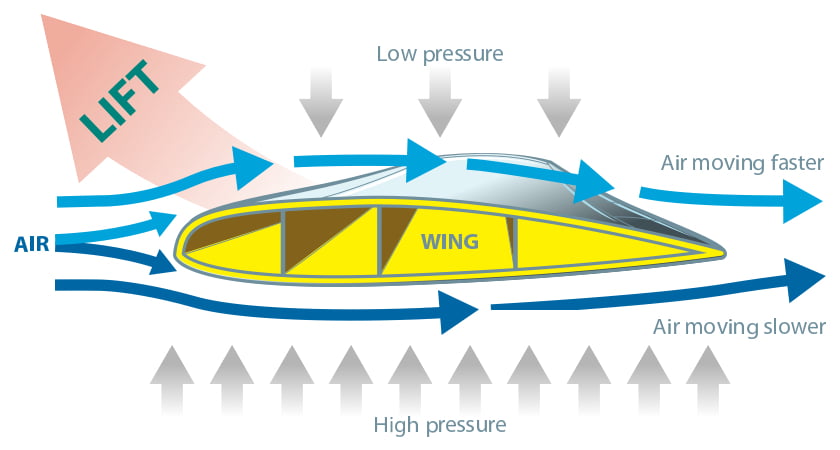 This makes fixed-wing drones a popular choice for tasks that require coverage over huge areas, such as pipeline inspections or agricultural surveys.
Stability in high winds
✓
There can also be situational benefits that come with using a fixed-wing drone. For starters, fixed-wing models tend to be more aerodynamic than multirotor alternatives and can handle stronger winds as a result. They are also, by design, more adept at landing intact in the event of a loss of power. Although this feature also has its downsides, as we will soon see.
Flight time
✓
The flight time that fixed-wing drones can achieve is arguably their biggest plus; the majority of models are able to stay airborne for over an hour on a single battery. This feature reduces operational downtime and means many surveying tasks can be completed in a single take.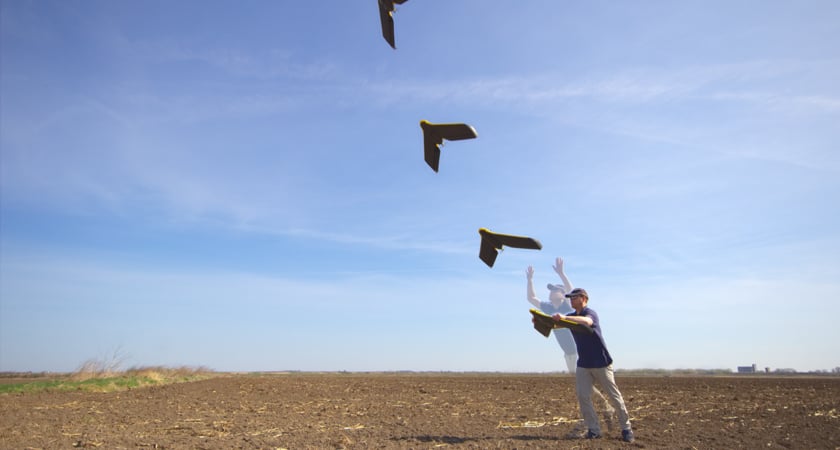 Expensive
!
However, that wingspan has its drawbacks. Fixed-wing drones tend to be significantly more expensive than multirotor aircraft. They also tend to be larger, more difficult to transport, and require longer setup time once you're on site.
Low maneuverability
!
The design features that give fixed-wing aircraft a large coverage area can also be its biggest weakness. While you gain in speed and distance, you lose out in terms of outright maneuverability.
No hovering
!
Fixed-wing drones can't hover in place, for example, which reduces their versatility. And surveying in complex or confined environments can be hazardous because they don't tend to have the same adaptability and obstacle detection capabilities as their multirotor counterparts.
Tedious take-off and landing
!
Take-off and landing are perhaps the most complicated elements of any fixed-wing surveying mission. These critical moments require a greater level of skill, training and input on behalf of the pilot. Depending on the size of the drone, launching can require a runway, some form of catapult, or a by-hand launch. Landings can also be fraught, requiring parachutes, nets, or a (hopefully) soft 'belly landing'.
Pros and cons of surveying with a fixed-wing drone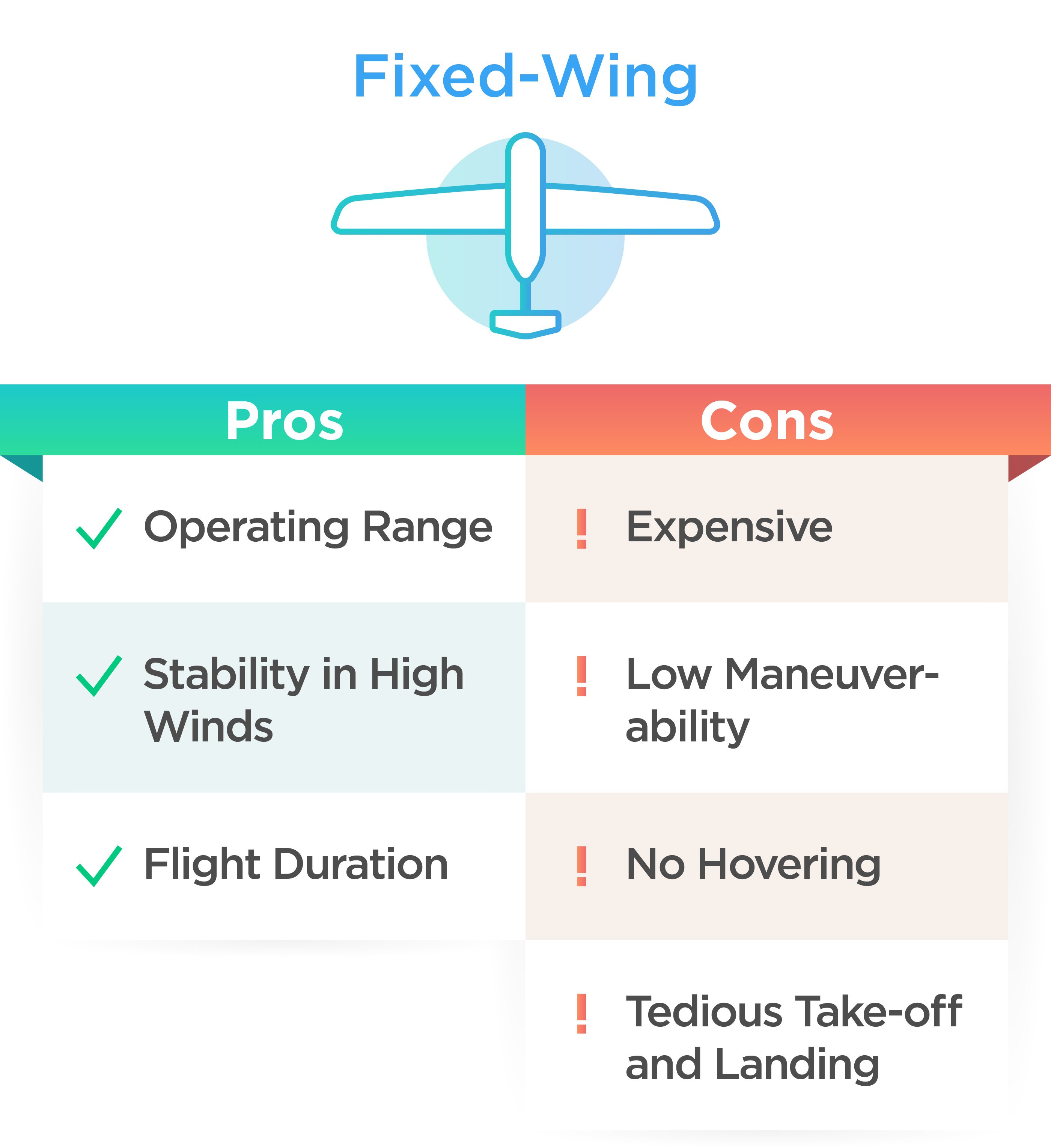 Surveying with multirotor drones
Multirotor drones are the perfect tool for gathering information from challenging vantage points, fast.
Compared to traditional surveying methods, they capture comparable data in shorter timeframes, with greater flexibility, reduced planning requirements, and less risk to staff.
There are several reasons why multirotor drones have become a go-to surveying tool in construction, agriculture, and beyond.
Ease of use and automation
✓
The first is ease of use. Thanks to advances in autonomous flight and mission planning software, complicated mapping tasks can be set up and launched with ease. Although trained pilots are still required, their role is now more supervisory than hands-on.
This level of automation has another benefit: it guarantees greater accuracy and leaves less room for human error. Precision flight plans can be executed and repeated with a touch of a button, which is exactly what you want when building maps and 3D models over time.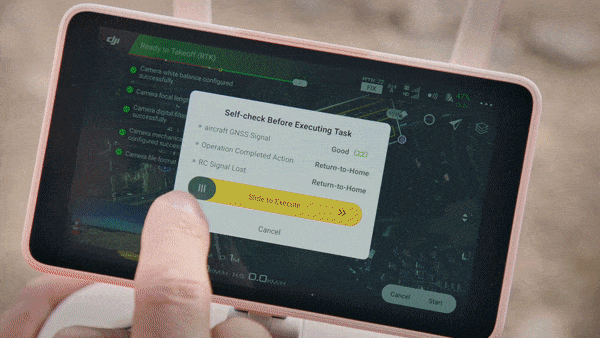 Maneuverability and versatility
✓
The second reason for the rise of surveying multirotors is their maneuverability. Platforms like the DJI Matrice can easily adjust their altitude, hover in place, and turn in mid-air.
This makes multirotors a versatile aerial imaging tool, whatever the scale and complexity of the task at hand. They also tend to have more safety features built-in, such as the DJI Matrice 300's ADS-B Receiver and obstacle avoidance technology.
Interchangeable payloads to meet your demands
✓
Third is the ability to work with interchangeable payloads. The aforementioned DJI Matrice 300 RTK is compatible with high-spec imaging and thermal payloads, including the Zenmuse H20 series, the Zenmuse XT S, the Zenmuse XT2, and the Zenmuse Z30, as well as third-party payloads such as multispectral sensors when using the DJI Payload SDK.
With an adaptable multirotor, you can build the surveying solution you need, when you need it.
Portability
✓
The final positive multirotor drones offer surveying professionals is in terms of portability. Multirotor drones are easy to pack away and transport, and even easier to set up and put to work. All of which saves you time on site and simplifies the process of taking equipment from one place to another.
Shorter flight duration
!
The biggest downside of using multirotor drones is well-known: flight time. In aerial surveying, shorter flight times mean less data captured on a single flight. It also means that interruptions will occur while you have to land and swap batteries.
For time-sensitive operations, this isn't ideal. But in reality, the disruption is minimal. When surviving with the P4 RTK or the M300 RTK, the Operation Resumption feature will remember where you paused your mission and will automatically pick up where you left off after hot-swapping fresh batteries.
Pros and cons of surveying with a multirotor drone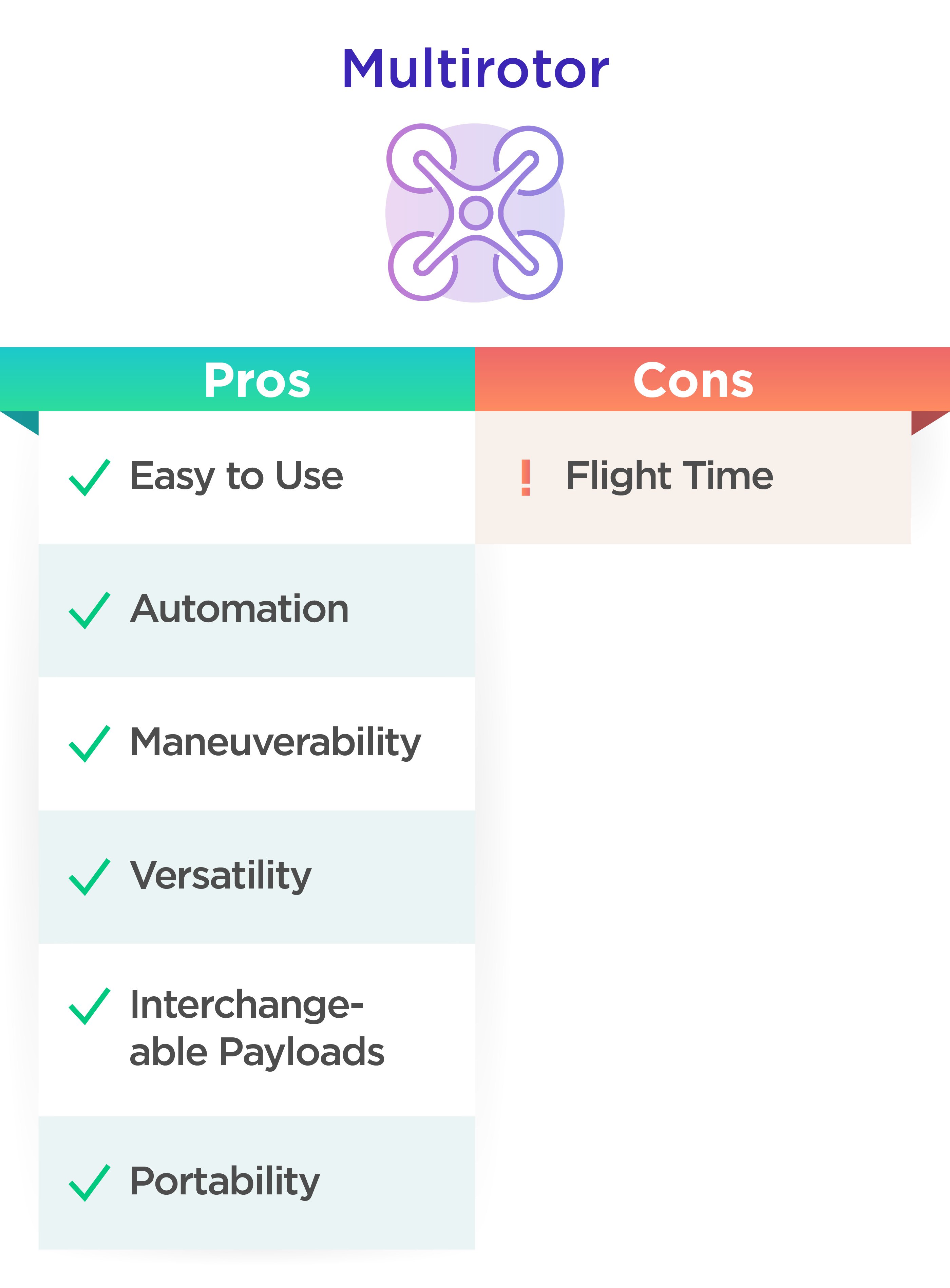 The middle-ground: Hybrid VTOL aircraft
Recognizing that fixed-wing and multirotor options have their drawbacks for certain surveying applications, some manufacturers have developed hybrid drones that take-off and land like a regular quadcopter but fly like a fixed-wing aircraft: Vertical take-off and landing drones (VTOL).
In theory, this kind of solution offers the best of both worlds. With speed, range, and simplified take-off and landing maneuvers, users can map large areas with ease. Having said that, these features come at a premium price, and aren't necessarily warranted for many mapping tasks that can instead be done for less with a multirotor solution.
Which surveying & mapping use cases are multirotors ideal for?
As a general rule, the scale of the task at hand is a strong determining factor in whether you should survey with a multirotor or fixed-wing drone.
Multirotors are an adaptable and cost-effective solution for mapping and modeling sites of up to around 10 hectares. Projects in construction, mining, oil & gas, agriculture, and more can greatly benefit from the speed, depth, and accuracy of aerial insights that can be gathered.
Fixed-wing and hybrid models may be better suited if your mission is on a larger scale.
Having said that, if cost is more of a priority than mission turnaround time, multirotors are a viable option even for large-scale sites.
Mission scale should be central to your thinking when deciding on a surveying drone, but another important factor is the depth of data you want to capture.
With that in mind, there are a few simple questions you need to answer before choosing. First, to what extent do you want your map or model to reflect reality? In other words, what do you want your Ground Sample Distance (the length between the centers of two consecutive pixels on your map) to be?
The answers to these questions should guide your choice in terms of camera quality, as well as the altitude (and therefore speed) of your data gathering flights. At which point it's worth noting that not all payloads are created equal.
Which wins? Fixed-wing vs multirotor in surveying
DJI's surveying solutions
There are several multirotor drones to choose from if you're looking to take your surveying toolkit to the next level.
Phantom 4 Pro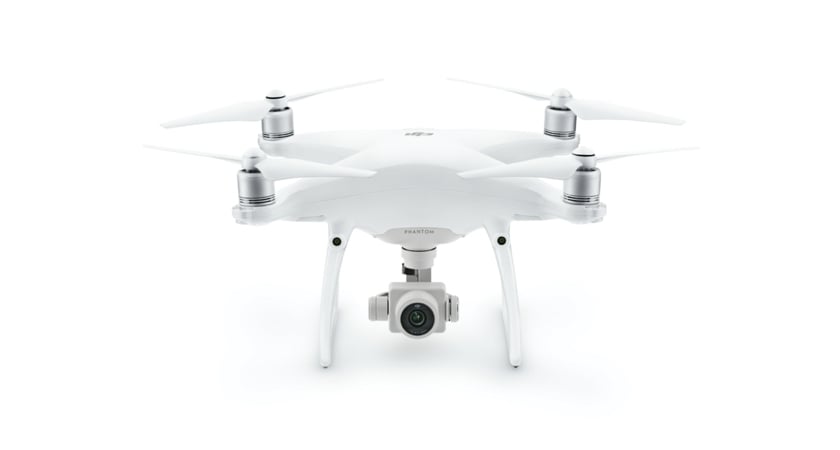 The classic DJI airframe with a 20 MP sensor for high-resolution aerial photography. This drone is a great way to get started with aerial photography but it isn't our most robust surveying drone. The lack of a built-in RTK module means you will need to spend extra time setting up ground control points.
Phantom 4 RTK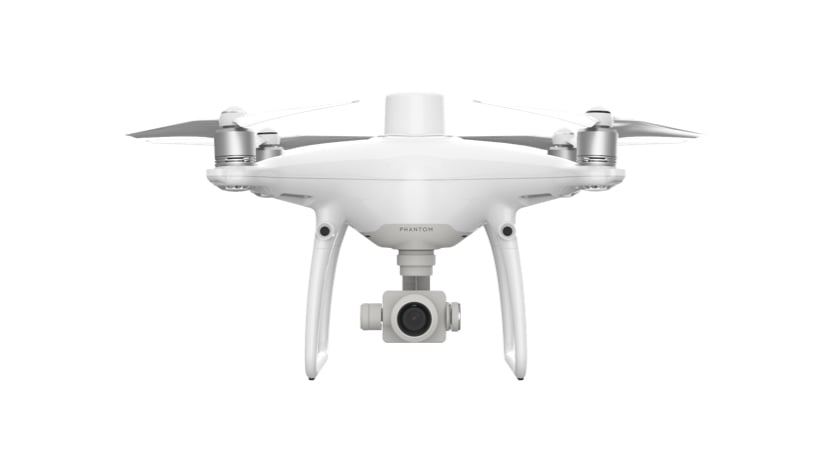 A professional mapping solution with an integrated RTK module for centimeter-level accuracy. This is our suggested starter drone for aspiring drone surveyors.
Matrice 300 RTK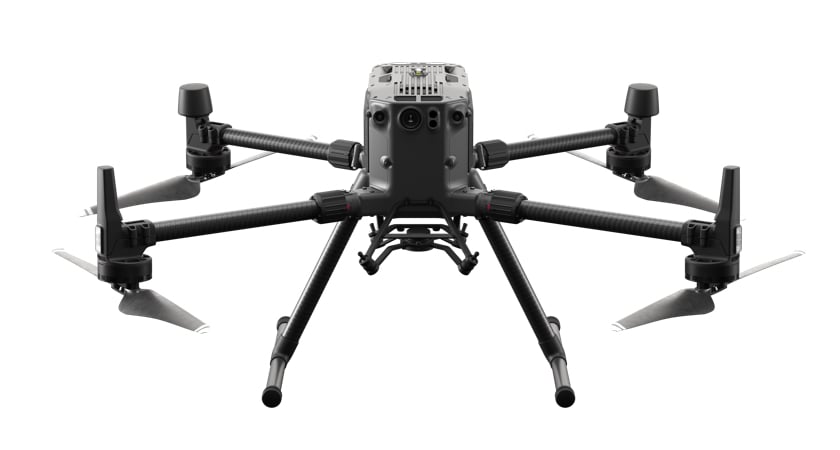 An enterprise mapping solution built on a rugged, adaptable platform with interchangeable payloads and 55 minutes of flight time.
DJI's payload options
Zenmuse L1: DJI's first LiDAR solution for aerial surveying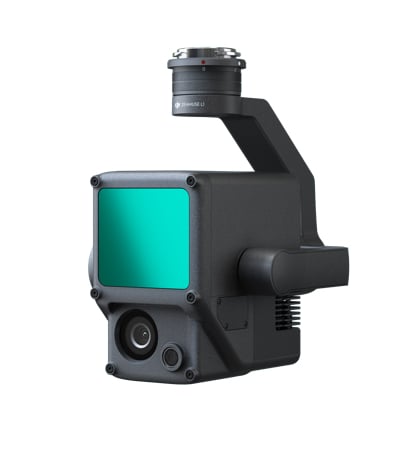 The Zenmuse L1 combines a Livox LiDAR module, a highly accurate IMU, and a 1' CMOS camera on a 3-axis stabilized gimbal.
With vertical accuracy of 5 cm and horizontal accuracy of 10 cm, this LiDAR payload supports 3 returns, a point rate of 240,000pts/s and a detection range of 450 m, all in an IP54 rated ingress protected frame.
Alongside the Matrice 300 RTK and DJI Terra, the DJI L1 forms a complete solution for gathering real-time 3D data, efficiently capturing the details of complex structures and delivering highly accurate reconstructed models.
Zenmuse P1: Advanced photogrammetry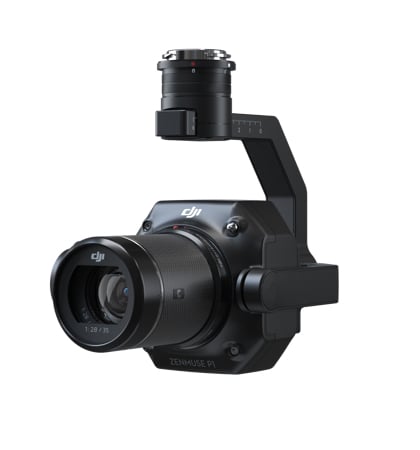 The Zenmuse P1 integrates a full-frame 45 MP sensor with interchangeable fixed-focus lenses on a 3-axis stabilized gimbal. Without GCPs this payload boasts vertical accuracy of 5 cm and a horizontal accuracy of 3 cm. With the M300 RTK leveraging the P1, surveyors can cover 3 km2 covered in a single flight.
Designed for photogrammetry flight missions, the DJI P1 takes efficiency and accuracy to a whole new level.
Third-party payloads: a flexible developer ecosystem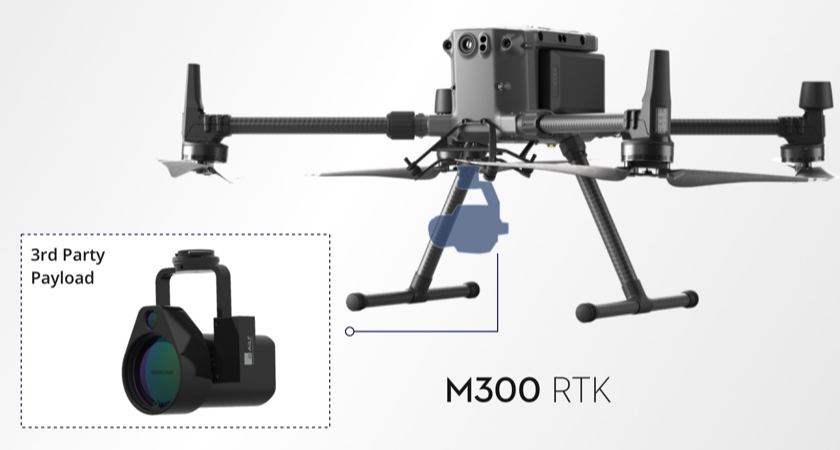 Built upon DJI's open PSDK, our ecosystem partners have developed a wide variety of 3rd party payloads that meet specific project requirements. Learn more about the 3rd party payloads compatible with the M300 RTK.
Choosing the right drone for your surveying task
Drones have become an essential part of a surveyor's toolkit. Highly accurate aerial data is more accessible than ever and there are a huge number of options on the market.
Ultimately, the right drone for you will be a function of your budget, the scale of the task at hand, and the level of detail you want to capture.
Multirotor options offer a balance of portability, ease of use, and range, making them ideal for the majority of mapping and modeling applications. They are also increasingly capable in terms of flight time and payload integration - with the DJI Matrice 300 RTK being a case in point.
For more information how drones can help your surveying business, head to our buying guide.