Here it is. This is it. DJI's newest, latest, and greatest: the Matrice 300 RTK.
We've welcomed feedback from those who know our drones best: the first responders, inspectors, and surveyors, and incorporated their ideas into making the M300 RTK the tool they demand and deserve to get the job done.
With the M300 RTK bringing so much new to the table, we decided to simplify things and give a breakdown of the top 9 most exciting features of the Matrice 300 RTK:
1) Design revamped for safety and performance
After unpacking from its hard travel case and assembling its foldable arms, you'll notice the M300 RTK's props and rotors face downwards. The body of the M300 RTK, and therefore its center of gravity, sits above the plane of the propellers, which allows unprecedented agility, acceleration, and maneuverability, even in high winds and harsh conditions. The M300 RTK's inverted propeller design elevates its body above the arms and props, providing this platform's six direction obstacle avoidance sensors with a clear, unobstructed range of view. Additionally, for scenarios when equipped with an emergency parachute, the M300 RTK's props will not cut or interfere with the deployed parachute, making this platform a new standard for safety.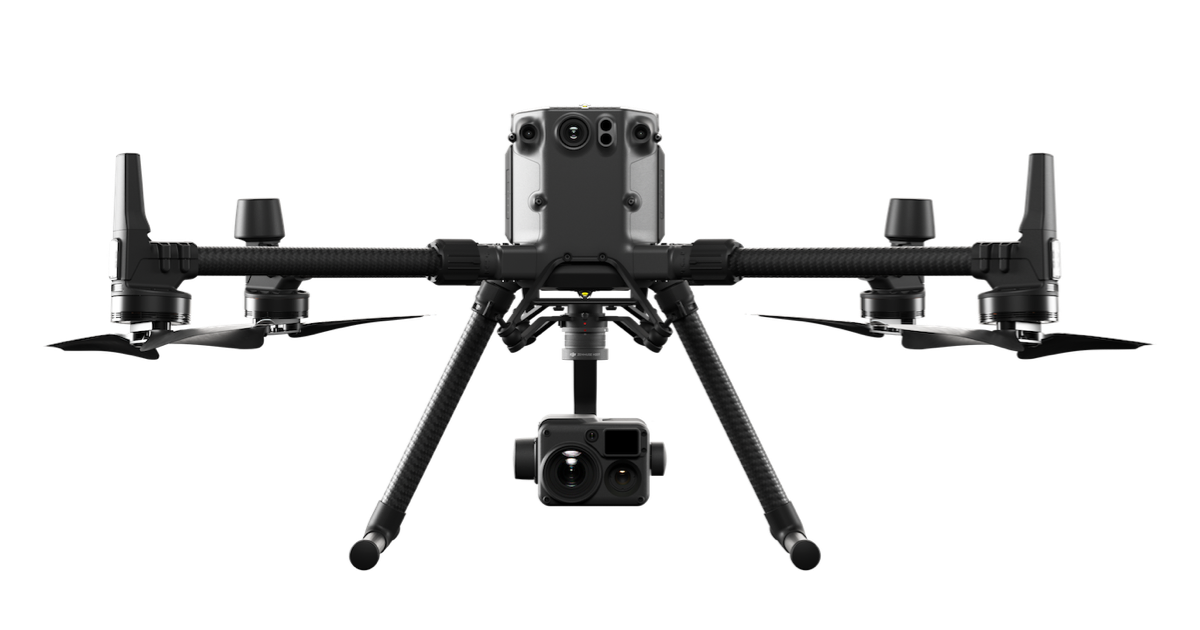 2) Next-gen collision avoidance
The M300 RTK is DJI's safest drone platform yet. With six direction dual visual sensors and dual Time-of-Flight (TOF) sensors, and an adjustable detection range between 1 to 40m, pilots can fly with confidence and peace of mind. These sensors are effective even in low light conditions when top and bottom auxiliary lights automatically turn on. An upcoming additional Circular Scanning Millimeter-Wave (CSM) Radar can be mounted to augment the six collision detection sensors. With the M300 RTK, pilots can maintain safety while flying in close proximity to their targets, so they can capture the highest definition data.
3) You can ascend (and descend) really fast
This drone is fast. With its design revamped for performance, the M300 RTK boasts ascent speeds of >5m/s, descent speeds of >3m/s, and horizontal speeds in excess of >23m/s (51 mph). Now pilots can deploy and reach their targets faster than ever before. Once data is collected or it's time to return-to-home, rather than descending vertically above your home point, the M300 RTK now offers horizontal slope descent at 6m/s. This not only drastically reduces time spent waiting for your drone to land, but it saves battery power and increases efficiency.
4) Burly batteries
Speaking of batteries, the M300 RTK is powered by two TB60s - DJI's highest capacity batteries yet. Two TB60 batteries together enable the M300 RTK to hover for 45 minutes when flying with an H20 camera, or 55 minutes without. For lengthy and demanding missions, you can hot swap batteries one by one and quickly get back in the air. The M300 RTK also comes packaged with a rugged and portable Battery Station that houses eight TB60 batteries, charges two in approximately 60 minutes, and stores an additional four remote controller batteries. Featuring smart self-heating, the TB60s are reliable even in sub-zero temperatures and if under an emergency situation where one battery becomes disconnected, the other can get you back home.
| | |
| --- | --- |
| Battery Station | TB60 Batteries |
5) Redundancy features
Safety and reliability were a cornerstone of the M300 RTK's development. Similar to its dual-battery design, the M300 RTK is bolstered with a series of redundancies to ensure safety in the case of damage or emergency. With duplicates for most sensors including an extra accelerometer, barometer, IMU, RTK antennas, the M300 RTK is DJI's safest and most reliable drone to date.
To access a detailed report on the Matrice 300 RTK's redundancy features, click below.
6) Mount three payloads at once
With triple gimbal support, the M300 RTK can simultaneously leverage two payloads below, as well as one on top. For more flexibility, an Onboard SDK port is also available to enable advanced computing power on demand. With support for a max payload of 2.7kg, and compatibility with the H20 and H20T, our newest versatile hybrid multi-sensors, the M300 RTK is a multifunctional heavy lifter.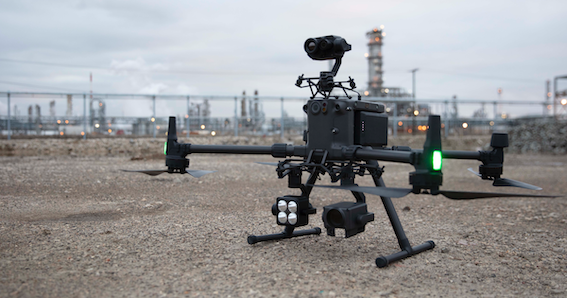 7) Introducing OcuSync Enterprise
The M300 RTK is the first platform to feature DJI's newest transmission system: OcuSync Enterprise. An upgrade to OcuSync 2.0, OcuSync Enterprise is capable of transmitting three routes of 1080P 30FPS downlink at 15 km to your remote controller. With OcuSync Enterprise, pilots now have the longest and most responsive connection to their drone and its payloads. While the M300 RTK's smart controller can only display two input feeds at a time, pilots can seamlessly transition between displays and access mission critical information.
8) Introducing Primary Flight Display
The M300 RTK is the first platform that features our next-generation HUD. Inspired by civil aviation standards, Primary Flight Display (PFD) was developed on the DJI Pilot App and offers pilots a flying interface that is more intuitive and functional than ever before. This redesign gives pilots access to enhanced situational awareness at their fingertips, allowing for missions to be executed with safety and confidence.
Learn more about Primary Flight Display.
9) Two pilots: Advanced Dual Control mode
The M300 RTK comes with revamped dual pilot control protocols that enable missions to be executed with greater safety and flexibility. When flying with a co-pilot, you both have equal access to gain flight control priority, the transfer of which is signaled by a series of icons on your DJI Smart Controller Enterprise. Two pilots can seamlessly transfer between control of the drone and of its gimbals. With these redesigned flight control protocols, visual line of sight can be maintained from one pilot to a co-pilot to enable Beyond Visual Line of Sight (BVLOS) missions. A mission can take off at the location of one pilot and land at the location of the second. For flight training, a teacher can safely guide a learning pilot.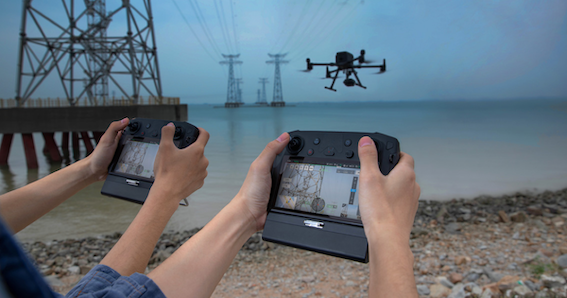 Thank you for reading!
We hope you're as excited as we are about the Matrice 300 RTK. These top nine features are just a sample of what this powerful robot packs. If you would like to request a quote for a M300 RTK, you can fill out the form here and our sales network will get in touch. You can learn more about the M300 RTK at its product page by clicking on the image below.