"Using drones has revolutionized geological fieldwork, it has fundamentally changed the way we work, and we are only seeing the beginning of it. The potential is colossal." – Professor John Howell, University of Aberdeen
Geology is the study of the rocks within the Earth's interior. A key aspect of the science is making observations of what we see at the surface, in cliffs and quarries and then extrapolating back into what lies beneath our feet. Geologists have been mapping and measuring for over 200 years but recently the advent of drones has fundamentally changed how they work. Prof. John Howell and his group at the University of Aberdeen, in collaboration with NORCE Research in Norway, have been at the forefront of exploring the possibilities of how drones can improve the way that geologists make maps.
Much of their work is focused on helping oil companies make better drilling decisions in places like the North Sea. Prof. Howell explained that "a company will drill a well, to hit a target thousands of meters below the seafloor. Their knowledge of where that target lies is based on adjacent wells which may be several kilometers away. We use the rocks we study at the surface to get a better understanding of what happens to the layers we want to track in the subsurface". Given that typical wells cost upward of $25 million, there is a lot of value in using their knowledge to reduce the drilling uncertainty.
In the 1990's Prof. Howell's research group started collecting this sort of data using analogue techniques. It involved photographing, sketching, measuring and a lot of abseiling to get to the bits that were hard to access.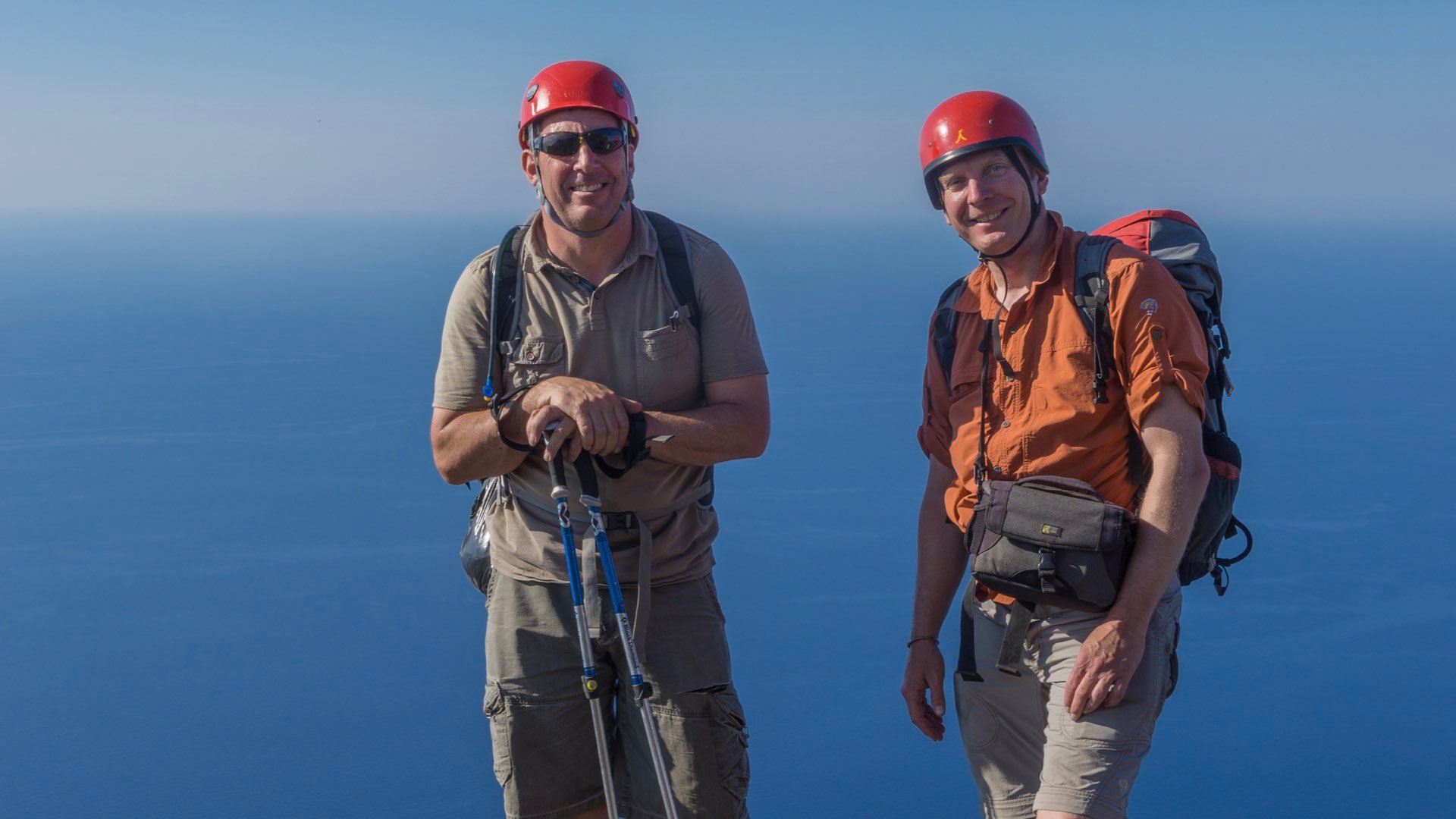 Later in 2004, they started using terrestrial LiDAR, which improved accuracy but was expensive and cumbersome. It was also still difficult to image the upper part of the cliff sections. This later prompted them to collaborate with Helimap, a Swiss group who had mounted a terrestrial Lidar into a helicopter. The results were good but data acquisition was very expensive, acquiring data from 1 km of cliff was over $1000. Switching to drones in 2011 was a natural evolution, initially to acquire images to fill the gaps in the models and then to build the models using photogrammetry.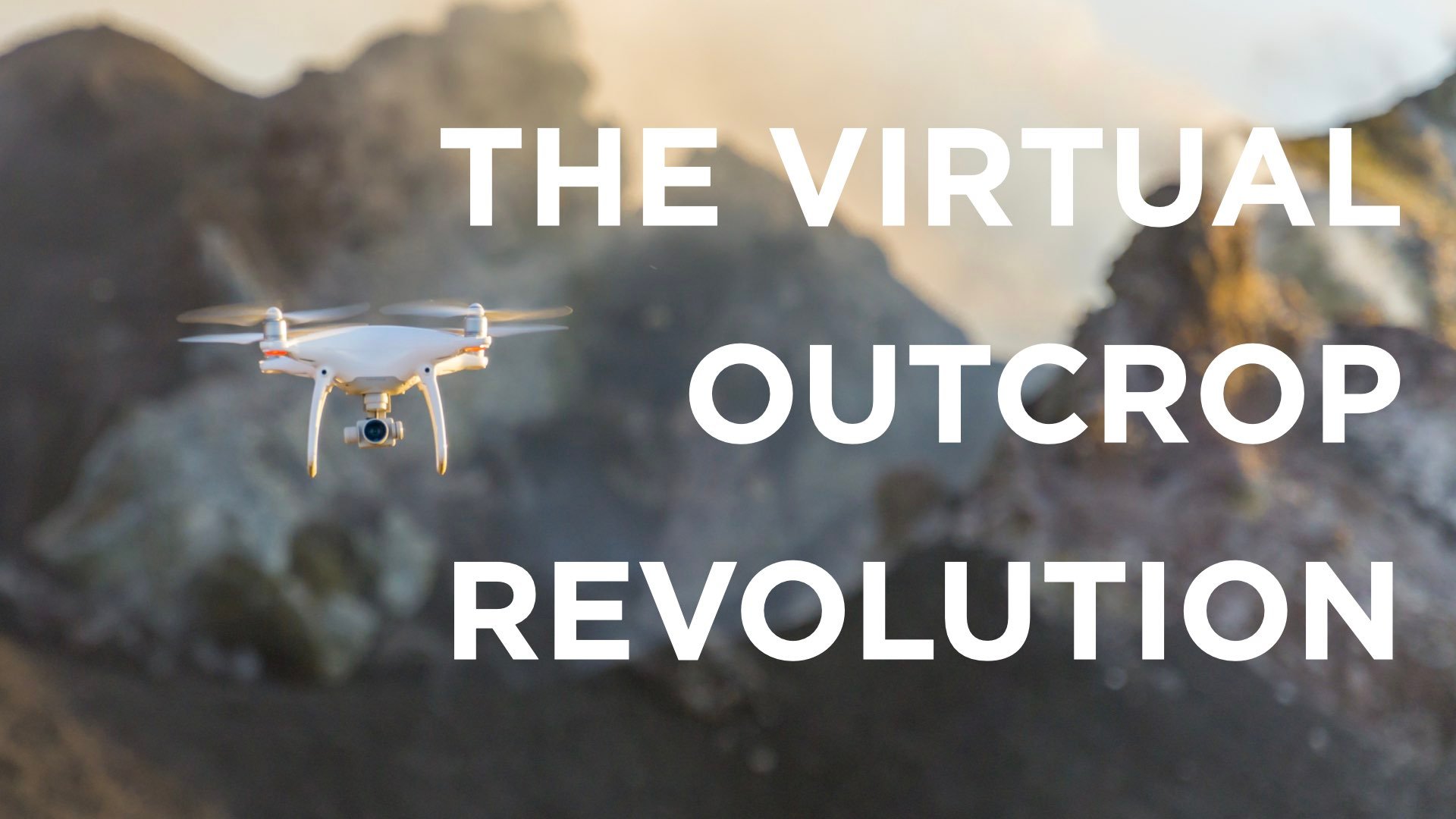 By 2014, when they had acquired their first DJI Phantom, the drone/photogrammetry approach had replaced the lasers as the everyday tool of choice. Four years later, these techniques were widely adopted by the geological community. Prof Howell calls this "the virtual outcrop revolution."
A virtual outcrop is a photorealistic 3D model of a cliff section, which can be used to make similar measurements to those a geologist would make in the field. The widespread uptake of this approach in geology has come about because of two parallel developments in technology.
The emergence of affordable, easy-to-fly, drones with high quality camera drones such as the DJI Phantom series;


The development of Structure for Motion (SfM) -- a branch of photogrammetry which allows 3D models of complex features, such as cliffs, to be built from standard photographs on a regular desktop or laptop computer. While photogrammetry has been around for over 100 years, these new algorithms made it accessible to non-specialists and at affordable prices.
Prof. Howell and his colleagues conducted several benchmark studies to compare models built from data collected with the LiDAR scanner and the drones. While the LiDAR models are more accurate and precise the photogrammetric models are more than adequate for purpose and where a traditional survey of 1 km of cliff could take 2 people 2-3 days of scanning and a week of processing, the same ground can be covered with the drone in 20 minutes and processed overnight. .
Accuracy is traditionally measured as Ground Sample Density (pixel size). The research group looked further at both accuracy and precision, where precision is the distance between 2 points in the model compared to that distance in the real world, and accuracy is the placing of features on the model relative to their real world coordinates.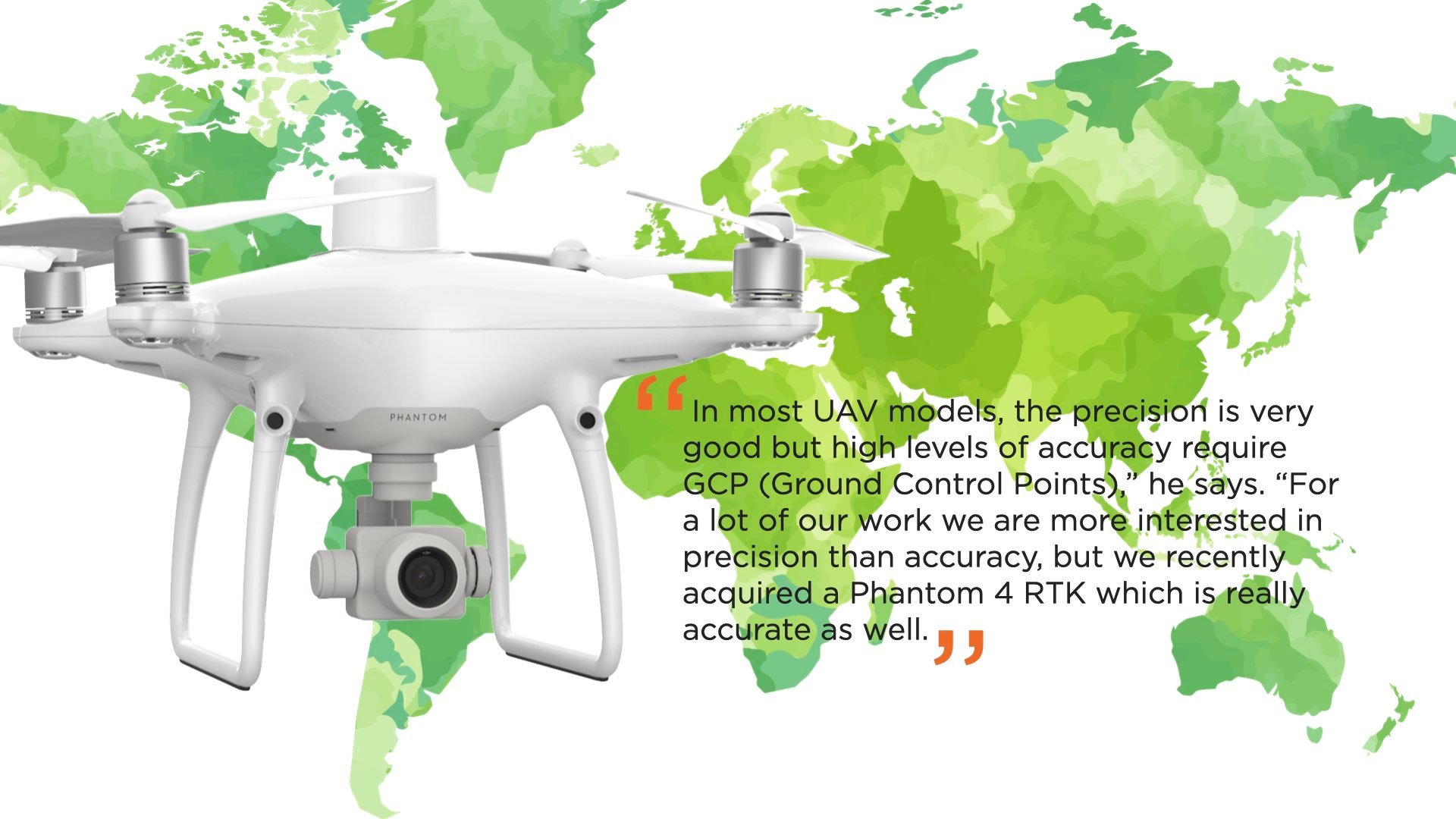 In models that are several kilometers in length, he explains, researchers typically have accuracy of a few cm's. That is comparable with the LiDAR data they used to collect only much faster. It may be possible to get sub cm now with modern LiDAR systems but unlike architectural surveying this level of detail is not typically required.
With the widespread up take of the virtual outcrop approach, the applications have become more significant than the methods in themselves. In addition to their work with the oil industry, the group have done a number of other interesting projects, most notably their research work on Stromboli, in Southern Italy, which led to the first-ever 3D thermal model of an active volcano.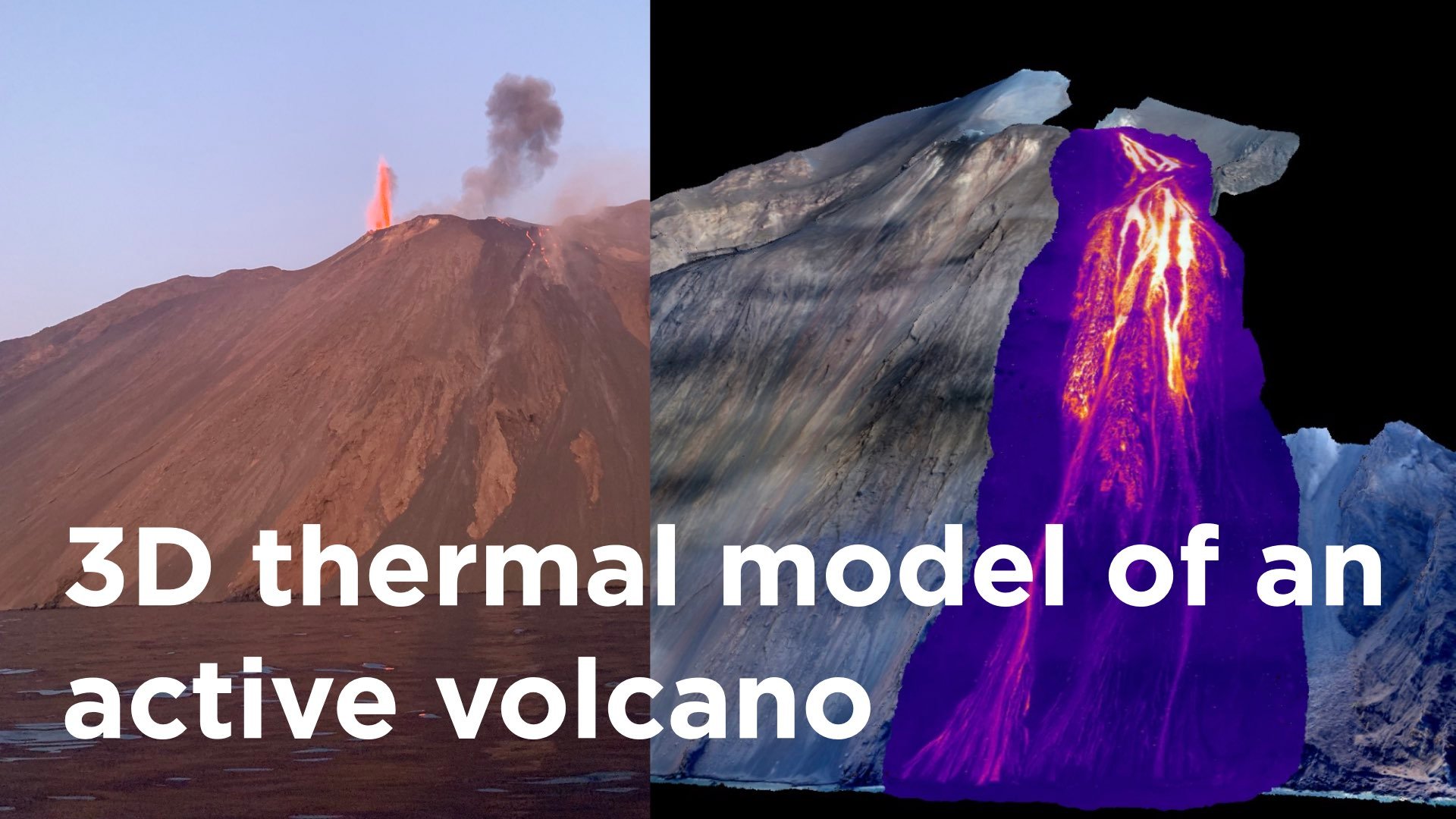 The use of drones to predict eruptions has already been well documented in the particular case of Mount Etna, in Sicily. In this specific work on Stromboli, the team joined forces with Prof Dougal Jerram, a volcanologist from the University of Oslo. They used a series of drones supplied by COPTRZ to map the volcano using standard photogrammetry and thermal imaging. The work was documented in a short movie available from the University of Aberdeen. The team has returned twice in 2017 and 2019 to monitor how the volcano has changed, and is set to return again once Covid19 restrictions are lifted.
Volcanoes like Stromboli are already well documented and monitored but the research group's longer term goal is to develop a low cost, drone-based, volcano monitoring systems that could be deployed in developing countries. With over half a billion people living in areas at risk of eruptions, prediction is key. Their goal is to develop a system that does repeat surveys which can then be used to look for changes in the long term heat flow and changes in the ground surface that are often the precursor to eruption. Such an autonomous system would cost a fraction of the cost of conventional monitoring systems.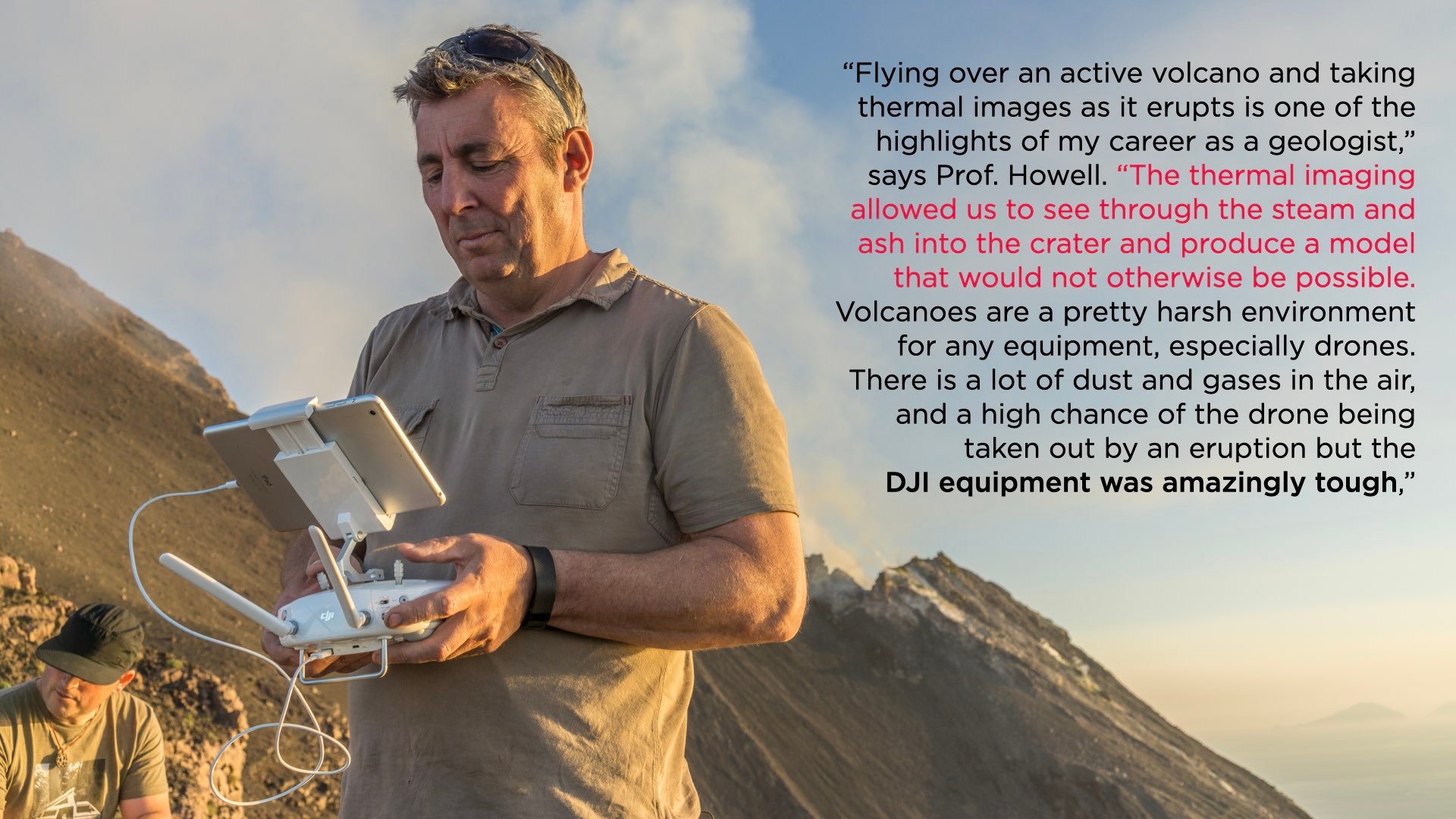 With 9 researchers and 20 PhD students working on a wide range of virtual geology projects, the group is also committed to outreach and sharing the results of their work with the world at large. "Initially when we started working with virtual outcrops there was no software to visualise or manipulate the data, so we built our own". They recently released Lime, their specialist software for the wider community to use and it has proved to be invaluable for geologists across the globe.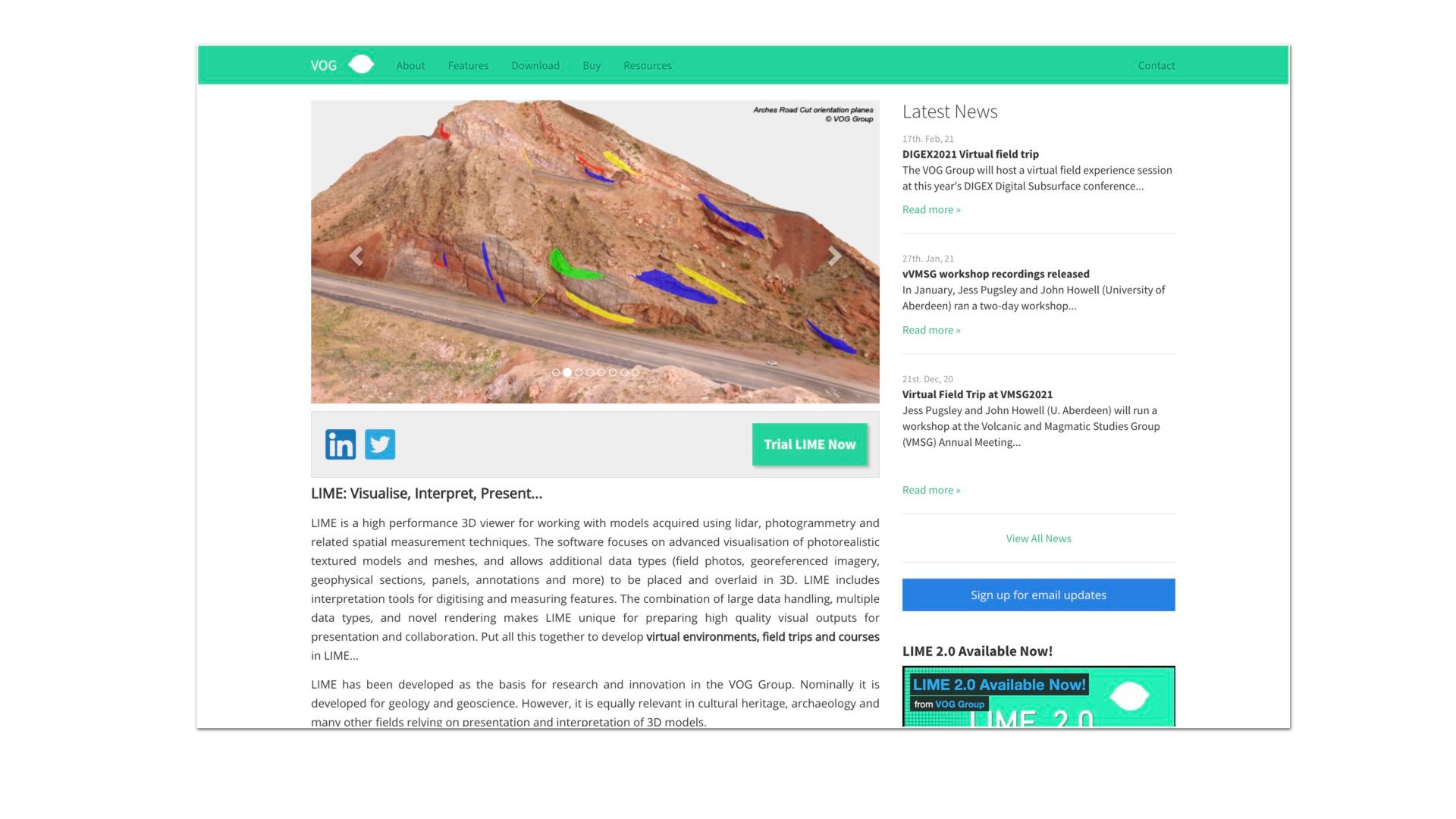 When Covid-19 shut down travel, they launched a website called V3Geo which showcases over 200 of their best models through a purpose built web-viewer. The models are publicly available for teaching and research purposes and have been invaluable for academics and groups struggling to find online substitutes for traditional field trips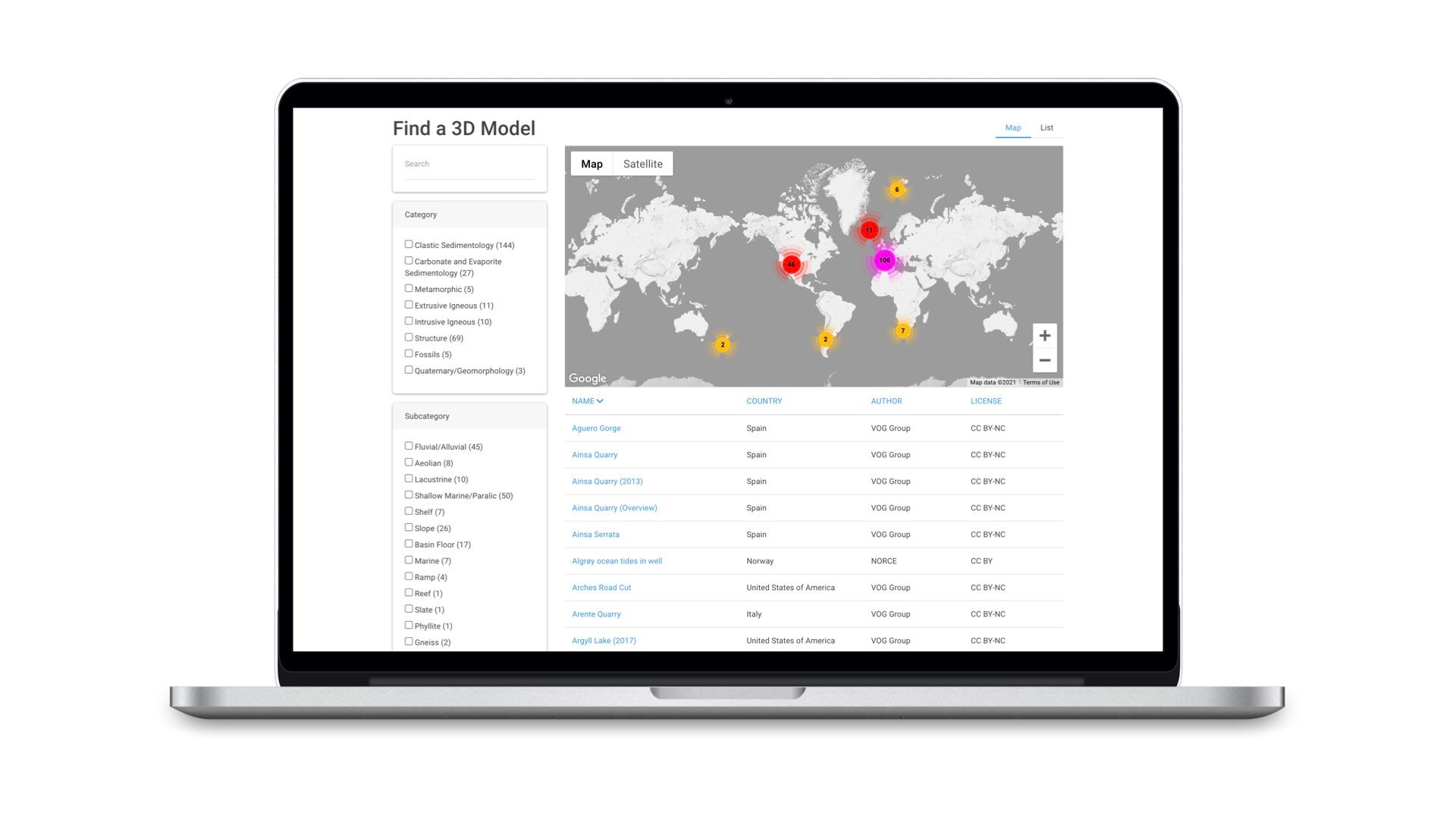 "We have been really excited by the numbers of people using V3Geo," says Prof. Howell. "The next stage will be to open it up to others to share their models, building an online community and showcasing all of the World's outcrops. While we have been making geological maps for 220 years, we have only been creating virtual outcrops for 20. The future potential is huge and only limited by our imagination," he says.
Prof. Howell is a strong advocate of sharing and is keen to encourage scientists to collect data using drones. We recommend considering the following mapping solutions, with more details available in our buying guide:
Highly reliable yet compact mapping solution.
Full-Frame photogrammetry solution
The ultimate LiDAR solution.

Subscribe here

to get notified when this product becomes available.
Solution for thermal mapping
Trusted mapping software