Nowadays, drone inspections have become a common practice in almost every industry. Whether it's for scheduling maintenance procedures across a power line or assessing property damage on a rooftop, drone inspections help inspectors collect essential data while minimizing potential hazards in the workplace.
Typically, a drone inspection consists of three key elements, outlined in the illustration below.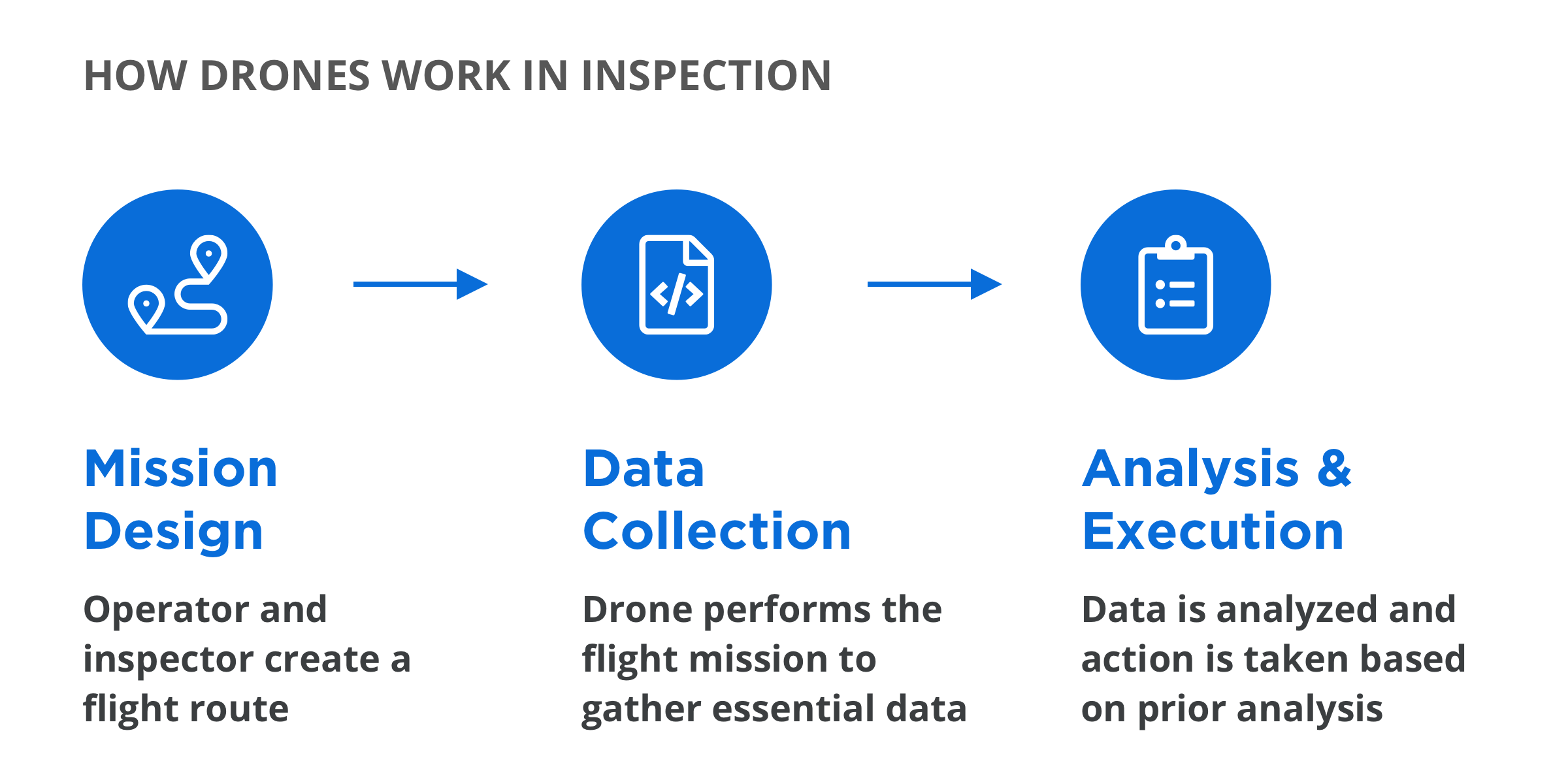 In theory, this is a pretty straightforward workflow to comprehend but in reality it can be far more complex to put into practice. While there are several factors attributable to this complexity, some notable factors are, the choice of technology – for instance, determining which platform and or sensor to use – and secondly, the intricate nature of the technology itself which requires skilled, professional operators. For most organizations looking to adopt this technology at scale, the latter part of these factors bears significant cost implications.
Pilot Training – A Necessity for Successful Drone Integration
As with any other profession, the investment of on-boarding existing or new staff on entirely new systems and technologies can be time consuming. The commercial drone industry is no different. Exceptional flying skills, processing aerial images for 3D modeling, interpreting and analyzing visual and thermal data – these are just a few competencies required of a professional operator – especially one conducting large scale asset inspections.
We at DJI understand that mastery of these skills is no easy feat, and therefore a key pillar of the Matrice 300 RTK's development is to make these skills as accessible as possible. With up to 55 minutes' flight time, IP45 protection rating, 6 Directional Sensing & Positioning and more, the M300 RTK is DJI's most formidable industrial platform yet. To match its capabilities, the Zenmuse H20 Series payload offers up to 23x hybrid optical zoom, a 20MP zoom camera, 12MP wide camera, laser rangefinder with 1200m max range, and a radiometric thermal camera. Combined, the M300 RTK and Zenmuse H20 Series form a tough and intelligent drone solution suitable for a range of applications and use cases.
The Zenmuse H20 Series is DJI's first Hybrid sensor solution for enterprise
For routine data collection missions such as power line, oil rig, and railway inspections, Smart Inspection is an incredibly powerful feature set that makes drone inspections easier by lowering the pilot's operational threshold.
Practically speaking, this means that complex and challenging inspections, performed for the very first time, could be assigned to more experienced pilots, while newer pilots can then later use the Smart Inspection features to perform the same inspection – safely and easily.
Smart Inspection consists of the following sub-features.
Live Mission Recording: Waypoint GPS navigation teaches your drone where to fly, and at what height and speed. With Live Mission Recording, this is taken one step further. Users can record every little detail of a flight mission such as aircraft movement, gimbal orientation, photo shooting, and zoom level to create sample mission files for future automated inspections. This makes even the most complex inspection projects a breeze.
AI Spot Check: The very nature of traditional inspection methods makes them prone to human error. Interestingly, this holds true for most current drone inspection solutions in the market – here's why.
When performing an inspection with a drone, any minor changes, be it unstable wind conditions, movement of the gimbal (especially at high zoom levels) etc., may lead to a significant variation in the camera view. As you might expect, these can affect the accuracy and consistency of the data captured, impacting the overall inspection.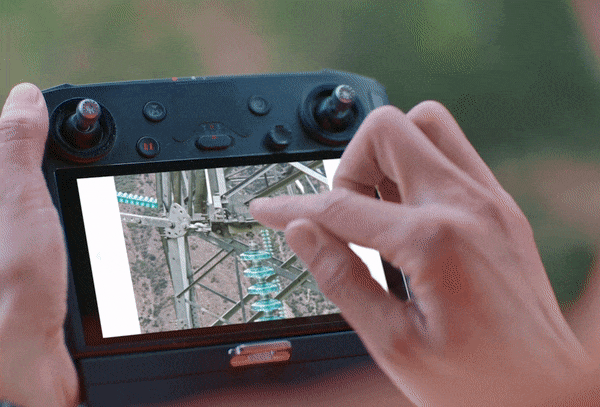 With AI Spot Check, this problem is significantly minimized. Users can mark objects of interest after a demo flight, then (by means of onboard AI algorithms), the aircraft will replicate the position, angle and framing automatically for future missions.
Waypoints 2.0: Waypoints 2.0 is an improved mission planning system that lets users create up to 65,535 waypoints and set multiple actions for one or more payloads, including 3rd party payloads too. With Waypoints 2.0, flightpath planning is optimized to maximize flexibility and efficiency, especially for more demanding inspections.
To make it even easier for operators, the M300 RTK and Zenmuse H20 Series offer a set of quick-tap functions that enhance usability.
High-Res Grid Photo
When inspecting extensive assets like powerlines or railways, High-Res Grid Photo allows users to save time and get highly detailed imagery. Simply frame an area of interest in a wide camera view, and the zoom camera will automatically capture a set of 20MP images of the area. These images are stored together with an overview image that can be viewed in greater detail.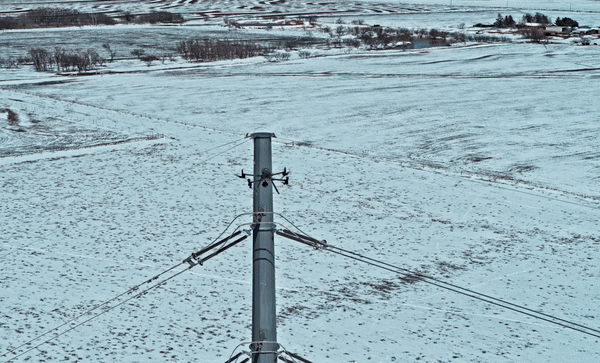 Seamless User Interface
With up to four sensors integrated into one payload, the Zenmuse H20T brings a tremendous amount of versatility for carrying out inspections. To enable users to make the most of these sensors, the DJI Pilot app features an integrated user interface that lets you quickly switch between wide, zoom, and thermal camera views, and preview the zoom FOV while in wide or thermal camera view – all with a single tap.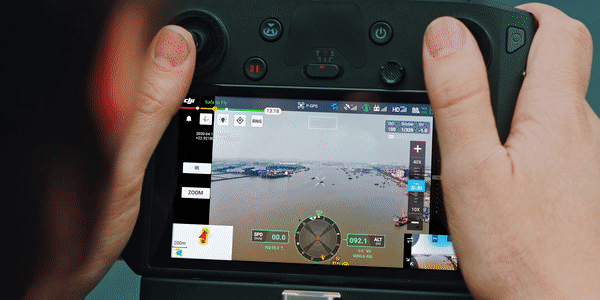 If that's not enough, the M300 RTK utilizes a new flight display system inspired by civil aviation standards. With Primary Flight Display, M300 RTK pilots have streamlined access to real-time flight and navigation information.
Click here to read more about the Primary Flight Display.
Since the very start of DJI's inception, the company's core vision has been focused on how to make complex technology safe, reliable and accessible. The M300 RTK and Zenmuse H20 Series are no exception. These products take cue from DJI's consumer technology, bringing together a seamless solution for industrial applications be it inspection, search and rescue, firefighting, and more.
To learn more about the Matrice 300 RTK, click on the image below.