Once your organization has settled on a use for drones in line with its ambitions and local regulations, it's time to work out a feasible system of management.
From standardizing operating procedures and pilot training to working with third parties, getting to grips with the key elements of program management is everything. The nuts and bolts of your drone program will determine its efficacy and impact.
Here are a few areas worth reviewing before you get started.
Building the right team
Most successful drone programs start with and are led by a dedicated program manager. This person is responsible for pushing internal innovation, establishing workflows, and outlining operating procedures.
Finding the right person for the job is critical. The ideal candidate will have an in-depth appreciation of the technical, economic, and operational challenges of the area in which drones are being applied. They'll also need to be a networker and a people person, because drone programs invariably involve connecting different departments and ensuring disparate teams are on the same page.
Then comes one of the most significant decisions that needs to be made when managing your drone program: whether you work with in-house pilots or a third party drone service provider.
Building an in-house team allows you to take full control over your aerial data gathering, ensure workflows are adhered to, and upskill existing employees.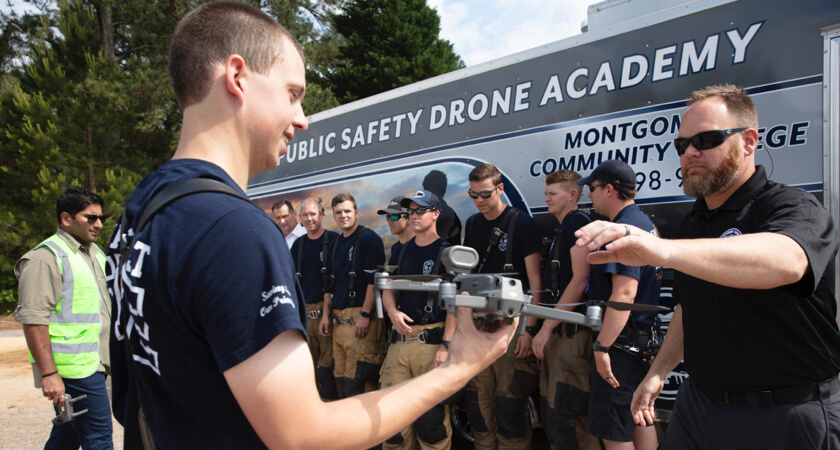 Choosing to work with a third party provider reduces your upfront equipment costs and can give you space to experiment before making a more considerable commitment. You'll also avoid some of the ongoing costs that come with running a drone program, including pilot training and fleet maintenance. And you'll get to benefit from drones without the same level of compliance and logistics challenges.
In some cases it will make sense to move forward with a hybrid model. Your organization might want to work with a drone services provider every now and then to supplement or scale operations.
It's down to your program manager to make the call.
Staying on top of local regulations
All over the world, regulations governing commercial drone use are evolving.
It goes without saying that ensuring your operations comply with local regulations is essential.
Depending on the nature and complexity of your current operations and plans for the future, it may be worth seeking external compliance guidance or creating a role within your drone program for this purpose.
Standardizing operating procedures
For every type of data-gathering mission your organization intends to carry out, it's important to have a step by step workflow that outlines how your team will get from receiving a request for data to completing the mission.
Defining each stage of the process reduces the room for error and simplifies the process of onboarding new pilots. It's also one way to keep different teams connected and aware of their role in the bigger picture.
There should be several stages outlined in your operating procedures, including Mission Initiation, Pilot Management, Flight Planning, Data Collection, and Analytics.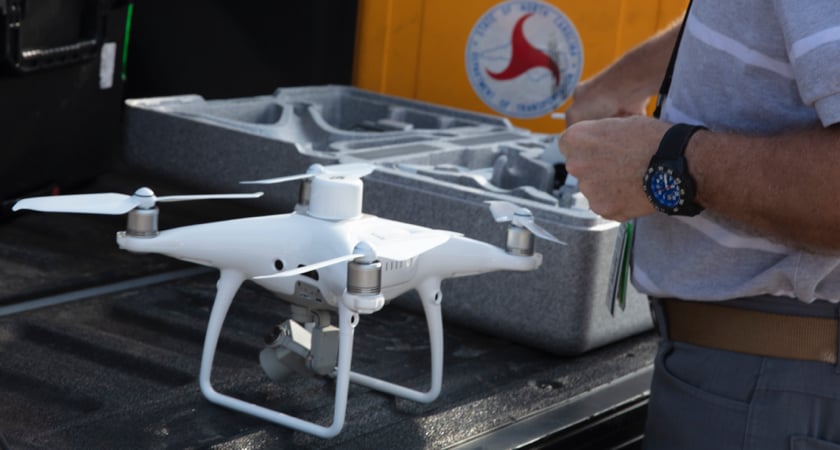 Risk assessment and mitigation
Where there's aviation, there's risk. Your organization will need to ensure every step of its drone program's operating procedures are thoroughly risk assessed. Only then can you take steps to mitigate the risk involved.
This also counts for non-physical concerns like data security. More and more, drones are operating in sensitive environments and gathering data that needs to be carefully guarded.
As this trend continues, cybersecurity is becoming a significant priority that must be addressed at each stage of your drone program, from hardware acquisition and operational integrity to working with third parties and data storage.
All of these risks need to be accounted for and mitigated against if your drone program is to reach its full potential.
These are the key elements of managing a successful drone program. For more depth and a complete overview of building, managing, and scaling out your drone ambitions, download the white paper below: